There's something about not quite fitting into a group that can play on your mind; this can make you feel strange or 'beyond help', which is exactly how I felt until my ARFID diagnosis. ARFID stands for 'Avoidant Restrictive Food Intake Disorder', and those suffering with it usually only eat a very limited variety of food. This, in turn, causes a lot of other problems around weight, lifestyle and mental health.
I cannot remember a time where I ate like the friends around me. Even as a young child, I was very cautious of eating in public, and overly aware of the variety of smells around me in the school canteen. I often chose to go without food during the day, instead, for a number of years spending my time hiding or getting rid of my packed lunches to make it seem like I was eating them. By the age of eight, I had managed to form an allegiance with a dinner lady who would dispose of my sandwich for me, so I wouldn't have to worry about hiding it myself. Looking back, moments like these seem quite amusing, but at the time I remember feeling like this was the most stressful and pressing problem that I needed to deal with. As I grew up, it became more obvious that I was not a healthy eater: I was underweight and lacked energy, and eventually decided to see a school nurse when I was fifteen.
I was referred to CAMHS (Child and Adolescent Mental Health Services) and began working with a dietitian. It didn't take long to get diagnosed with OCD relating to food and anorexia. I was surprised at this diagnosis – I didn't love my body, but I also didn't actively go out of my way to lose weight, over-exercise or diet; I just couldn't seem to put on weight or expand my diet beyond basic, dry foods. After several months of treatment for anorexia, which consisted of filling out food diaries and listening to everything I had done wrong that week, I discharged myself and carried on with life. Something didn't feel right with the treatment – nothing was changing and I found myself lying on my food diary most weeks just to avoid the repeated conversation of avoiding meals.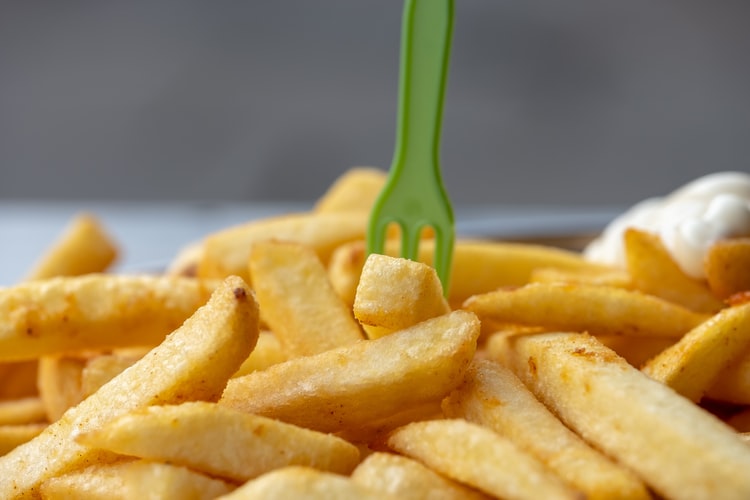 Over the next few years, I managed. I ate basically the same meals every single day; very dry, very plain foods, but my weight rose and I stayed at a fairly consistent size 6. My mother was told to prepare and cook my meals for me and, I assume to make sure I was eating meals and not skipping them to lose weight, watch me eat them. ARFID is different in this way because, generally, sufferers do not worry about their appearance or weight as an anorexia sufferer might. ARFID can cause weight and health issues of its own accord, but generally they are more concerned with taste, texture and smells, and how fairly novel or 'normal' tastes and smells can appear much more potent. They feel safer with foods they know well, often resulting in a very limited diet of these 'safe' foods. 'Safety' is an important word in ARFID; sometimes it is hard to explain why certain foods feel 'unsafe' – will it make me feel sick? Or is there more of a risk of food poisoning with this particular food? It's almost like scales are balancing in my head, weighing up the positive of trying a new food or expanding my diet, with overwhelming negative thoughts tipping those scales and convincing me to stay with the foods I know.
Others may fixate on negative experiences with food, such as choking or being sick after eating something. This means we may experience this feeling of sickness while eating those foods again, or may refuse to eat them altogether. Alternatively, we simply may not feel hungry, making eating more of a chore, and so why bother with intricately prepared and flavoured meals?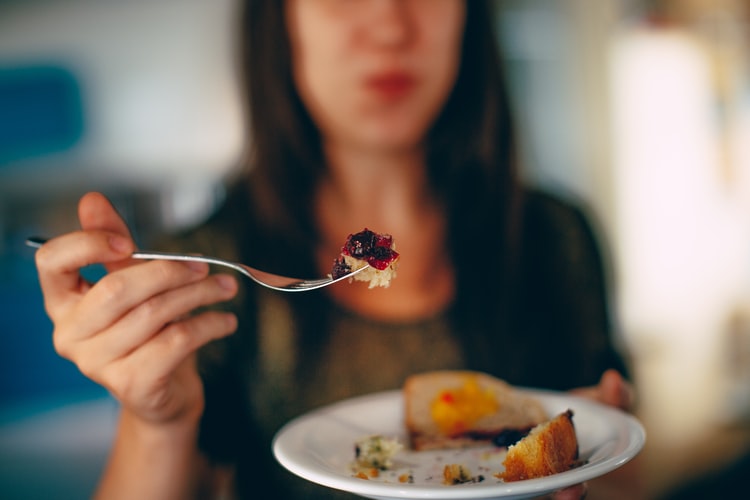 My next milestone was going to university. I had already put it off for a year, but it was time to go. I moved to Cardiff, about an hour from my countryside home in Wales, and my biggest concern was not being able to function by myself, in an environment far away from people who had nearly twenty years to get used to my 'quirks' in the kitchen. My flat was made up of eight bedrooms with en-suites, and a shared kitchen/diner, which was the most daunting thing about it for me. The smells of unfamiliar foods and random stains on the counters, even a few bits of food in the sink, would be enough to turn my stomach and send me for a breather at the neighbouring flat.
It was during this time that I decided I wanted to seek help again for my condition, which had not been addressed since I had discharged myself at fifteen. It was a whole new experience, living away from home whilst dealing with my issues. I was referred from my doctor to the Primary Mental Health Team, where I began to see someone for anxiety. As I grew up, the eating problems developed into an anxiety around it which progressed into everyday life too. It was hard to find the right support because it felt like a few things woven together, but eventually I saw a dietitian who listened while I explained the extent of my feelings. Usually, I would feel a little silly filling in all the questionnaires and actually finding I didn't score very highly in any relating to eating disorders. I was not anorexic, bulimic, or binge-eating, but instead she listened and scribbled notes as I talked, and described the smallest details of my issues; down to food not being able to touch my plate, or eating children's meals at every restaurant I go to.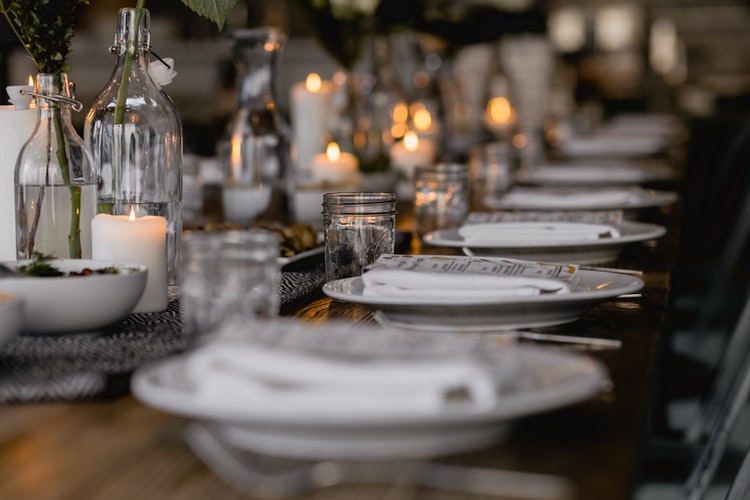 She referred me to an eating disorder specialist in psychological therapy, who was able to tell me fairly quickly that I had ARFID; a fairly recent classification that was nearest described as 'selective eating disorder' in the past, which I hadn't heard of either. I began to read the booklets and did some research online and found that, finally, they were putting into words how I had felt for my whole life. I suppose ARFID may not be well known because of its previous classification, but it also seems like some sufferers are just put down as picky eaters – something I have always been told. Had I not sought out the support last year, I may still be labelling myself as picky, without knowing what I have can be treated.
ARFID is exhausting and, for me, a little embarrassing. Not so much the diagnosis, but how I behave as a result of what my brain thinks about food. I cannot go to nice restaurants in case they put something strange on my plate that I don't want, and I struggle eating at friend's house in case of judgement. My treatment is helping me through things like this; addressing the problems and exposing me to my fears a little at a time. The treatment is fairly new – I am in one of the first groups with this particular treatment course, and knowing my feedback could possibly support and improve things for others in the future is so valuable for me.
This treatment may be very different after the pandemic, but currently I have weekly phone calls with a specialist; they work on slowly exposing me to new foods and situations, and discussing their outcome. It is very low pressure, and I am not being told off or treated like a child. She is also very understanding that not everything is strictly food related, and that other problems or upsets can have an impact on my eating. The act of trying a new food can be phasing it in amongst others, adding spice or flavouring, or even deconstructing it to name a few. The goals of my treatment are a healthy weight, correcting nutritional deficiencies, eating foods from the five basic groups, and feeling more comfortable in social eating. After this, I will have the tools to continue working on my diet, alone, in the future.
ARFID needs more recognition as an eating disorder, as I truly believe it is more common than we realise, and the support we need is much harder to access when we do not exactly know what we are seeking it for. I truly hope this can educate you somewhat about ARFID and, maybe, my experiences may help you to recognise warning signs in family or friends. I really believed that I was beyond help until now, but the support is out there.

You can learn more about some of the symptoms, warning signs and risk factors here.