In a time where certainty is rare and almost nothing is guaranteed, it goes without saying that taking on the journey of freelancing is commendable and courageous. It takes a lot to sustain and push yourself as a freelancer: whether it's pushing yourself to stay up a little later just to schedule emails that will go out first thing in the morning, or putting in three times the effort in online networking. Every intentional act will give to the greater goal of your intentions. It's true when I say that we can create our own realities. While we might not have total rein over every outcome in our life, we can change and determine the effort we put into these areas.
Let's take a look at an example: Jill has sent out five project pitches to potential clients, however, she only receives one reply saying they'll 'keep her in mind', and four rejections. Disappointed, and almost disheartened, Jill had much higher expectations. However, did Jill ask herself what expectations she had of herself? We put so much pressure and weight on hoping and wishing that other people will come to our table and supply us with the results, but what is it that we've brought? Granted, those five pitches might have been the best pitches Jill has ever written, but if they were – why not send out twenty? Or forty?
Open up the doors for yourself. It never hurts to send ten more email pitches, and it would never hurt to schedule twenty more emails to be sent out to another time zone while you're asleep. The world is not cohesive in time zones – we must push ourselves out of our comfort zones and our own city's industry and expand globally. When you're asleep, someone's just starting their day. Don't miss that opportunity.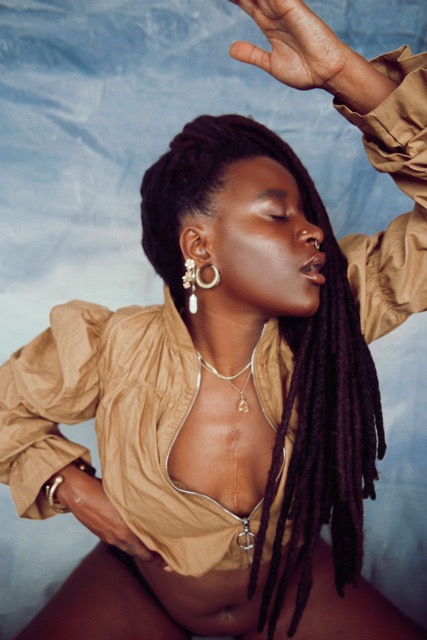 As a freelancer I've pushed myself so hard in making sure I send twenty pitches a day, if not more, and that's just around my written work. I, likewise, am a freelance mother agent and freelance casting director. Almost every day I check various industry websites that showcase portfolios, and new work. If I like the person's work (more times than not, I do) I'll send them an introductory email and attach my previous work. That, likewise, can be anywhere from fifty emails a day upwards. Then, in the realm of mother agency work, as I represent different models in various cities, I have to connect with international clients; pushing their portfolios and suggesting test shoots. There's a lot of networking and uncertainties around the response rate but, regardless, I've handled the variables that I can change, push, and work on. I can't make someone reply or work with me but, as a freelancer, I have every ability to push my work ethic and kick that door open. A connection doesn't begin with their reply, it begins with me initiating it.
Someone who has always put in a lot of work and effort is freelance photographer Shingi Rice. I met Shingi while we were studying on the Fashion Photography course at the University of Arts London. She was adamant on using all the knowledge she could to really allow herself to flourish in the industry, both during her studies and since. Based in London, Shingi has tirelessly worked on her craft, worked on shoots with new teams, and worked on her social presence. I remember always thinking, "wow, she really is a powerhouse of tenacity, passion, and effort!"
In terms of the industry being one that fluctuates constantly in terms of consistency, Shingi explains, "I think having shot two of the biggest campaigns of my life whilst I was still in my last year of university, […] kind of put me in a situation where I thought, 'I can do anything now.'" Shingi reiterates that it wasn't a lack of being humble, but rather the monumental experiences – though extraordinary – that "de-humbled" her. "I thought, well if I'm getting this now, what's to come next?Not realising that this [stuff] fluctuates." At the end of 2017, Shingi resigned from her job to focus on her university and photography work. There was a plethora of great things happening for Shingi such as graduating, being flown out to America to work on photography shoots, and then getting a job back in the UK upon her return, but only in April 2018 was photography work really coming in. Shingi's constant optimism and drive set her far ahead of others in her field but, likewise, brought about looming disappointment through fluctuating jobs. "There were so many good things happening, I thought, '[I'm] untouchable.' Which is a good mindset to have, but you also have to remember that things can go left sometimes."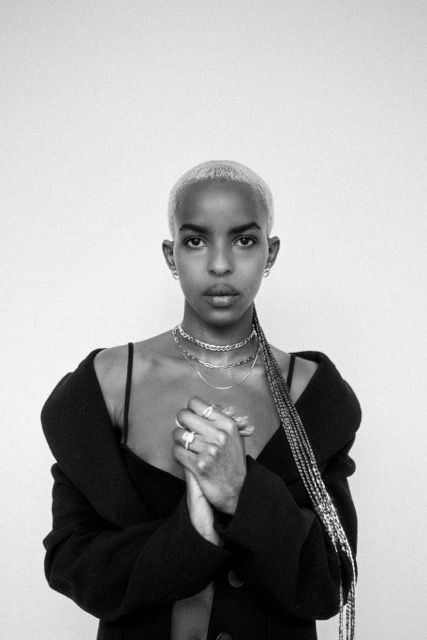 In the unnecessarily abrasive fashion and creative industry, Shingi shares "don't take things personally when it comes to work." She notes that a common occurrence in the industry is where creatives will book jobs, which subsequently fall through. With experiencing this first hand, Shingi tells me that "it most likely is based [on] the [lack] of organisation of a lot of these companies and production companies." Next, she explains to me the importance of sending invoices on time. We all know too well that 70-80% of invoices are paid late – which is a shocking percentage, but sadly not surprising. "Send that [invoice] on time! You already know that [invoices can take] a month, two months, three months, four [to be paid]." It would appear that clients and teams still shooting during the pandemic aren't paying on time, but then proceed to blame overdue payments on the pandemic at hand. *Cue outrage* If shoots are still going ahead during these odd times, then the funds should have been accounted for before the project even was okayed. Yes, this is less than ideal – but what can we as freelancers do to protect ourselves from this?
Shingi let me in on the advice she would give to combat the power playing that companies utilise to toy with us, dangerously affecting our wellbeing, security, home life, and standard of living.
Know your rights and that you can add late fees on invoices (especially if a booking form or contract was signed beforehand.) There are government and professional websites that will even help calculate how much in late fees you're owed.
Put invoice terms at the bottom of your invoice. Granted again 70-80% of the time these terms are ignored, but at least legally you've put them there.
For UK readers, check out the small business commissioners office here. They can help in chasing late payments and contacting clients on your behalf.
Request fifty percent upfront before the project begins. This ensures at least you've received half, and it pushes the client to pay the rest after the job is complete.
Request a credit check or to speak with an account manager that can ensure your invoice will be paid timely.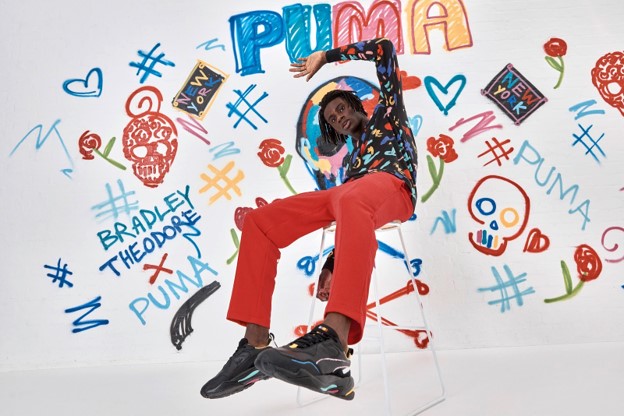 Shingi continues in embracing this stance, telling me, "based off the first bit of advice, stay strong, because I find that there's a lot of passive aggression in the industry." As freelancers, whose work is largely a reflection of themselves, there are times where we might feel a rude client is attacking us directly. Shingi presses, "I remember when we had to do [an] internship […] I sent my CV out so much, my portfolio, I never got anything – it was very frustrating. I would say networking is important. You know, it's important to […] show face, but I always feel when you're hard working – people will see that and they'll gravitate towards you. I find that's kind of what's happened to me." In conjunction with working hard, Shingi highlights the importance of not quitting your day job. "Always, always hang on to your part-time job no matter what, and when the time is really right, when you've got your savings up, when you can actually afford to – that's when you do it." There's no shame in having a part-time job and, more often than not, it's vital in funding your dream.
So much of what we do as freelancers is learning things on the go. Shingi states "I really wish university taught us about invoicing in terms of buyout fees and prices […] because they were meant to help us [in being] a fashion photographer. I feel like they taught us about the creative side of things but [not] the business side of things. That's something that I feel like when you step out in the world without an agency, or people in the industry that you know, it's kind of hard to navigate. And especially if you've got very important clients coming to you and they needed an immediate response. It's […] been very challenging to not have the right knowledge […]."
A large part of the freelance journey is dealing with rejection. Shingi points out that the best way to deal with rejection is changing your mindset to a positive one, and one filled with gratitude and humbleness. "I've actually had the same production company come to me for the past three years now. Every year they come to me with something and it's only recently they came to me with a very big project with a huge budget. And again, it was a let down only due to Covid. And I feel like for me, when something like that has been let down, I feel okay – look – if something this big has come to me, and I don't get it, then something amazing is coming, you know – that's the mindset that I've adopted."
With a full heart of positivity and an unmatchable work ethic, Shingi has really illustrated an honest side of freelancing. It's a reminder for all of us that with tenacity, a good work ethic and a belief in ourselves, we can truly land ourselves anywhere further than where we started – if only we try.
Shingi Rice:
Photo account: @bluespit 
Personal account: @spitblue