Hollywood has cast yet another film, questionably, and the Internet was, yet again, pissed off. This time, Gal Gadot was cast to play Queen Cleopatra in a film directed by Patty Jenkins. Now before you jump up and shout that "Cleopatra wasn't Egyptian!", keep your hats on. Sure, Cleopatra wasn't a North African Egyptian; she was of Greek descent. But, more so, it's important not to get caught up in arbitrary 'race' definitions when such racial labelling was created to be divisive, and is often times much more destructive than productive. I'd like to highlight this point through the many depictions of Cleopatra throughout history (as seen below). Additionally, considering she lived over 2,000 years ago, we can't exactly ask her for a DNA test.
This issue is not about optics, but of the politics of filmmaking. Gal Gadot is a White Israeli-American who spent two years in the Israeli Defence Forces. Patty Jenkins, who directed Wonder Woman with Gadot, is a White American. Why is this information important? Cleopatra and her legacy are a defining part of historic Egyptian-national pride. Cleopatra is, perhaps, the most famous Egyptian after Mo Salah. And, despite this being an Egyptian story, there seems to be a lack of actual Egyptians involved in the primary filmmaking process.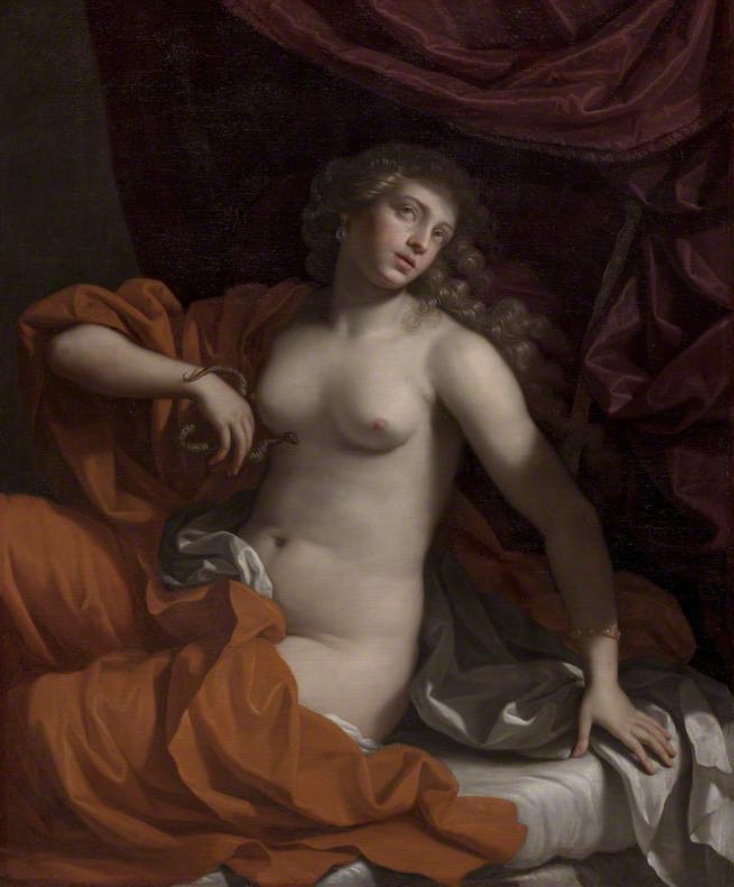 Thankfully, the writer is the Greek Laeta Kalogridis, and the film has the entirely right intentions: "To tell [Cleopatra's] story for the first time through women's eyes, both behind and in front of the camera." But how comfortable are Arabs with watching an actress who actively upholds an Israeli regime, which has deep tensions within Egypt, playing a historic figure who could be regarded as the ultimate emblem of Egyptian heritage? Not too happy, it seems.
Sarah, founder of Layla Khatoun, told me that "Everyone was so against it here in Egypt, especially considering their conflicts with Israel since 1973 when Egypt claimed back Sinai in the October war. For them, it's extremely offensive for an Israeli to play a character that, even though isn't Egyptian by blood, is Egyptian in loyalty and history". Sarah told me that the casting is "completely irritating" for Arabs. "Egypt is known for its amazing cinema", she tells me. "I think getting an Egyptian actress is far more rewarding for Hollywood as it would gain so much more respect". So, why did Jenkins cast perhaps the most controversial choice of actress for this role considering these tensions between Egypt and Israel?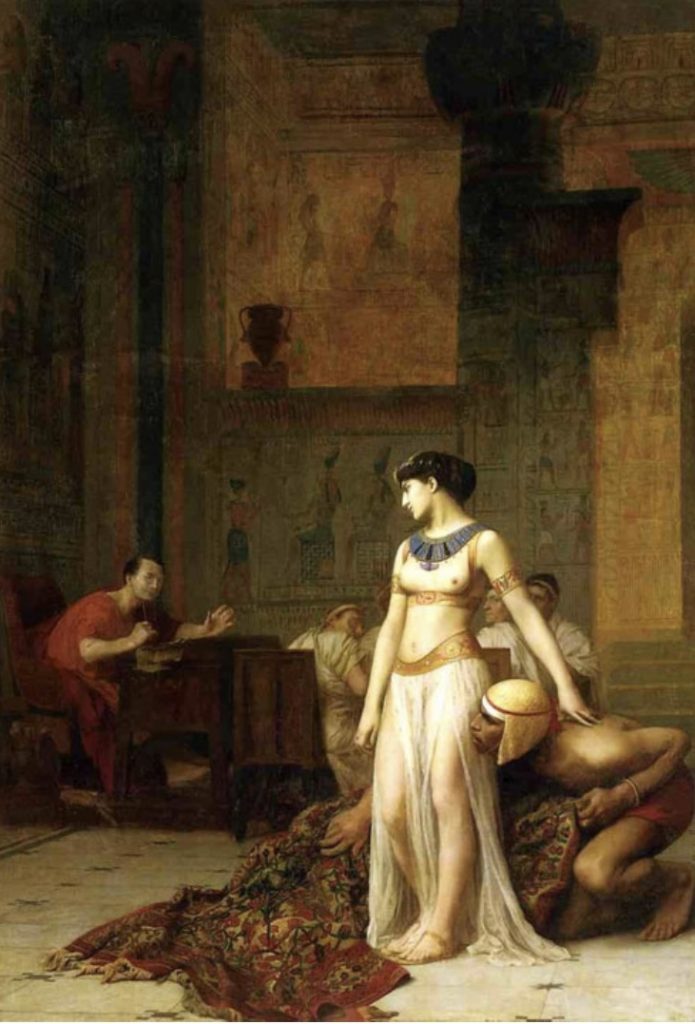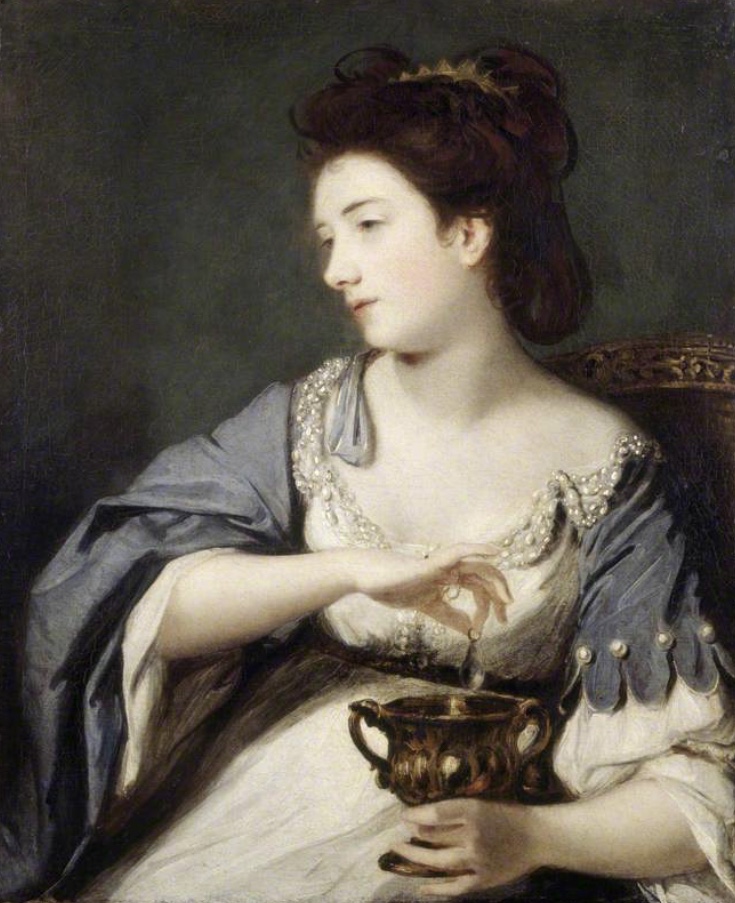 Shorouq Mohamad from Cairo thinks the choice was deliberately provocative. "It's no secret that [Egyptians] don't want any association with Israel. I think her casting gets a conversation going about the movie. Who's to say they didn't want to incite this reaction? They knew it would get people mad and, as they say, there's no such thing as bad publicity." I ask Shorouq if she thinks many other Egyptians share her views on the subject. "One hundred percent", she confirms. "Personally, I don't even think Cleopatra is a hero. She was a coloniser", Shorouq expresses. "But no matter what my personal opinion is, she is still a big part of our pharaonic identity. She is associated with Egypt, she is still our history and our heritage. Having a former IDF solider play her is nothing less than insulting."
Another young Egyptian, Aya Megahed, accurately points out that film productions, as well as being mainly a source of entertainment, serve other purposes such as education and bringing awareness to certain topics. Aya was disappointed in the casting, claiming that despite liking Gadot's acting, "Cleopatra is a very popular, powerful and historical Egyptian figure that should be portrayed by an Egyptian. If not an Egyptian, then at least not an Israeli considering the poor political relations". Aya said that "It's kind of insulting" to cast a member of a community that Egyptian's are generally opposed to in the role of such an emblematic Egyptian.
Twitter was similarly outraged, with many Egyptians echoing sentiments such as that of Sabah Khodir, calling the casting choice "an incredible insult to all women of Egypt". Whilst I would agree with the many people that question whether pigeon-holing actors on their national and racial identity is productive, if we are to push past divisive boundaries, this particular choice was touchy and missed the mark. Not because of the racial politics but because it actively disregards the shared, mainly political feelings of so many Egyptian women. This group feels rightly overlooked and unheard; how forward-thinking can the 'liberal' filmmaking that Jenkins attempts to pursue be in cases like this? Considering Jenkins' prowess and platform as a wildly successful Hollywood filmmaker, she should be using her power to support talent from the Middle East instead of humiliating a community with flagrant and tone-deaf casting.