On a cold day in February, in a small studio in the heart of Peckham, six perfect strangers are encountering each other for the first time. And, though they each come from different boroughs, and know nothing about one another, they have one very important thing in common: they have loved. With Valentine's Day becoming such a symbol of self-worth, and the attribution it has to couples in place of the individual, I think it is important to remember what it is really all about. Often, as with all holidays originally intended to celebrate something pure, these moments are corrupted by hallmark and social media, and the true value is misplaced by the overcomplicated stimuli that these platforms bring. And, while it is human to occasionally deviate from this path and to surrender to a baser instinct, when we look to where the light is, we can see 'love': one of the most misleading and overused words in the English language. It encompasses a myriad of emotions and actions and, so, before the shoot, we tasked the six women to exhibit first-hand vulnerability, by questioning each other about their own definitions of love.

"I THINK LOVE IS A SACRIFICE, AND LOVE IS A CHOICE. LOVE ISN'T JUST AN EMOTION; IT'S AN EXPRESSION OF AN EMOTION […] I THINK IT'S THE DEEPEST EXPRESSION OF SELF THAT WE HAVE."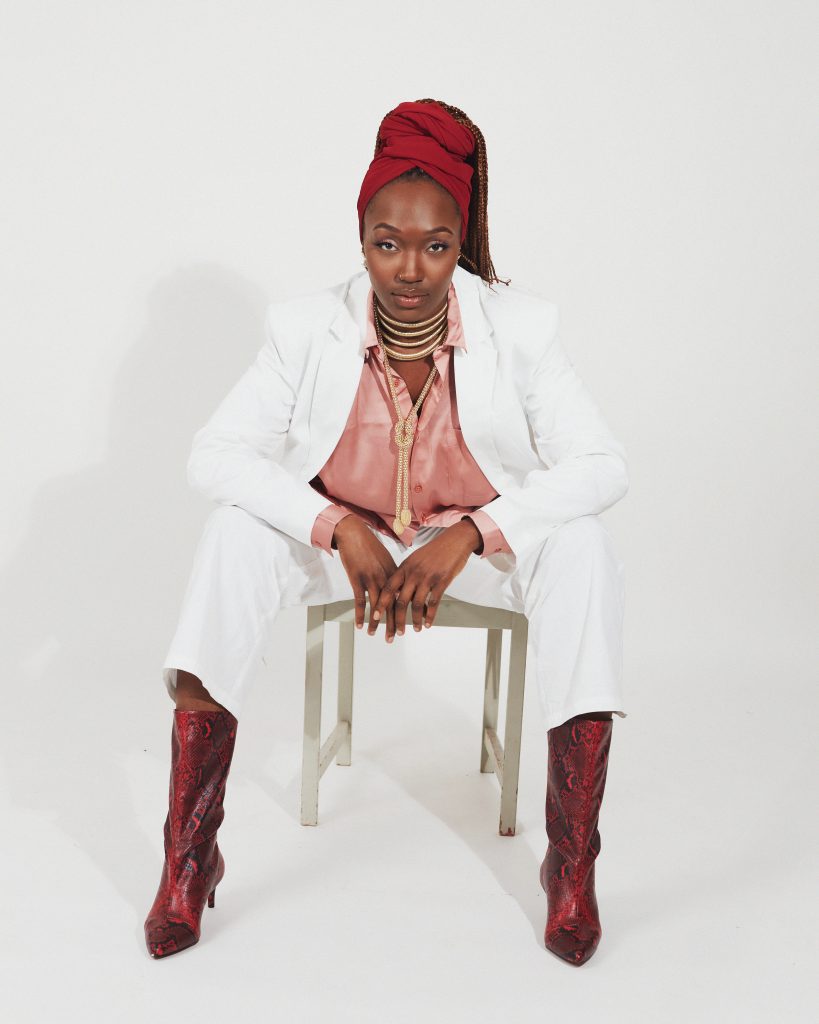 SELF-LOVE
So often, self-love is conflated with the 'bubble bath theory': that engaging in self-care is somehow the same thing as showing ourselves love. The concept of 'self-love' centres around the decision to show unconditional compassion and respect, in equal measure, to our minds and bodies. One of the reasons I think we, as women, are so keen to champion same-sex love is because it falls under that same category; the notion of a woman showing another woman unquestioning appreciation, devotion and consideration consumes us, in turn,with a sense of female empowerment.
Q: What is your definition of love?
Jennifer: "I've never been in love with someone but I think, now, I'm at the point where I am in love with myself, and it's taken a long time to get there – I'll be my first love."
Liliana: "It's a frame of mind and a way of being. You can only love others if you do deeply love yourself first."
Alex: "Safety, security and passion."
Olga: "It's acceptance."
.
CHILDHOOD TO WOMANHOOD
As women mature, our expectations and perceptions of love expand. In our journey into womanhood, we outgrow the role of the impressionable little girl, absorbing our familiar environments, and we are, then, exposed to many different loves exterior to the 'known' definitions we have come to form.

Q: From childhood to womanhood, how has your perception of love changed?
Olga: "I've been brought up on all of this literature and novels and the tons of Disney films you watch as a child, and you have this very specific idea of how it works for you – there's someone who comes into your life and sweeps you off your feet – and that expectation was deeply embedded in me. As you grow up you start realising that actually there are different layers that might not have been covered by cinematography."
Jennifer: "I was someone who was into fairytale love. Now it's about focusing that energy on myself, and making sure that I am in love with myself first, before I try and love somebody else."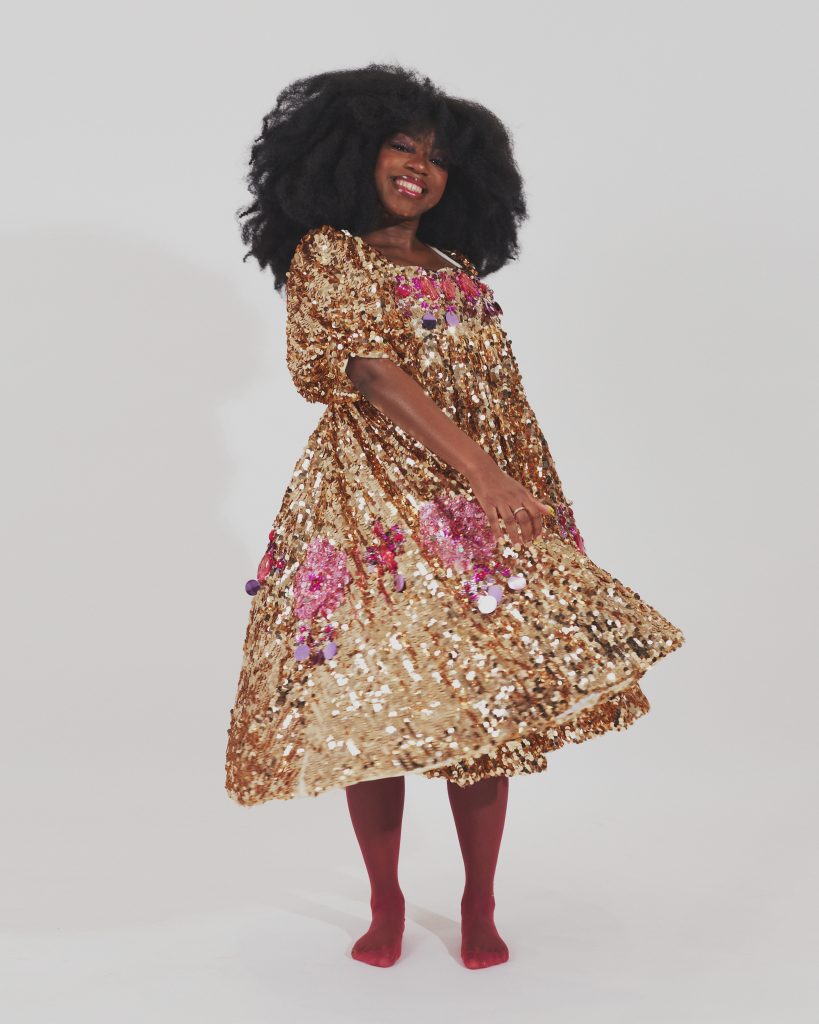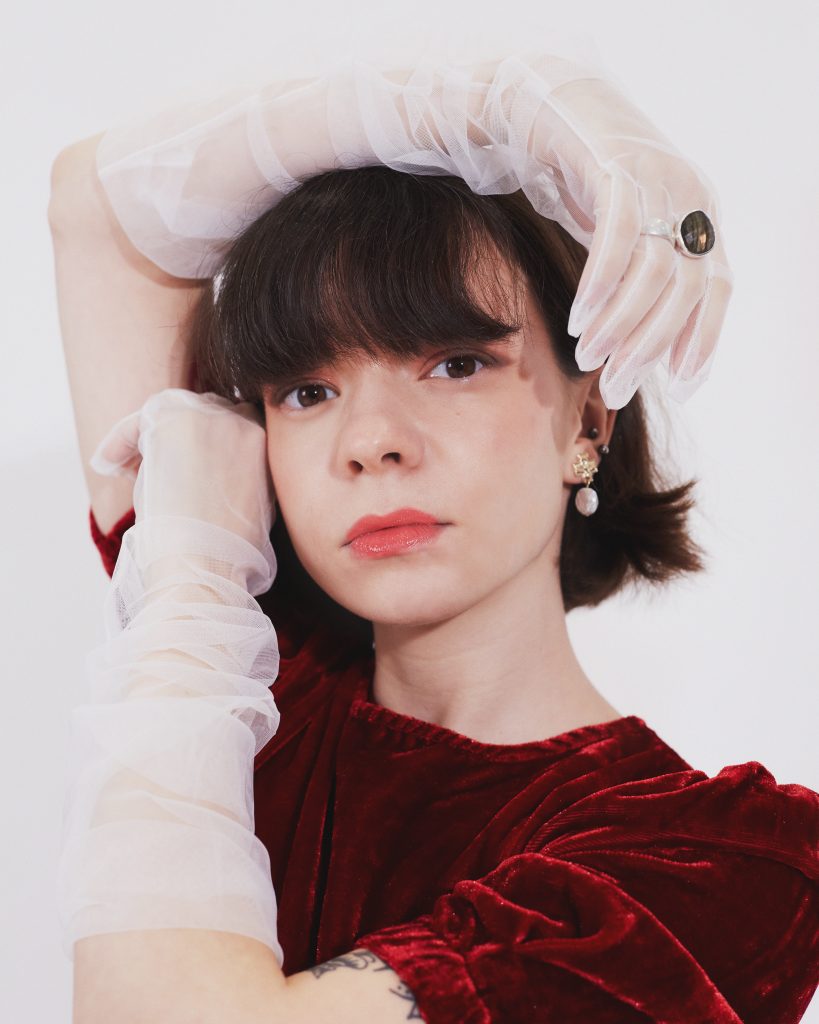 SOCIETAL PRESSURE
It seems that a woman's identity is constantly being shrunk to aptly fit the cages that society imposes upon her. From the social media landscape by which the self, and our expected futures, are now measured, we wanted to know the impact it might have had upon these six strangers' comprehensions of love.

Q: Has society affected your perception of love?
Alex: "I think I try to close off, as much as possible, from too many 'society things'. I feel that there's a lot of narratives that aren't that helpful."
Liliana: "There's so many taboos about how you have to act, and how you're expected to get a career and get married. There's a connection between what love is and what being a woman means."
Alex: "I think, when I was a bit younger, I had a jaded view of what love was, and now that I'm older I've realised there are different ways we can be loved. It's not always going to be the way you see it in the movies. It's how you want to be loved, and how that person wants to be loved, and recognising each other's love languages."
Chioma: "It's not necessarily just negative. It's beautiful to see love in many different forms that I didn't know were possible. My parents are pastors, and so to be able to meet people who are the same sex that love each other – people that don't come across as a 'standard' person – you're able to see them love in different ways, in different capacities."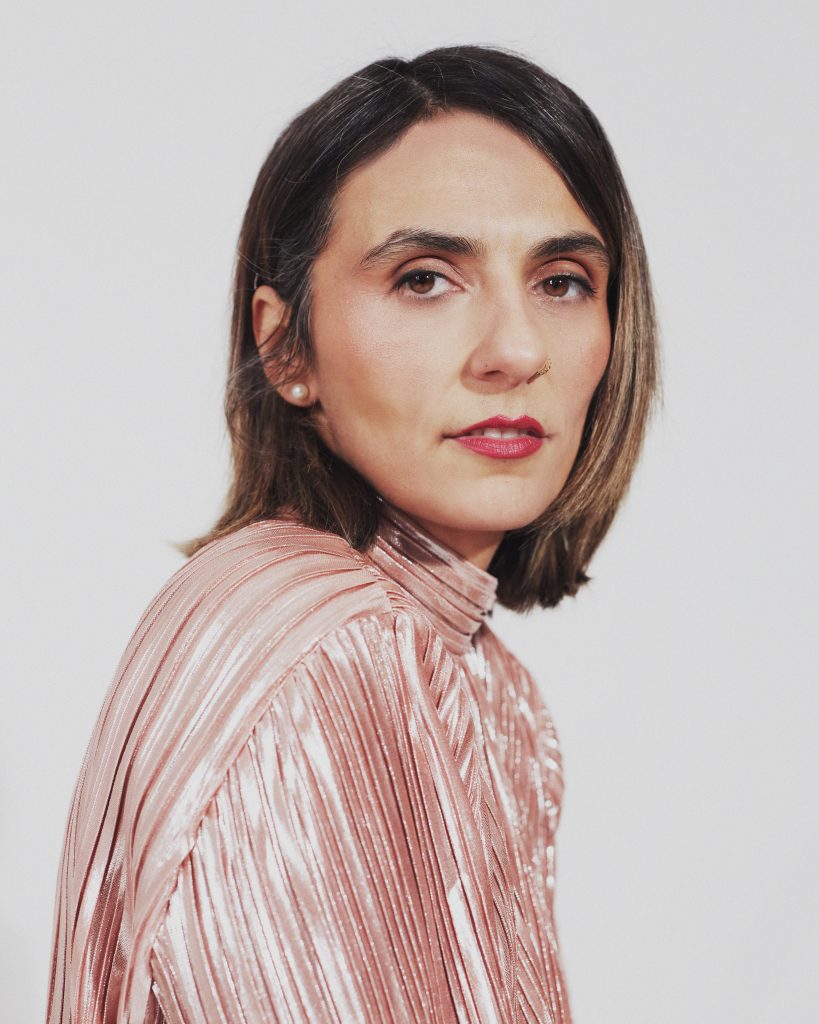 FEMALE LOVE
Every human is born of the body of a woman and, as such, is marked by a potent female love. Embedded within each body is this divine feminine energy, cultivated by their mother. Each girl in the studio credited the women in their lives to their capacity for love, in addition to the capacity of the wider community. We wanted to know how this shift might have looked to each of them.

Q: How have women shaped your idea of love?
Chioma: "Women are the blueprint of how love should be shown, whether you're looking across cultures or across countries, especially because of 'the mother' and nurturing side of women, and the fact that, even when men show love, there's always that impact that you can see from having learned something from their mother. Women are naturally lovers. Sometimes that love has looked like hugs when I'm sad or telling me the truth when I don't want to hear it."
Liliana: "I come from a matriarchal society. I was raised by a single mother and her sisters, and so I learned how to be close and how to help each other in a time of need, but also celebrate being open minded. It was beautiful to see, when women come together, how strong they can be to change the reality they live in and inspire other people."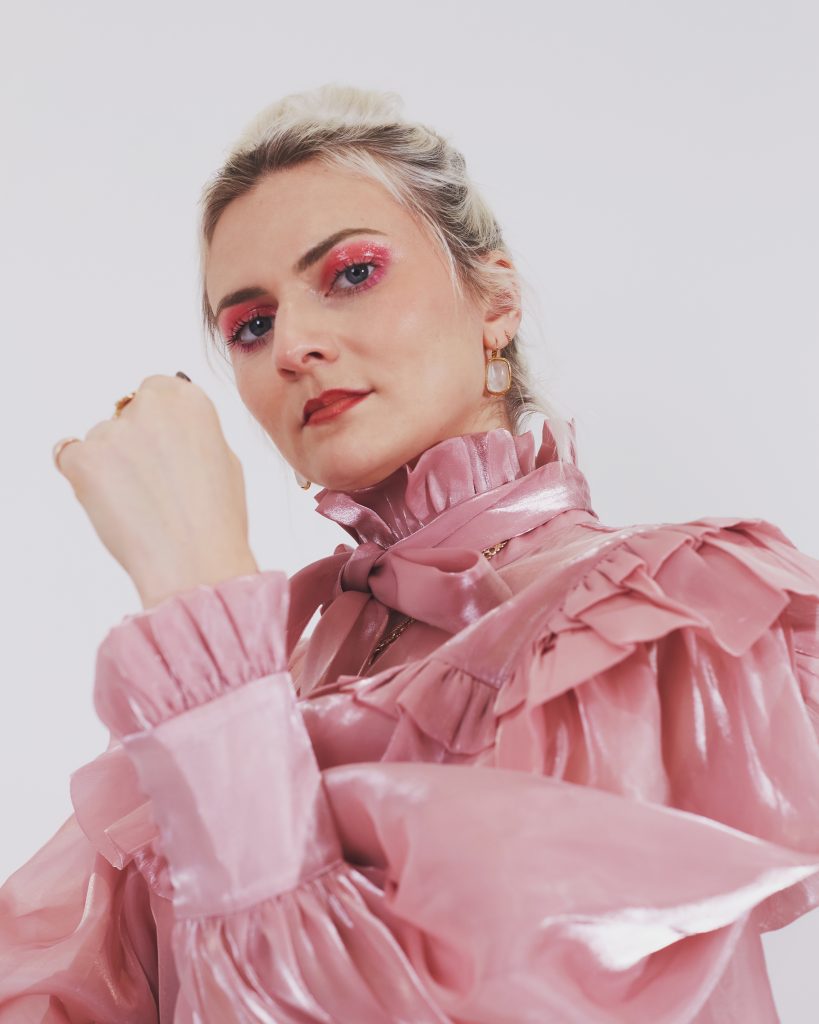 FIRST LOVES
They say your first love is the most intense, and shapes all future loves you will bring into your space as a woman. At Woman to Woman, we understand that your first love is impossible to forget – partially because this encounter is the first time your body was overwhelmed with these newfound feelings, dormant until this moment, and partially because the memory of that adrenaline-fuelled high is unparalleled by any that follow it. It becomes a golden rule and expectation, by which all future encounters are measured.

Q: What was your first encounter with love?
Liliana: "With nature, and with animals as a child. I always felt like the black sheep of the family so I found it easy to connect with animals. But, I always felt like something was missing until I realised I have to come back to me and find the other self within myself."
Alex: "My parents. I was a proper Daddy's girl – we did everything together. He poured so much love into me."

.
HEARTBREAK
Analogous to family love is the love we have for our chosen family: our carefully curated friendship circles. These are the loves that impact us in ways a romantic love could not. They are our building blocks, through which we recreate ourselves as loving vessels. It is, therefore, unsurprising that many of the women described their first love-wound as friendship given.

Q: What was your first encounter with heartbreak?
Jennifer: "One of my best friends at the time really hurt me with her actions. She was someone I saw as being in my life forever. It really did hurt me and has stuck with me to this day."
Chioma: "No one really talks about friendship heartbreak. If you break up with a romantic partner, everyone's so sympathetic and they care but when friends fall out it's the same kind of pain."
Alex: "I've learned so much through my friends because you have that safe space to have transparent conversations. You learn about yourself through other people."
Olga: "It's a fantastic space to be yourself."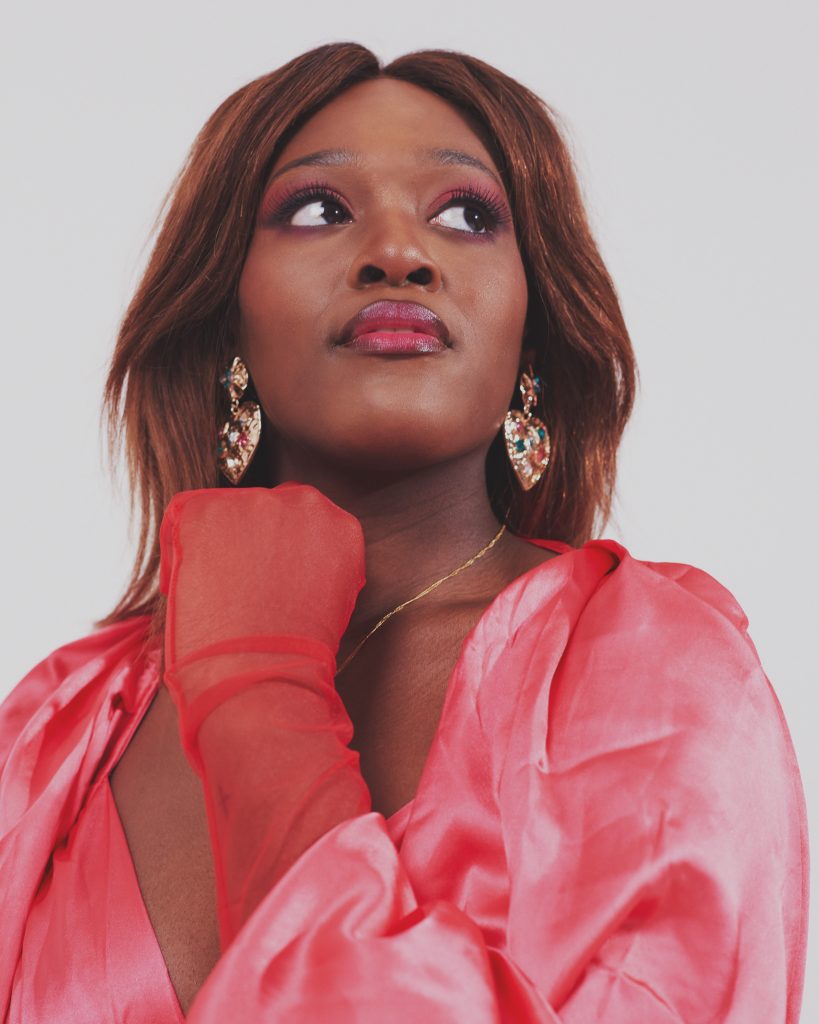 SOULMATES
The elusive 'soulmate' is a notion often synonymous with love and, frustratingly in the media, heterosexual love. At Woman to Woman, we passionately believe in platonic soulmates and sisterhood-soulmates; their capacity to aid us, proving vital, in navigating our journey to embodying our higher selves.

Q: Do you believe in soulmates?
Chioma: "I believe that soulmates don't just exist romantically but they exist in friendships. There are people that you kind of need to take you to the next level in what you're meant to be doing in life, or to show you parts of yourself. Soulmates are separate people, they're like mirrors, separate to you but your own reflection is visible in it."
Liliana: "I think we all have soulmates. I think we make the choice before we come here, of who's going to be our twin flame or soulmates. I don't believe in the concept of being 'a half' meeting another half – I believe in being one."

.
Romantics will tell you that there are five love languages, whilst philosophers will tell you that there are four different categories of love, to accompany their four words – Eros, Philia, Storage and Agape. In the English language, we have one. We use it to describe our affinity with fashion, our friend's hair, the music that makes us feel vulnerable and, when we really mean it the most, we find it hard to express at all.
Love is medicine; whether it be administered as needed or overdosed on completely and, with that in mind, I encourage you to ask yourself – what does love mean to you? For me, it is being able to say, 'If your soul were in a different body, I would find you and I would choose you over and over again'. Whether 'love', for you, is the connection you have with nature, with your best friend, little sister, step-mother or life partner, the fibres that make up our love are the same.
I love. You love. She loves. Woman to Woman.