2020 saw a profound increase in female-led video games; significantly more than any year prior. However, more female characters are not the only cause for celebration, as we are also seeing diversity grow across the board. The improvement lies, not just with the amount of female characters we are getting but also, with gender diverse representation, and the way minority characters are written and designed. Gone are the days of unnecessary objectification. While we are still waiting patiently for more powerful female leads of colour – which is hopefully what games such as Deathloop have in store for us – we have reached the point where it's less likely that racially diverse characters will be objectified and exoticised, as we have seen in previous games such as Citra in FarCry 3. Ending a decade of gaming on such a diverse note sure is exciting and I, for one, really hope to see the gaming industry continue to take inclusive strides forward in representation. But the question that still stands is: What is working in the gaming industry like for women in 2021?
"I am really happy to see more diverse characters overall – whether they're female or more androgynous and non-binary."


– ZOË O'SHEA
As the consumer audience of video games expands and diversifies, we can see this beginning to be reflected in the lead roles of those games. In a five year study, undertaken by Feminist Frequency, we can see that 2016 had the lowest percentage of female leads at 2% – a figure that has grown significantly (yet still disappointingly) to 18% last year. However, it is encouraging to see gender-ambiguous and non-binary characters finally take up space – albeit a small space – from 2018 onwards. "I am really happy to see more diverse characters overall – whether they're female or more androgynous and non-binary. And certainly of different ethnic backgrounds as well," says Zoë O'Shea, a 3D artist and game designer who has previously worked with Silver Rain Games and A Brave Plan. "I feel pretty hopeful for the industry. I see a lot of really wonderful women and non-binary folks working in games who really are giving it their all," she continues, in her velvety Irish tone.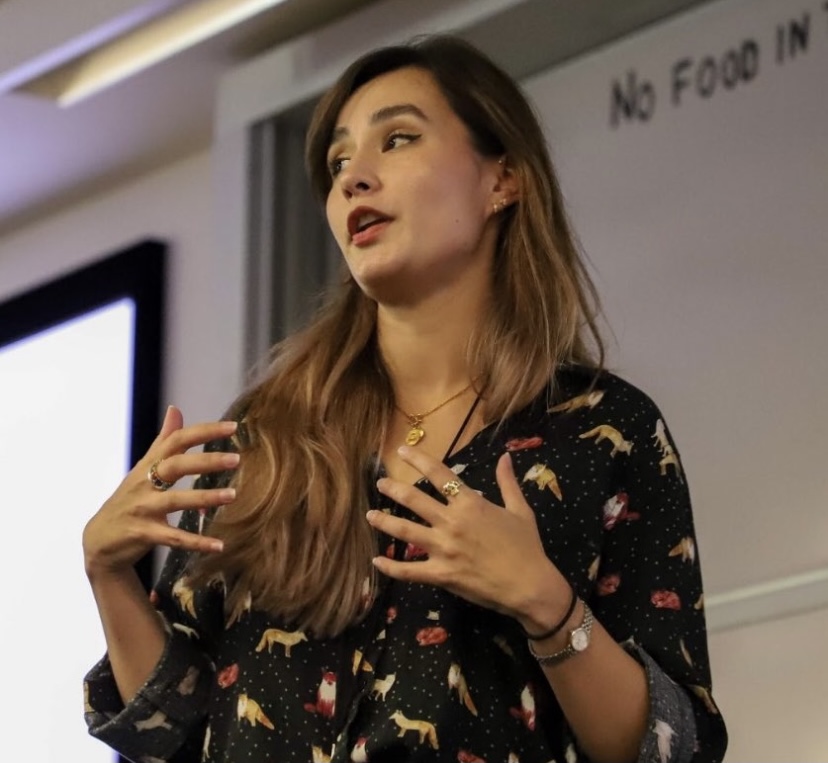 Just by looking at the design of female characters in the top games we have now, from Horizon Zero Dawn's Aloy to Hellblade's Senua, it's clear to see we have come a long way since the dawn of the industry, in regards to character design and storylines. We can see positive examples of different female leads on, both, the sexual empowerment side of the spectrum with Bayonetta, and the buff will-power-run-through-anything-in-my-way side of the spectrum, with Abby from Last of Us Part 2. "There was a lot of conversation around Abby's character" says O'Shea. "I loved Abby's design. I thought it was phenomenal. It may not have been their intention, but I liked that Naughty Dog [developer] really pushed against the perspective of the male gaze with her. I just loved seeing a powerful strong woman and how much it just seemed to blow people's minds," she laughs. "On the whole, I've been really blessed to meet lots of really wonderful people – people who lift me up and who support me. There are systemic issues, but I think my experience of this industry is overall really positive. I think games naturally have quite diverse population and demographic and that will, as we go on, become more and more apparent through the diversification of characters and stories."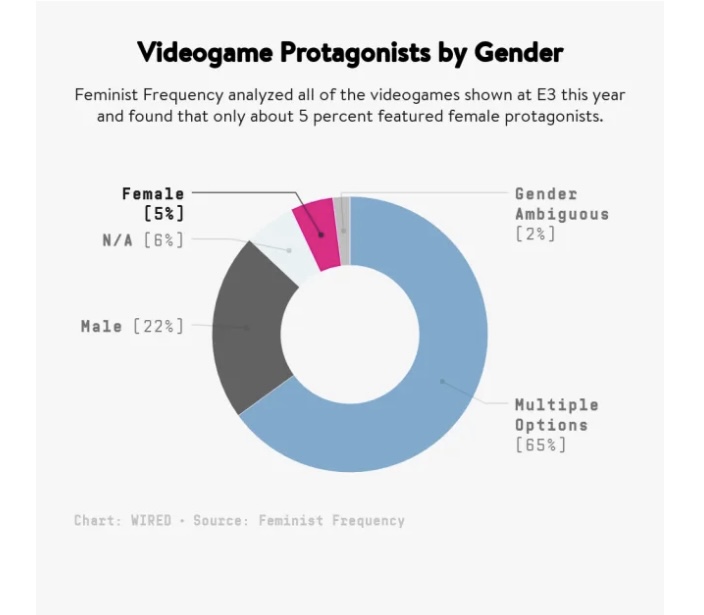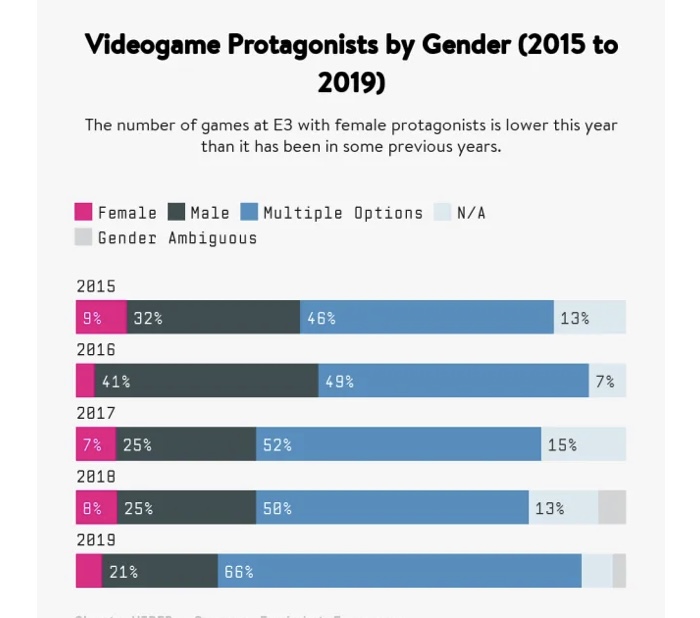 Of course, there's the argument that characters, both male and female, are designed to be more appealing to men for profitability, as there are less women who play games but, in actuality, demographics show little difference between male and female gamers: Last year's figures, for example, are 59% male to 41% female. The difference between men and women working in the games industry, however, is profound, with only 20% of women worldwide pursuing a career in games, and much less for trans and non-binary people.
As a woman in the industry, O'Shea speaks about how the environment can, at times, be exhausting to navigate. Though, it appears, she still has had an overwhelmingly positive experience. "I've been fortunate in that I've mostly worked as a freelancer, so I've never really experienced the more problematic issues that people can face if they were, for example, in stricter corporate hierarchies with bigoted or sexist or racist line managers," she explains. "I've certainly had problematic engagements with other people at industry events, and that has unfortunately been quite common. When I was younger, and perhaps more naive, I would find myself engaging with people – often men – that would approach me under the pretence of wanting to talk about work and it would quickly become clear that work was not really what they were aiming for in that conversation."
"I think the overarching concern I have as a woman in the industry is that I want people to take me seriously."


– ZOË O'SHEA
With two older brothers who had consoles and Gameboys, O'Shea was immersed in a gaming environment from a young age. "There was no barrier to entry for me in games – except usually I'd be fighting with my brothers over them until our parents finally gave in and got me a pink Gameboy," she laughed. O'Shea enthusiastically shares her love of pinks and soft aesthetics – visuals which are predominantly mocked for being 'girly' – as she says, "I think the overarching concern I have as a woman in the industry is that I want people to take me seriously. I don't want to feel limited in how I express myself as an individual or with the things that I like."
Being half Singaporean and half Irish, O'Shea has noticed similarities between otherness and working in the industry as a woman. "It always comes back to this idea of otherness, and it's interesting because it also personally overlaps with my experiences as someone who is of a dual ethnicity. Otherness was actually quite a recurring theme for me as I was growing up and the games industry, in that way, actually felt quite familiar".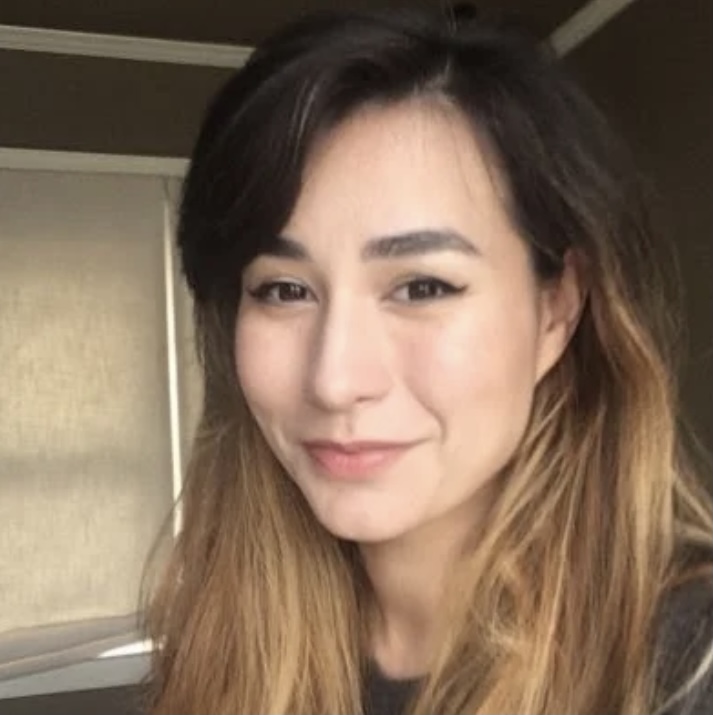 O'Shea emphasises that many of the problematic interactions she has had have been unintentional, but she is often left exhausted from having to navigate these situations. "There would be people who would try to explain my own specialty to me, but the mansplaining isn't what's hard to deal with, its usually my having to kind of nip myself in the bud and make sure that I don't create friction that feels like unnecessary emotional labour. I think a lot of credit has to be given to women, non-binary and trans individuals who put effort in trying to change the environment or even just being able to survive in that environment as well. Sometimes just existing and being present in these situations is enough of an act of rebellion."
Thanks to the important work of Zoë O'Shea, and, as time passes, more glass ceilings which are being shattered, we can only hope to see more women working in the gaming industry. The increasing diversification of characters and stories are likely to attract a wider audience which will, in turn, generate more demand for games of a diverse nature. Only time will tell if the increase of female leads last year was an anomaly but, with games such as Chorus, Deathloop and the second part of Horizon Forbidden West coming out soon, we sure are off to a good start.