The Woman To Woman GALlery returns for its second installment, highlighting the women of black heritage who are making a positive impact within their industries as they continue to pave a way and support those coming up with and after them. Each image captures these women at this moment in time, whether they are at the forefront or behind the scenes, expanding and representing the culture in the best light. We hope that you can see yourself and be inspired by these images and little snippets of their journey. Created by us and for us, we present to you W2W: The GALlery 2021.
We are rooting for ALL of you.
Christina Okorocha (@christinaok)- Co- founder, Head of Strategy at VAMP (@vampuk)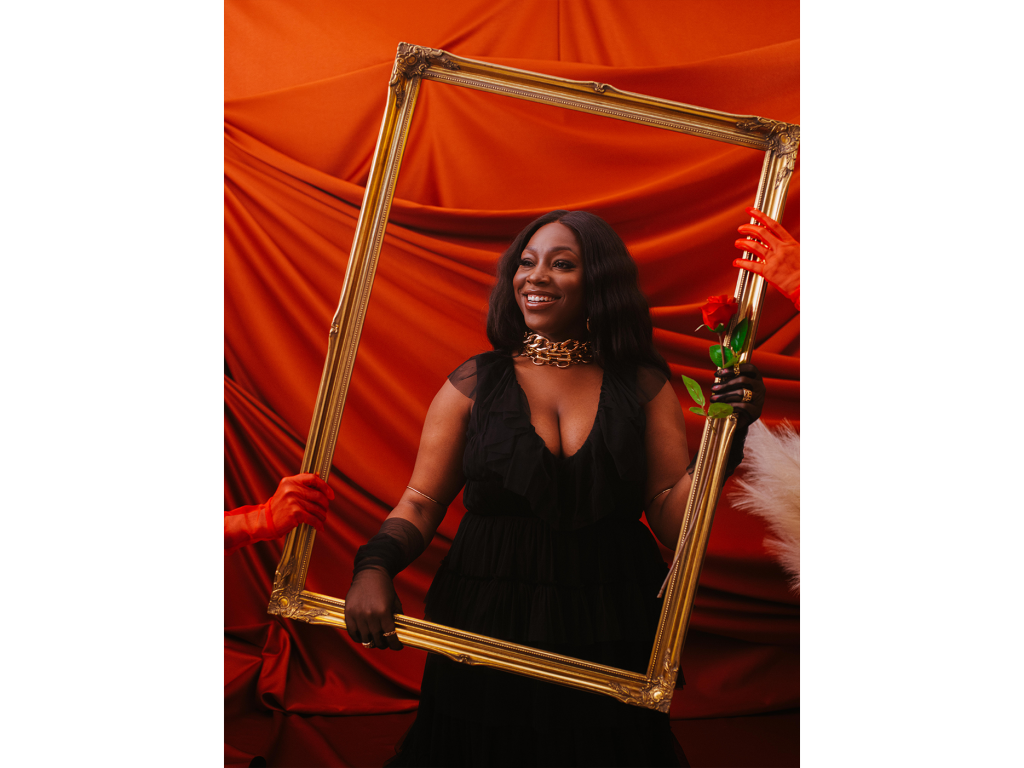 Home to a roster of influencers who are pioneers within their own right, including Nella Rose, VAMP agency has become a foundation within Black British culture for PR and influencers in the entertainment sector. As the Co- Founder and Head of Strategy at VAMP, Christina Okorocha is behind much of the vision planning and execution that goes into the work produced. In addition, as an entrepreneur herself, Okorocha assists other budding and current creatives and business owners to navigate their journey, through her own women's networking platform Twice As Good.
"Being a black woman in my industry means representation. It means putting forward black women who are killing it and who are on their way, and putting them in front of brands and showing that we are more than just one type of black woman. We're not a monolith, we are all different types of women. We have different interests, different likes and I think being a black woman in my industry, like I said, is representation and just being the driving force, and making a change and a difference and supporting black women. Supporting other black women is a big key factor in it as well. I think that with what VAMP is, it's a very purposeful company and we have a mission. Doing it day to day isn't a chore for us, it's just something natural that we like doing. There are pressures, however, I just feel like if I'm helping people, it's better than helping no one. We can't help every single person, but we can do our best to make it easier for black women in general."

Christina Okorocha
Elsie Cullen (@ayosartofgiving)- Founder of @our.earlyyears + Community Manager at GUAP (@guapmag)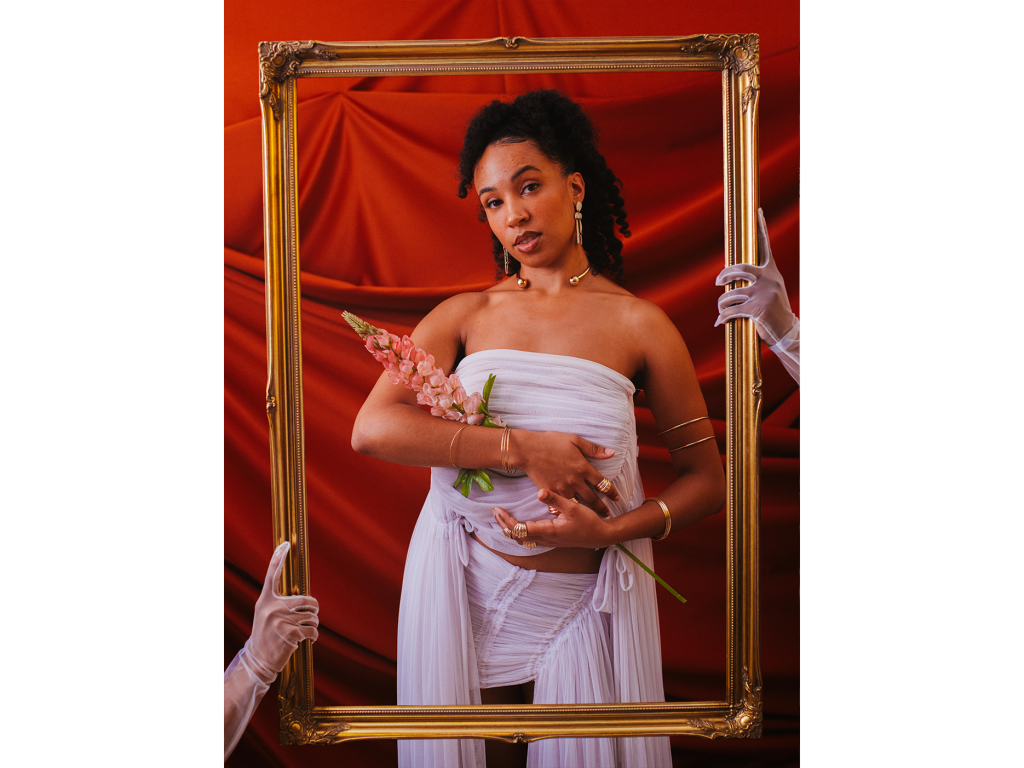 Being both a nurse and a multi-faceted creative working with a range of organisations, it is clear that helping and creating healthy communities and spaces for others is at the core of what Elsie Cullen does. Through her own experience, she explores and educates others on the impact that social constructs and attitudes surrounding gender, identity and sexual trauma can have. Joining GUAP magazine as the community manager earlier this year, Cullen has worked on a range of innovative projects and schemes. From the GUAP X Dope Readers: A Letter to a Womxn collaboration to 'The Community Exhibition', she has brought together and provided opportunities for other creatives to connect and showcase their work through various mediums.
"I feel very proud to be of Mixed Black African Heritage. I was raised by black women in multiple capacities and so it's the only version of womanhood I've ever really intimately experienced. Black women hold so much value, wealth, creativity and culture within, that the outside world has no choice but to follow. All my peers are excelling in their fields, taking risks, collaborating, and most importantly actually building a culture within and amongst each other – I think that is a beautiful thing.  I've been in the industry for the last ten/twelve years and so now to see the next generation of young black creatives coming up, I feel so blessed and so grateful to be in a position where I can offer opportunities, resources and support where possible. I can't even imagine what the next generation are going to create, but whatever it is, I know it will be beautiful."

Elsie Cullen
Sofia Akel (@sofiaakel)- Race Equity Researcher & Specialist + Founder of Free Books Campaign (@freebookscampaign)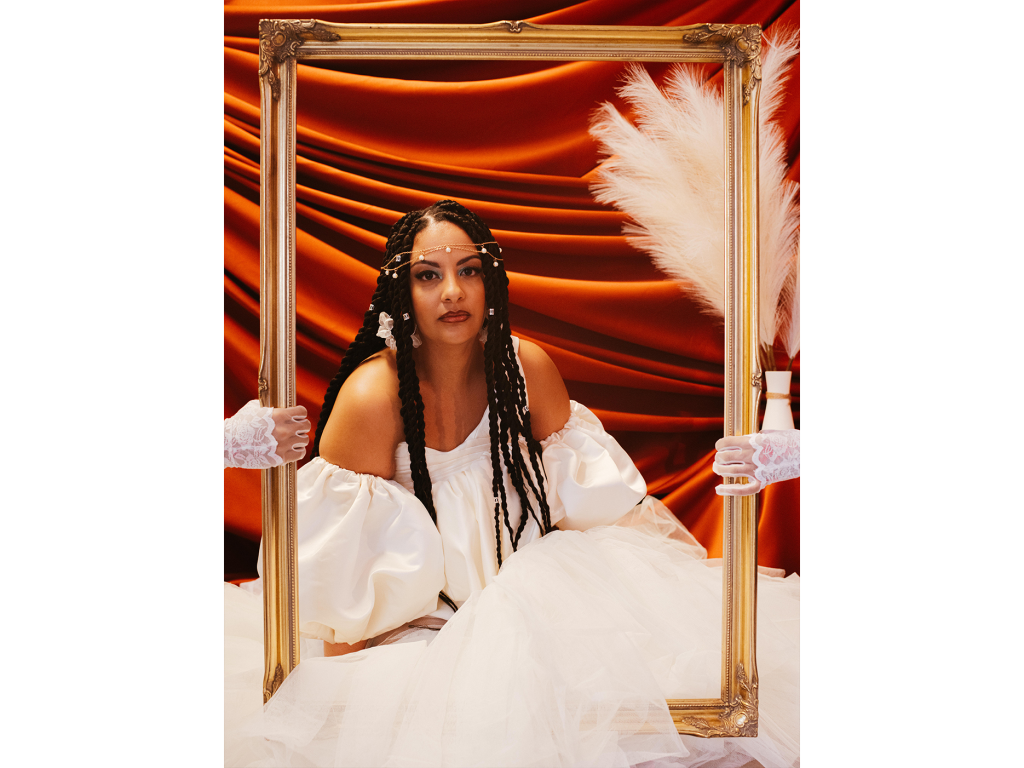 As a researcher and specialist within the education sector, Sofia Akel is purposeful in her work to dismantle institutional racism within the system. No stranger to the information and power books possess to educate, Akel is also tackling the lack of accessibility (one reason being increased library closure) and increasing awareness of authors of colour through the Free Books Campaign. Initiated as a fundraiser, the Free Books Campaign was born out of lockdown in July 2020, and later evolved into a community interest company (CIC), meaning all the money poured into the organisation is put towards the community.
"To me, Black womanhood is about living my fullest and most honest truth, it is about becoming the person that I choose to be, not the person that society and neo-colonialism tell me I should be – that involves attempting to live a life outside the confines of socially constructed ideas of identity whilst simultaneously navigating those that a thrust upon and impact us. It is whatever you decide to make it, I'd like to feel pride in the person I am becoming."

Sofia Akel
Shannie Mears (@shannieloves)- Co- founder + Head of Talent at The Elephant Room (@elephantroomuk)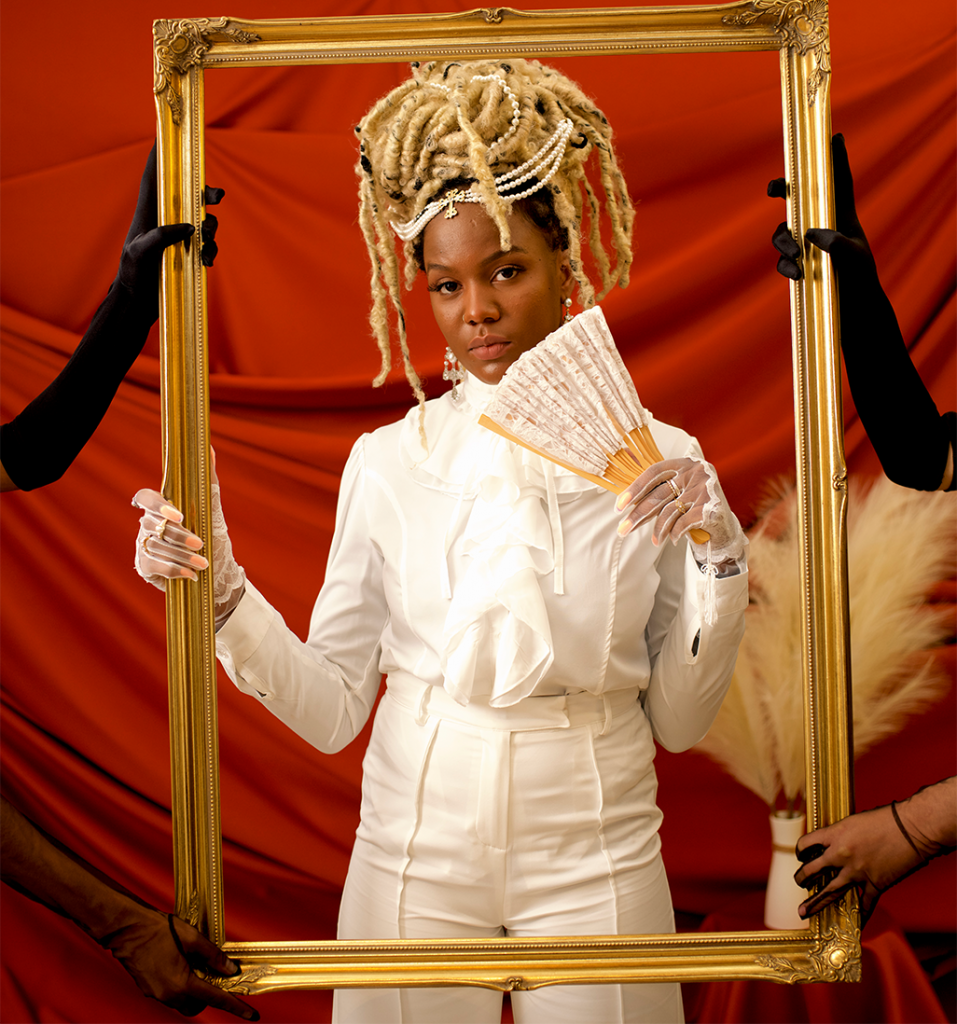 Co-founder and Head of Talent at The Elephant Room Shannie Mears maintains the value held in diversity amongst creative talent, using her own journey in the advertising industry to generate beneficial experiences for the next cohort of upcoming creatives. The integrity in her work is also found outside The Elephant Room, frequently taking part in panel talks to share her knowledge and working as a part time lecturer at Kingston University.
"Black womanhood means so many different things, because womanhood is not just one monolith or homogeneous thing for a lot of different women, and being black itself is not just one black experience. I think that's so important to say upfront, because more often than not, we are likely to be put in those sorts of brackets or spaces where people think that we are kind of one, and that's not the case. For me particularly, in my industry, black womanhood means power, it means vulnerable, it means attentive, it means excellence, it means ableness, and that's a really big one to be honest, because a lot of the time people do not think we are capable of doing a lot of things when we are absolutely in fact a force. So I feel like just being able to create spaces whereby black women can exist so purely, in the deepest and purest form is so important in my sector, because that's when I feel like we bring our best selves to the table. Recently someone even said to me 'wow you really show up as you are. I already feel like I can feel your presence before you even speak' and that's because I come as me, and not only do I come as a black woman, I come as Shannie, and Shannie is cool and quirky and different and opinionated and empathetic and they feel that- even if I haven't introduced myself just yet. So yeah I think black womanhood is a plethora of things, but mostly, it's important."

Shannie Mears
Tobi Kyeremateng (@tobikyere)- Producer + Writer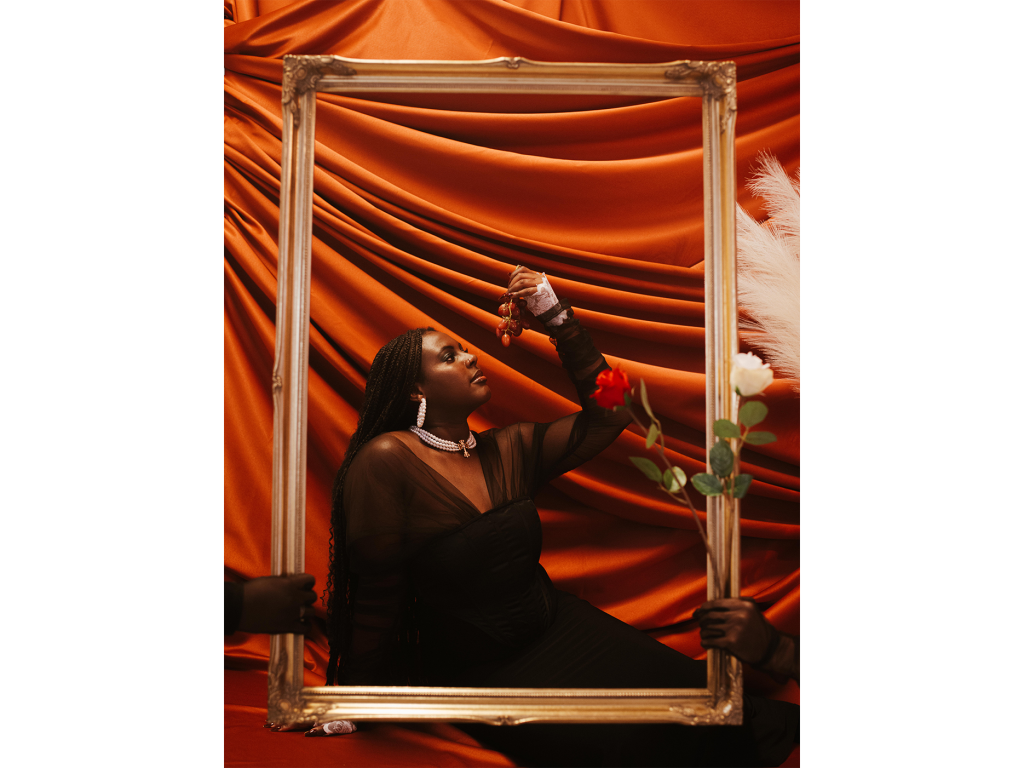 Tobi Kyeremateng has worked with some of the most influential people and organisations as both a producer and writer. Through words, film and theatre, Kyeremateng brings elements of the Black British experience to life, whilst facilitating opportunities for the community including producing the 2021 No Signal Academy and The Black Ticket Project, in an effort to bridge the gap between theatre and the black community. Furthermore, her debut non-fiction novel A Quick Ting on Theatre Sh*t, which delves into the richness of Black British Theatre is expected in November, and we are keeping our eyes peeled…
"Being a black woman in my space means… the luxury of my job means I get to curate my teams and curate my spaces, so there are always black people on my sets. It's just a standard thing, so I don't really feel lonely or like I'm the only one, because I make sure that with everything I work on, there are always black women, there are always black crew, black production, black technical team. Like it's just always us. It's important because those are the spaces that I operate in on my day to day, so why would I not operate that way in my job as well. I'm always surrounded by black people, whether that's family or friends, or I'm going to an event, or I'm going to a dance. So then to come into the workplace and not have that, it doesn't fit with how I operate in my day today, and my work is an extension of that, so it has to include all of those things by default. It's a non-negotiable."

Tobi Kyeremateng
Queen MoJo (@_queenmojo)- Influencer + Content Creator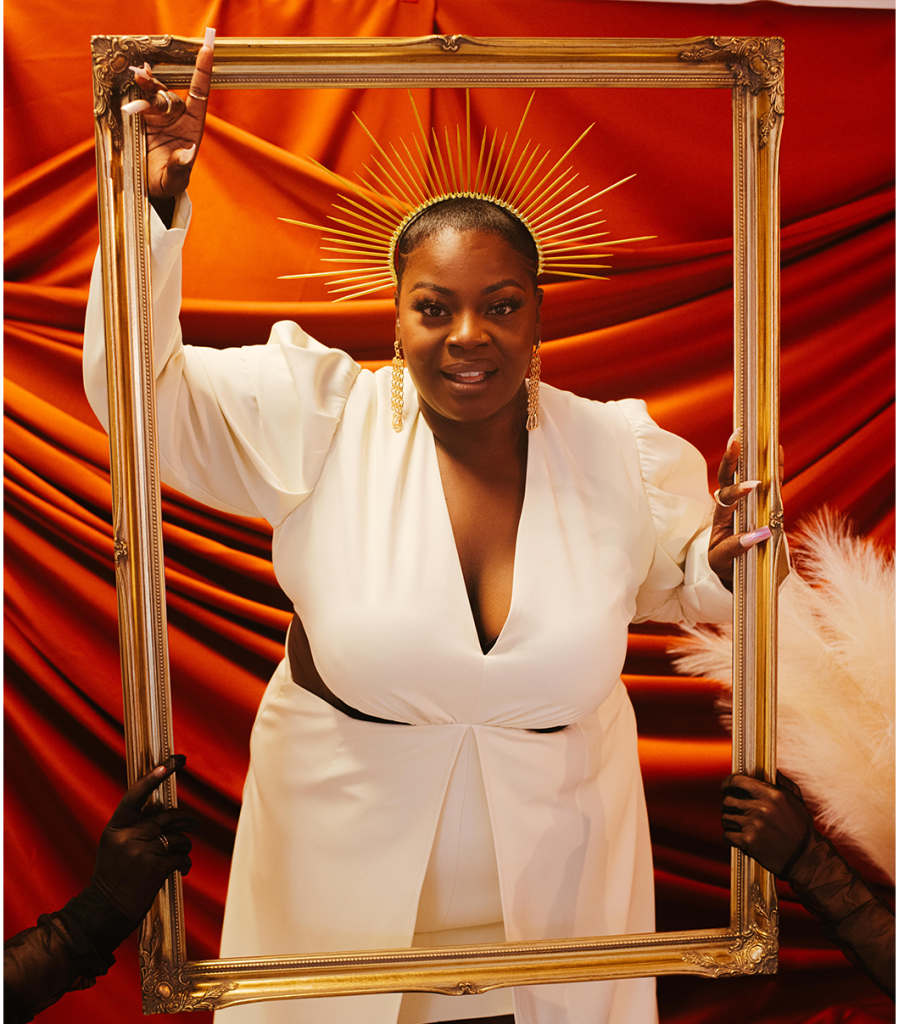 With an infectious smile and personality that transcends through the screen, Queen MoJo has been setting pace as an influencer and content creator. Through sharing her personal journey with others from body confidence, sexuality and mental health, Queen MoJo has connected to a growing audience who she affirms as 'beautiful, powerful, sexy people'. Outside of social media, Queen MoJo will soon be appearing on television screens across the country in the new ITV show Peckham's Finest.
And in her own words: It's your favourite big-bellied, bald-headed baddie! Sharing her personal journey of triumphing over adversity in a way that is so inspiring – MoJo reminds us all that we can heal from anything and live lives that are fulfilling. The self proclaimed fashionista, dancer and self-lover brings a fresh feeling to social media with her enthusiastic approach to body confidence through dancing and styling videos!
"To me black womanhood means releasing and relearning. Releasing ourselves from the fear of being stereotyped, from the shackles of 'strength' and relearning the power of vulnerability. I've had to be strong all these years for so many reasons especially after watching black women have to do the same. And that's when I saw the issue, we aren't all strong, some of us have just had to be. Forced to suppress our emotions because we haven't been afforded, what feels like, the luxury of respite. We've all in some way faced challenges and traumas but haven't healed from anything so we carry around our baggage which weighs us down and more detrimentally holds us back. It's taken me 2 years to recover and I feel so amazing. I've completely turned my life around and am headed in a new direction but when I look back it feels bittersweet knowing there are lots of women who are still yet to be given the same opportunity to heal. I aim to be the one showing them that they can in fact do that for themselves."

Queen MoJo
Ella Bonai (@ellabonai) – Artist Manager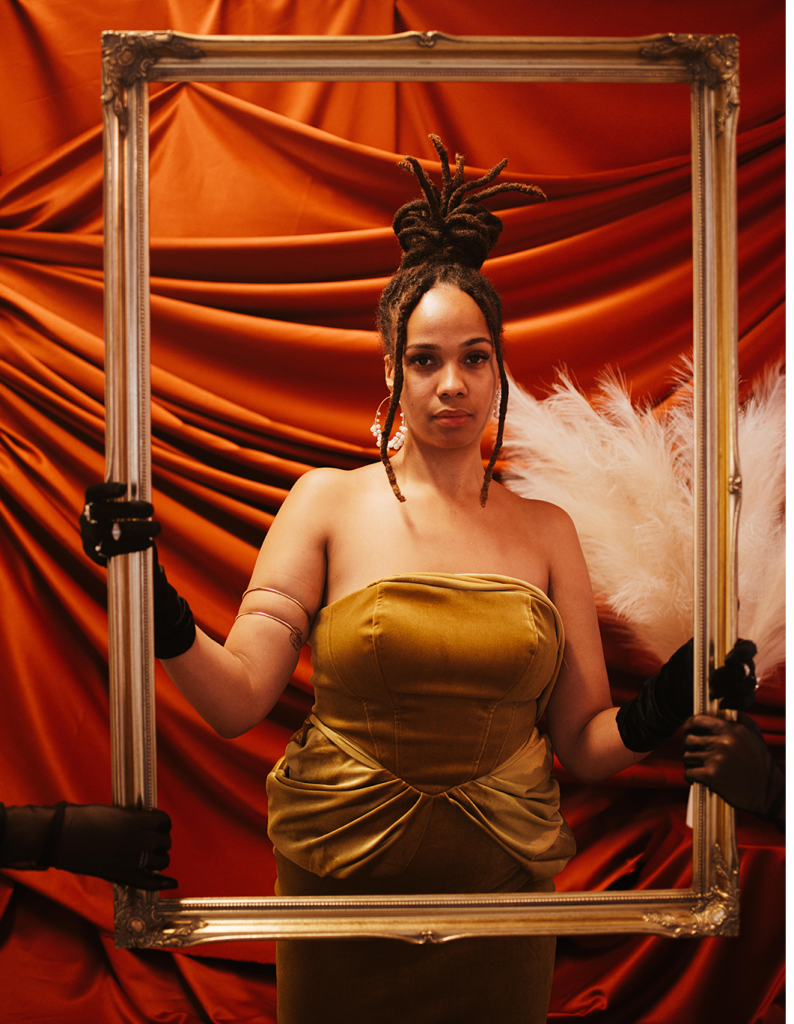 Ella-Bonai Gordon is a 25-year-old, London-based artist manager and A&R Manager. At just the age of 14, Ella Bonai began her journey within the industry, starting at Bigga Fish, where she began educating 14 to 25-year-olds in events management and marketing, and developed a passion for nurturing talent and managing artists. She began working alongside Zeon Richards at Renowned Management, as an A&R scout and artist manager, and discovered Hamzaa in 2017.
In partnership with Gordon, Hamzaa independently released her debut EP, First Signs Of Me, which entered the UK iTunes chart at 56 and caught the attention of Jools Holland who invited her onto his prestigious late night show to perform 'You'. Last year she followed up with her second EP Phases through Parlophone and made an appearance on Mahalia's Regular People alongside New Orleans R&B talent Lucky Daye.
With an ear for talent and a breadth of experience spanning music and events, Ella-Bonai Gordon is one of the most promising names in artist management, on track to assist artists such as Hamzaa and Henrie in becoming household names.
"Black womanhood is power, it is strength, it is support, it is change, it is challenging, it is elevating, it is inspiring, it is uplifting, it is sisterhood, it is having those uncomfortable conversations, it is growth, it is my essence, it is changeless with time and it is a continuous representation of who I am, what I stand for and what I represent."

Ella-Bonai Gordon
Bisola Otun (@bisolaotun)- DJ + Presenter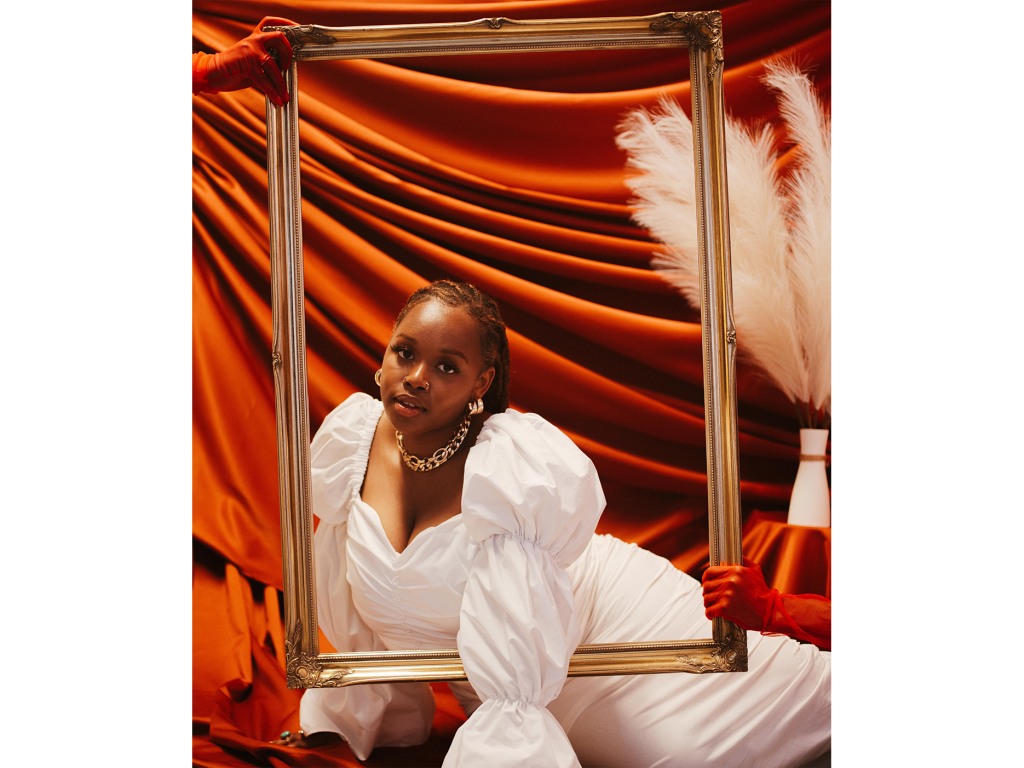 Sharing her love and knowledge with listeners, Bisola Otun has been taking over the airwaves one show at a time, with recurring slots on Reprezent radio and No Signal Radio. Hosting the infamous NS10 v 10 and DJing at Stormzy's H.I.T.H album launch signing are just two things in her impressive portfolio of work, which also includes her own show Hood Veganism. What started off as a series on Instagram in 2019 has now moved onto Youtube with bigger production, bringing together some familiar faces and good energy whilst trying out vegan recipes. At only 21, Otun is becoming a familiar face and voice in the industry and culture.
"Being a black woman in my space is important. I think representation, like Ella said, is important and seeing someone that looks like you everywhere is amazing. If it wasn't for the Julies or the Yinkas or the Henries, I don't know how far I'd be in this game, honestly. I think seeing them and seeing someone like Julie everywhere at a point, it was so amazing because its like 'if she can do it, and she looks like me and sounds like me as well, and she talks like me and acts like me' it's like, 'ah, I can do it', and I just think that's important – like proper important."

Bisola Otun
Black womanhood is formed of many complex experiences, each one valuable for the future of the black girls coming after us.
Thank you for reading and we hope that the celebration of black women is not left to just a month, but is continuously ingrained in everything that is done because black women are at the epicentre of everything that jiggles and shakes.