Despite the booming trade that the likes of Boohoo are still running in the retail world, the light is starting to shine on their unethical practices. Cheap comes at a price: a negative externality we are slowly recognising. Maybe it is the minority right now, but I like to think we are breeding younger generations of conscious consumers. It's a battle, for sure, due to omnipresent advertising and an increasingly gamified shopping experience, it's hard to say no to cheap and easy. But, The Black Lives Matter movement has brought the attention back to where the power in our capitalist society really lies – money makes the world go round, after all. Financial empowerment is empowerment.
I accept it's a hard time for lots of people right now – recession incoming and redundancies piling up – but if you do have the disposable income then it's time to spend it on something to treasure and something you know did a little good! Buy black, buy from female-owned businesses or buy from a social enterprise; and, if you can, kill all three birds with one debit card.
Let me help a little by pulling together a bite-sized list of cool and tempting female-powered makers that will help you build on the Woman To Woman philosophy, all while shopping!
Just coming to an end, the first on their month-long pop-up store in Hackney, London, was a great success so watch out for more to come. After doing an online road-trip-come-showcase during lockdown, their IRL store continued with their mission to bring the focus onto small scale female makers and artists.
This was a fabulous showcase of little known talent with too many highlights to name. But I will try anyway.
… makes, cute of course, hand made eco-friendly jewellery and other embellishments from patches to nipple tassels. The founder Gini is a true free spirit, creating these little gems from beautiful Isle of Jura in Scotland. Having studied Fine Art at Goldsmiths University in London, she started playing with the female form through paintings and now creates her jewellery on a little an island of 220 people where she moved for the natural beauty 6 months after starting the business. Gini uses recycled materials where possible and conscious ethically sourced options for elsewhere.
…makes very London knitwear, unique, colourful and occasionally sporty. Based in the capital, you can support this young designer and recent graduate in her mission to create fun, one-off pieces.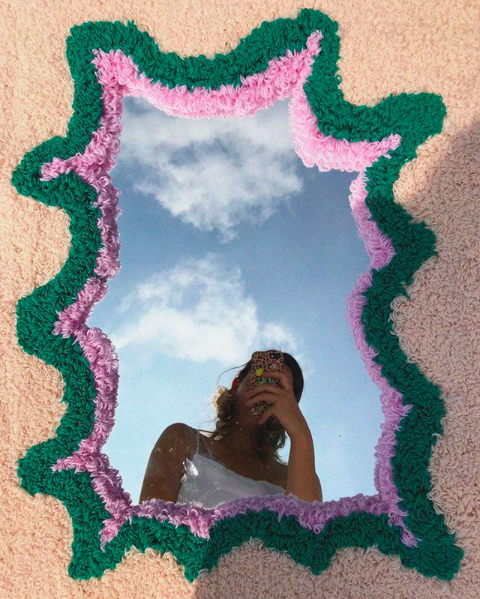 …makes your home extra special! Go beyond IKEA interiors with one of her handmade rugs for something truly contemporary. Alice Kelly handmakes all of her amazing pieces with a whole lot of passion; follow her page on Instagram to see behind the process and watch some therapeutic crafting videos.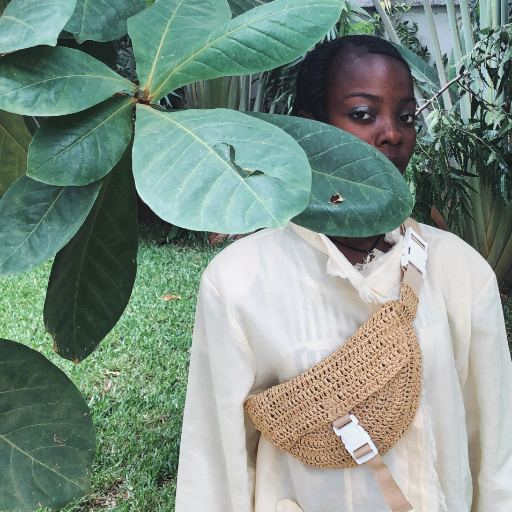 …creates the best of crossbody bags to order, in true slow fashion style. Handmade with traditional techniques but looking oh-so-2020, these bags are bringing back crochet in a big way. Peju Obasa is based in London but heavily inspired by her vibrant Nigerian roots and all things colourful, from cooking to building facades.
The clue is in the name: starting with gash inspired ashtrays, the founder Hani wanted to create beautiful ceramics that celebrate the glorious curves and folds of real bodacious bodies. Hani Lees Dresner, originally from Leeds and still based in the North East, has made it her mission to challenge the censorship and body shaming that occurs in our society today through self-confessed crude creations.
P.S. She also now makes amazing wall hanging vases for all your green needs.
Stocked at Lone Design Club, the multi-brand store and London-regular pop-up store bringing together a great collection of independent designers, Kannava are one with a story to tell. Partnering with female refugees, mainly within Jordan, and using traditional embroidery techniques, they help to provide economic opportunities and independence where there was little before. Kannava is an ethical fashion label that partners with female refugees to create beautiful pieces using traditional hand embroidery called tatreez.
With the founder coming from a family of refugees, her aim is to change the narrative around refugees, to shine a light on forgotten camps and to celebrate rich cultures. Their aim is to provide female refugees with an opportunity to earn a fair wage and break the cycle of poverty without overstretched support from charities.
…The Mayamiko Trust started as a charity providing training, education and empowerment opportunities through creative employment. This was mainly focused on teaching women tailoring then giving them the chance to start their own business. This eventually led to Mayamiko the Label. Focusing on sustainability, the garments are made in Malawi using locally sourced fabrics for minimum environmental impact for the global woman. As a member of the Ethical Fashion Forums 'Fellowship 500', the founder Paola Masperi is setting new precedence within the UK fashion industry.