Being healthy seems simple. That is, until you realise that you can't eat after 6pm, eat carbs or have too much fruit. It may not be visible to the naked eye, because we are so desensitised to these messages that permeate and berate us constantly. It has become increasingly difficult to keep up with the news and its rolling slideshow of foods that are a "danger" to our bodies. We have become hyper-aware and obsessively focused on what we consume, with the news acting as a rolling guidebook telling us what to avoid next. The realisation of the influence toxic diet culture has had, and continues to have, in our lives has greatly improved. However, it is hard to correct the symptom without treating the cracks in the foundation; specifically, our language in day-to-day life that sets the tone for those around us.   
With an approximated 1.25 million people in the UK suffering with a type of eating disorder, it has to be addressed that this is not an act of coincidence but a reflection of us all as a society. Here are some key and (supposedly innocent) features of our language which we need to address. 
.
Labelling food 'good' or 'bad' 
This distorted spiral begins from an early age, when we are taught that there is 'bad' food and 'good' food. Of course, certain foods are more beneficial and nutritious for your body, and some are slightly more processed. But, when targeted towards a young, impressionable mind that does not understand this, it vilifies the food they enjoy. It creates a damned perspective, in which all the sweet food that they love, and that makes them happy, is 'bad'. 'Everything should be consumed in moderation'; this is not advocating for a child to exist solely on Krispy Kremes, but why make them feel that eating the foods they like is harmful to them? That one Freddo isn't going to change their life. 
Something that isn't spoken about enough is the labelling of healthy foods as unenjoyable. This is equally as problematic as it makes us feel like we have to be 'good' and suffer to deserve what we really crave. From kids shows comedically portraying green food as disgusting to adults saying you 'must' eat your vegetables before dessert, it seems like a chore. In reality, vegetables and other healthy foods can be equally as flavoursome – but by acting like eating them is something we have to push through rather than appreciate, we will continue to have a skewed mindset towards our meals. 
.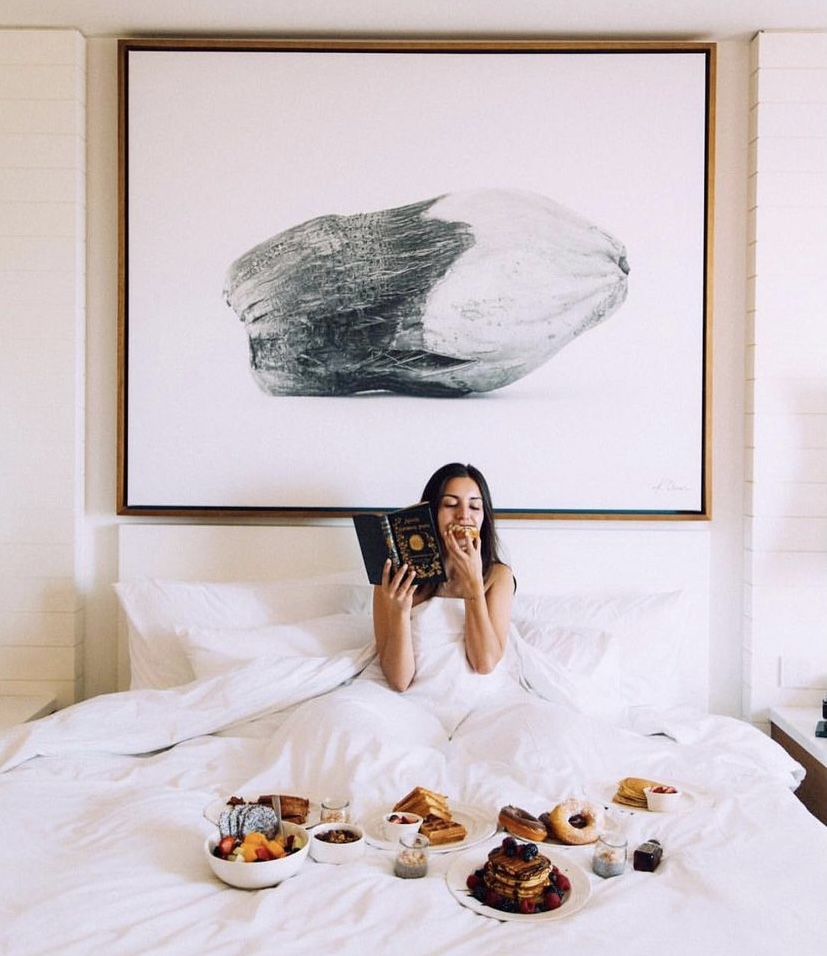 .
"I've been naughty" 
This coincides with the labelling of food. Because of this, when we have what we enjoy, we immediately think that we've done something wrong and start scolding ourselves. We haven't done anything wrong. The police aren't going to be after you for swiping an extra biscuit. What we eat isn't meant to be a character definition; it's meant to be fuel for our bodies. So, if you were craving that cupcake or had a fun time drinking that cocktail then you did the right thing for you. You can't be 'naughty' for eating something – unless you stole it from someone's plate. Then yes, that's stealing.  
.
"I'll work it off tomorrow" 
It is baffling that we justify to people, and to ourselves, why we're eating what our bodies crave. What are you trying to work off? The food you just took a bite of hasn't suddenly morphed into 10lbs of fat around your waist. At least give yourself a second before thinking of ways to torture yourself for a natural part of human functioning.  

Exercise is amazing. Personally, it's one of my favourite times of the day, but that's because I do it to get stronger or faster or to release some endorphins. The moment someone thinks of movement as a way to erase what you've eaten that day, it goes from being healthy to being destructive. 
The food isn't going to magically disappear from your abdomen, and that's okay. Did you have a nice time? Does your body feel nourished? Okay, great. That's all that matters.
.
"I've earned it" 
This is very similar to the above, but I don't want to allow any loopholes here, so I'm going to outline it anyway: You do not need to earn the right to eat food. You have the right. Always. Whether you started your day with a marathon or simply by rolling out of bed. Neither action makes someone more deserving than the other; both can have a slice of cake at that birthday party. You know what? I'll come and have one too.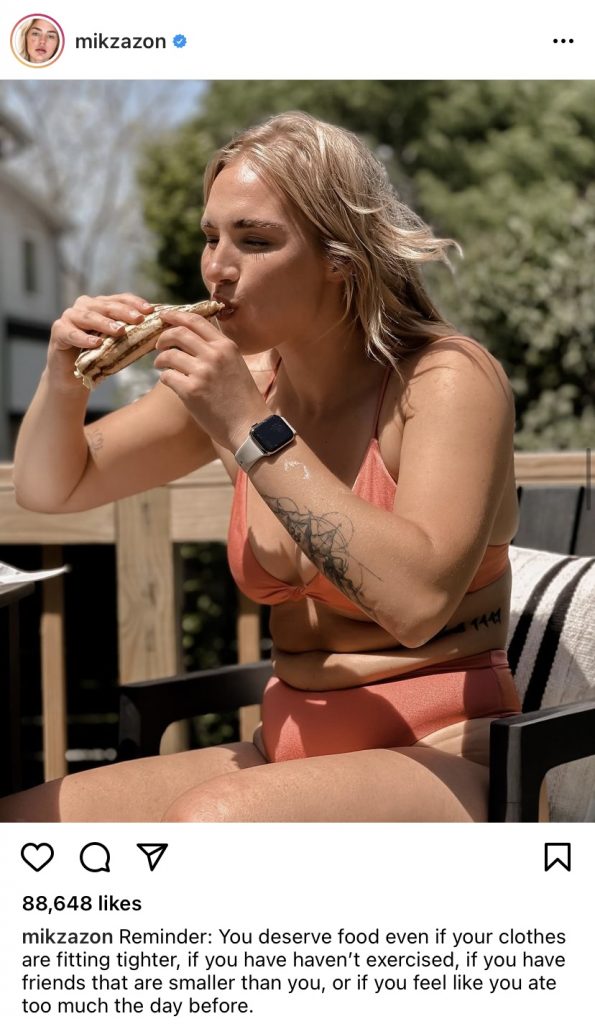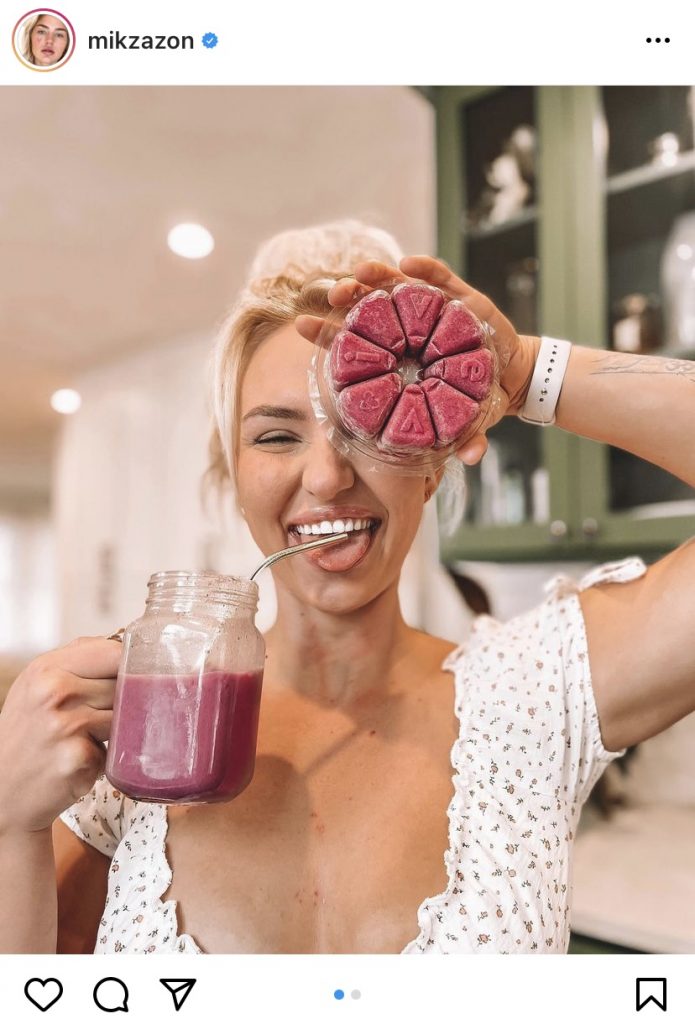 "I'll just skip breakfast" 
Now, this may not seem worthy of being cancelled, but it depends on the motive behind this statement. If you are in a rush and you genuinely did not have time before work, then okay, but at least grab a breakfast bar; you've got a big day ahead.  
However, if you're skipping breakfast because in the back of your head, you think that waiting a bit longer to eat will give you that ideal body type… Stop. Rewind and think about it. The timings for when you eat do not make a difference, so eat when you like. Your body is not going to slow down processing your food because it doesn't specifically like the time 6pm. Your metabolism will not fluctuate throughout the day, so eat when you like and when you are hungry. 
For university students, or young adults in general, it may seem 'relatable' to not be able to function like a proper adult. It's okay if you don't; we're all learning. But I have noticed, particularly with my cohort of friends, that it can become a competition to see who got up and had their first meal the latest. It becomes an Olympic contest of who can wait the longest to leave their bed and cook something. This is not 'quirky'; it's unhealthy – mentally and physically. 
.
"I'll treat myself"
'Treating' yourself should be reserved for clothes shopping or expensive candle purchases. Not for food. Food should not be a treat; it's a necessity. By all means treat yourself with diamonds or bingeing your favourite show. But your body does not perceive food as a treat; it needs it to function properly.
.
"Someone was hungry" 
Putting a spotlight on how much someone has eaten can be mortifying. As a child you feel you are rude for not finishing what's on your plate but at the same time receive comments about your 'big appetite' when you go for second helpings. This can create an intense chess game in someone's mind of what is the most socially appropriate thing to do. In my primary years, I would dread having dinner at someone else's house in fear of comments about how much or little I ate in case they thought I was being impolite. So, this goes for people of any age: keep your observations to yourself. The person being judged is eating the amount that serves them, and it's none of your business. 
.
Some Honourable Mentions:
"This will go straight to my hips"
Any comments about watching what you eat for hot girl summer
Bikini body
Eating like a pig
Junk food
"Wow, you've got a lot on your plate!"



.
It's time to truly change our language around food, and alter it to match our modern perspective: A perspective that is aware of toxic diet culture and its motives. It may seem pedantic, but words can be a strong influence on us as we grow and mature. They can have an immense amount of power; power to make us overly self-aware and obsessive over how we eat, look and feel.
How we talk to each other and ourselves is so important, so let's be kind. Whether it grew from the ground or out of a happy meal, food is not the villain in our story.
https://www.beateatingdisorders.org.uk/media-centre/eating-disorder-statistics