There has been a shift in the way we look at femininity, in relation to faith, and this has a lot to do with the way women have decided to take agency in the way they represents themselves. Aba and Aminah are the impeccably dressed duo behind @98fits: the up-and-coming fashion and lifestyle page. 98Fits documents @abacadabraaa and @amxnahali fresh take on modest fashion – combining street style, y2k and casual-wear – as well as giving advice and discussing trends. Aminah is also the founder of Redefining Concepts — a social media talent agency that connects young creatives to the industry. We spoke with Aba and Aminah on all things faith, fashion and friendship.
W2W: Can you tell us a bit about 98Fits and Redefining Concepts?
Aba: 98Fits is a page that Aminah and myself created, in order to compose fashion and art. It's pictures and videos from our day-to-day lives, lifestyle videos — things like that.
Aminah: 98Fits is all about showing us as young creatives, just having fun with fashion and doing it together. And Redefining Concepts is a community platform that we're now turning into an agency. It's for people who want to go into a creative field — whether its production, modelling or photography — and we give them opportunities to gain those experiences with the different projects we do.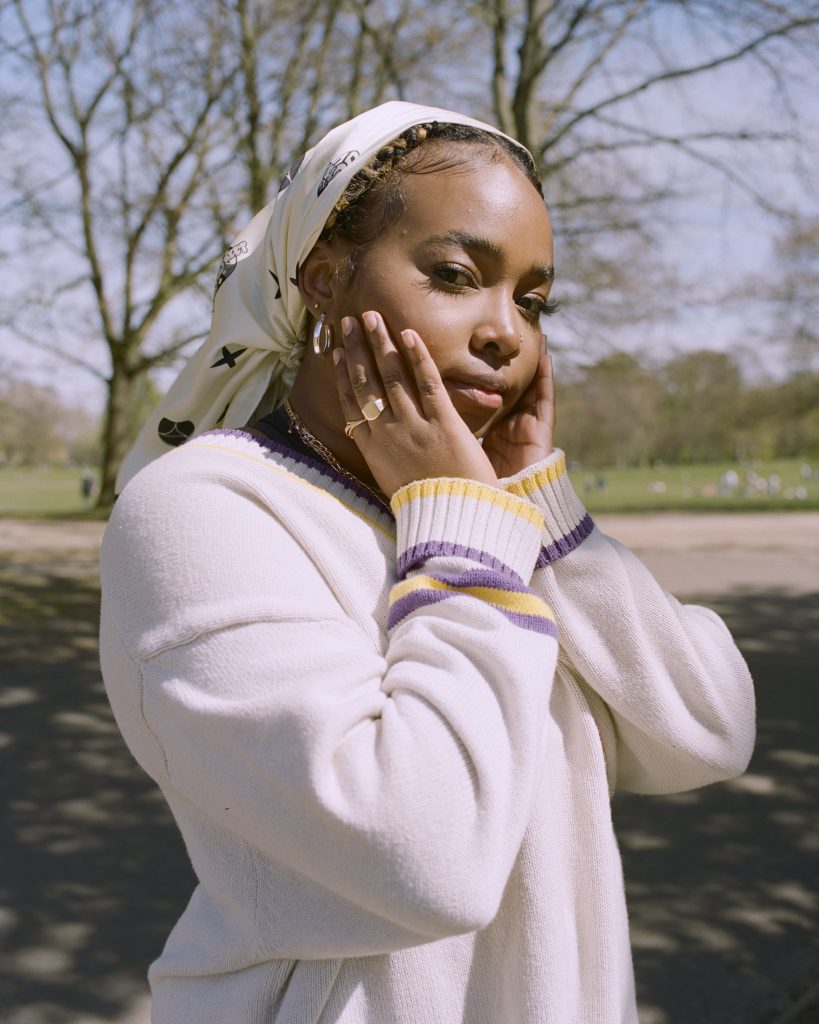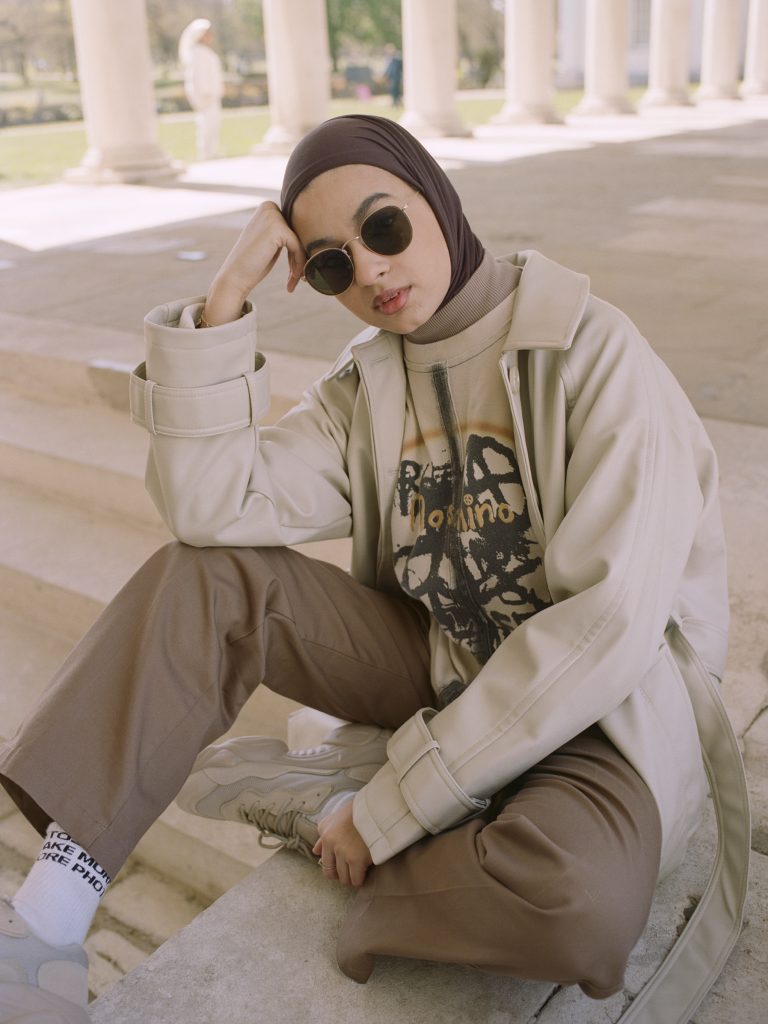 W2W: For those just starting out – what advice would you give on achieving a unique sense of style?
Aba: My biggest tip on achieving uniqueness through style would be to try new things, and not to be afraid of that! People are scared to try new things, but as long you're happy with something and you remain true to yourself — thats all that matters.
Aminah: Just be yourself! A lot of people feel the need to change, or to make themselves change for the industry in order to fit in, when its actually more about being yourself and being true to you. There's times when I've even turned down brands because I didn't feel they aligned with my personal style, or me as a person, and that's totally okay. So just be true to yourself and your style, have fun with it, and all the followers and numbers — they'll come with it.
W2W: Do you think modest fashion has changed in recent times?
Aba: I definitely see a difference in modest fashion since entering the scene. I would say it was initially very girly, very tailored and put together. Whereas now, there's more people dressing like myself and Aminah — more casual, kind of street, kind of cool — its not just Pretty in Pink, if you know what I mean. It's also helped to see other influencers and brands joining in and moving towards modest-wear. It makes it a little easier for us.
Aminah: Back when we first started, in 2018, there weren't many modest fashion trends. Now, because of tik-tok and social media, theres a lot more people finding their own style and learning to express themselves with different styles. I feel like a lot of people are coming out of their shell with it. I think we're going to see a lot more modest fashion in the future!
W2W: How has your faith helped you on your journey?
Aba: My faith has definitely helped me to become a better person. Islam teaches us a way of life, and encourages us to be better people and do so much good in this world. For example, charity is a really big thing in our religion. There's certain amounts of our income that we have to give yearly to charity. Caring for and helping our Muslim brothers and sisters is also really important. Another small thing is smiling — I have definitely learnt a lot of my manners and mannerisms because of Islam. We believe that this world is temporary, kind of like a test, so its important to do good things. What I'm trying to say is that Islam makes me become a better person, because I'm trying to please God at the end of the day, and so I try to do as much good as I can. Faith has also really helped with my mental health. It's a constant reminder that things are temporary. Even though it obviously doesn't solve everything, knowing that this won't last forever sometimes really helps.
Aminah: My faith has really helped me be steadfast in my morals in this industry, so I've never felt like I needed to change myself or how I've been brought up. It has given me a good foundation and an aim in this industry. I'm not just doing what I'm doing for the sake of it — my faith has helped me develop a larger aim and vision.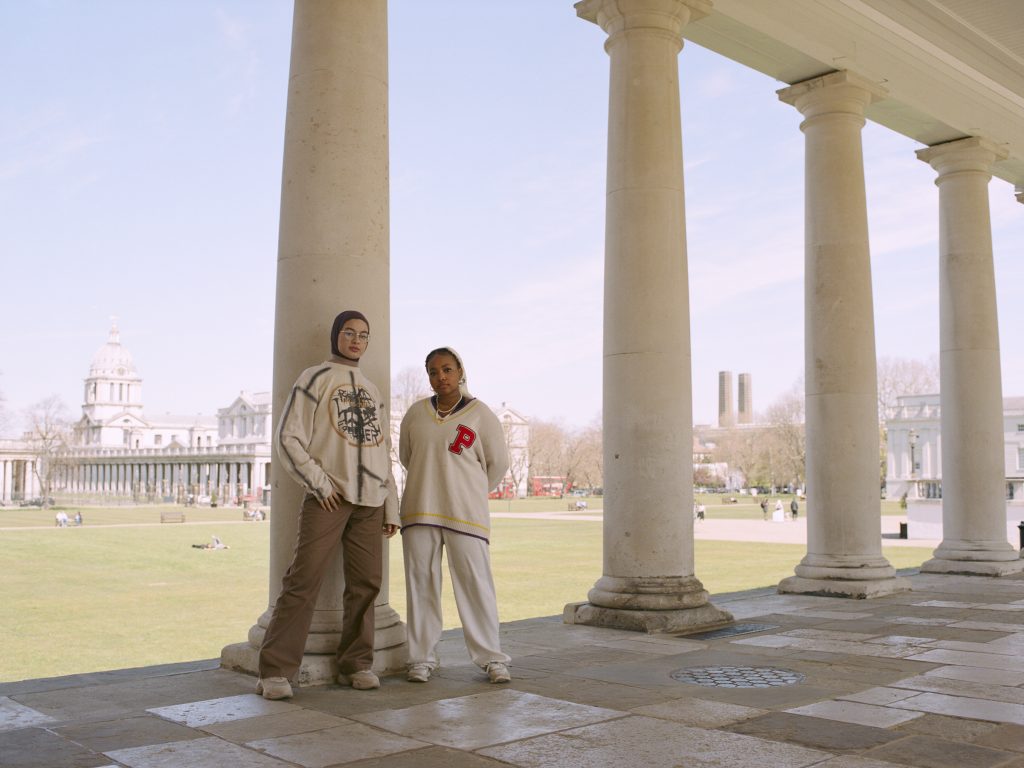 W2W: What are the biggest challenges you've faced as a Muslim woman in fashion?
Aminah: It's not really a challenge, but I think it's very important, as a young Muslim on this journey, to educate other people in these spaces. Because other people may not see us the same way, or understand what the hijab means to you. For example, like sometimes when I shoot, people won't tell me if my hair is showing or fix it. Because to them, my hijab is just a piece of cloth, but to me it's a big thing if my hair is showing. So I think its important to be a person who represents the community of young Muslim women wearing a hijab and educate others.
W2W: Where do you see 98Fits going? 
Aba: We really want to create our own brand one day and provide for everyone — not just Muslim women. We would want our brand to really represent us and how we're all about having fun, being young and being creative. Also, one of our goals is attending the Met Gala. We're hoping to start a new series to document our progress in achieving that goal. Maybe one day we'll get invited, but for now it's fun to just think about working towards that. 
Aminah: We definitely see 98Fits turning into a brand, one that represents how me and Aba have different styles but work together, and compliment each other. So the brand will really reflect who we are as people.