Diana Malinowska is a well-known Belarussian photographer. Apart from collaborating with fashion brands and modeling agencies, she actively studies visual arts and has a as a Cum Laude Diploma in the field of Visual Arts and Media AND has worked in Warsaw Academy of Photography as a lecturer. She explores fashion photography and shares her observations in her Telegram channel. She has cooperated with worldwide model agencies and International brands and I am so excited to spotlight her as I have had an opportunity to deep dive into her journey with photography, fashion, and doing business.
Learning more about Diana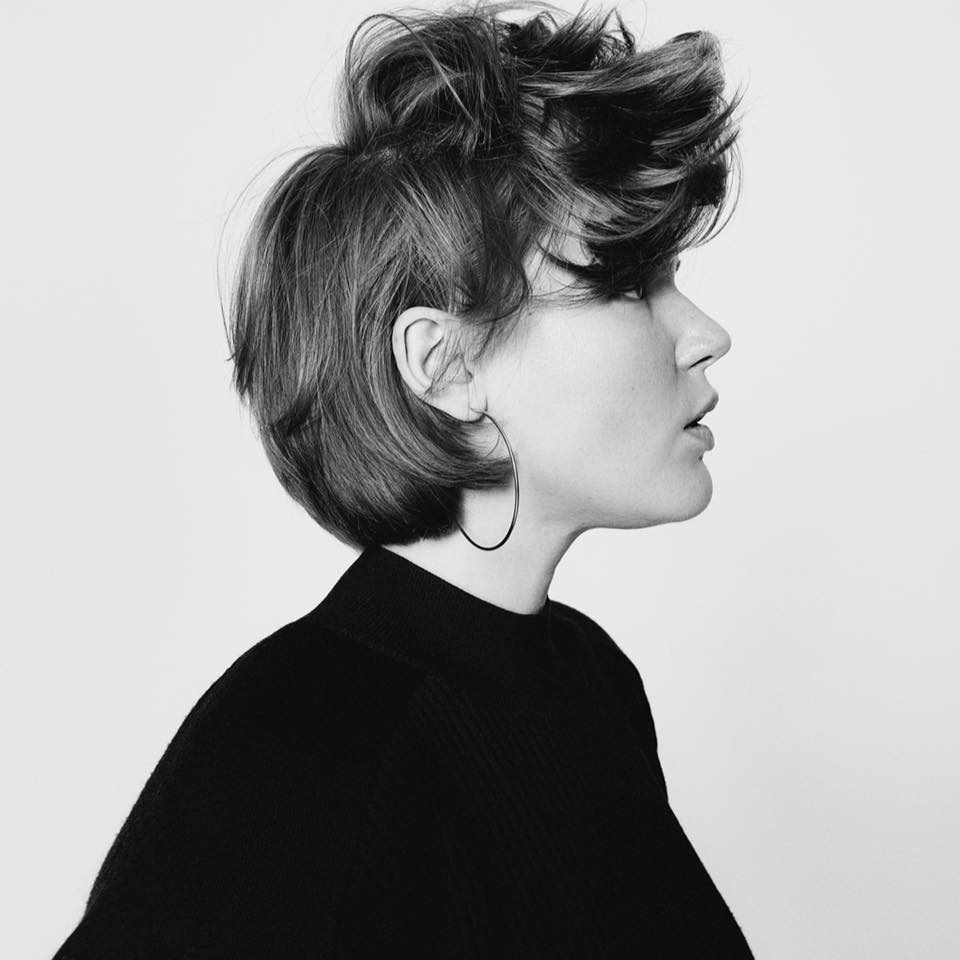 Q : How did you come to be photographer?
DM : I was not allowed to use any technical equipment in my childhood, and that made me try everything. I was touching cameras, pagers, computers, and all sorts of these things. The first time I've worked with a camera was about 15 years ago; back then, I took some pictures of a family celebration. Afterwards, I was using the camera all the time. I was photographing flowers, hands, insects, everything that came into my view. Later on, I started photographing my friends; we were experimenting a lot. We were making up stories and trying to visually present them. I, actually, scold myself for that because we made really psychedelic stories. Still, I was very attracted to experimenting with digital equipment.
Q : Can you tell me about your fashion photography blog?
DM : I'm blogging on a Russian media platform – Telegram. I write short versions of my researches I've been working on for the last 5 years. I started to do researches during my studies at the university. When I graduated, I decided to continue my activity and started writing a blog. I've been writing notes, analyses, and commentaries. When Telegram emerged, I started writing there without any intention to promote it. Eventually, it has become my hobby. To be honest, I was surprised to have so many followers. I use academic language in my blog because of the strict lecturers I had at the university. Moreover, this is my professional activity, and I am a graduate specialist. I can say that I'm not the one looking for the information, but it's vice versa. This field is big thus I can analyze lots of pictures, phenomena, events. I can't memorize everything, so I need to write the information somewhere.
As sources for my blog, I use popular websites dedicated to fashion photography, like Bof or models.com. Sometimes, when I have free time, I can think of some phenomena or analyze a photo.
" 15 years ago, I took some pictures of a family celebration. Afterwards, I was using the cam- era all the time."

Diana Malinowska
Q : You are planning to create a podcast on fashion photography. What are you going to talk about? What will be the format of it, and who are your future listeners?
DM : It's going to be a continuation of the blog, I need to talk as my writing is quite formal. I also believe in the importance of the intonation and emotions that our voice entails. This is especially necessary these days; I read lectures in Warsaw and in Belarus, but my podcasts will have another format. I'll share my thoughts on a given topic additionally, I'm thinking of inviting various guests. Professionals, like a fashion stylist, and non-professionals, like my mother. She's a doctor, so talking about her vision of fashion photography would be curious, it will be a kind of philosophical conversation that I find delightful. For this, I'll definitely have to work on good production and that'll take a lot of time. For now, I am working on three big projects, so I'll work on them during vacations.
Q: Can you tell us about the advertising agency you will be setting up in Warsaw?
Actually, it's more of a production agency. I've met with my friend to drink a bit of wine, and our meet- ing ended up with a business plan for the agency. We have a similar mindset and vision, so we're a good team. I always wanted to have a colleague who will be responsible for communication, management, and production. I want to contact clients myself, and work on planning and strategizing, not more. My сo-founder is more practical than me, she's communicative and she knows how to find financial aid, clients, time. Dividing duties makes work easier. I want to find people with the same ideas, I always wanted to manage my own team. It's not hard for me, as I have a particular perspective, and I know how to explain it to others. For now, we want to expand our client list to Western Europe.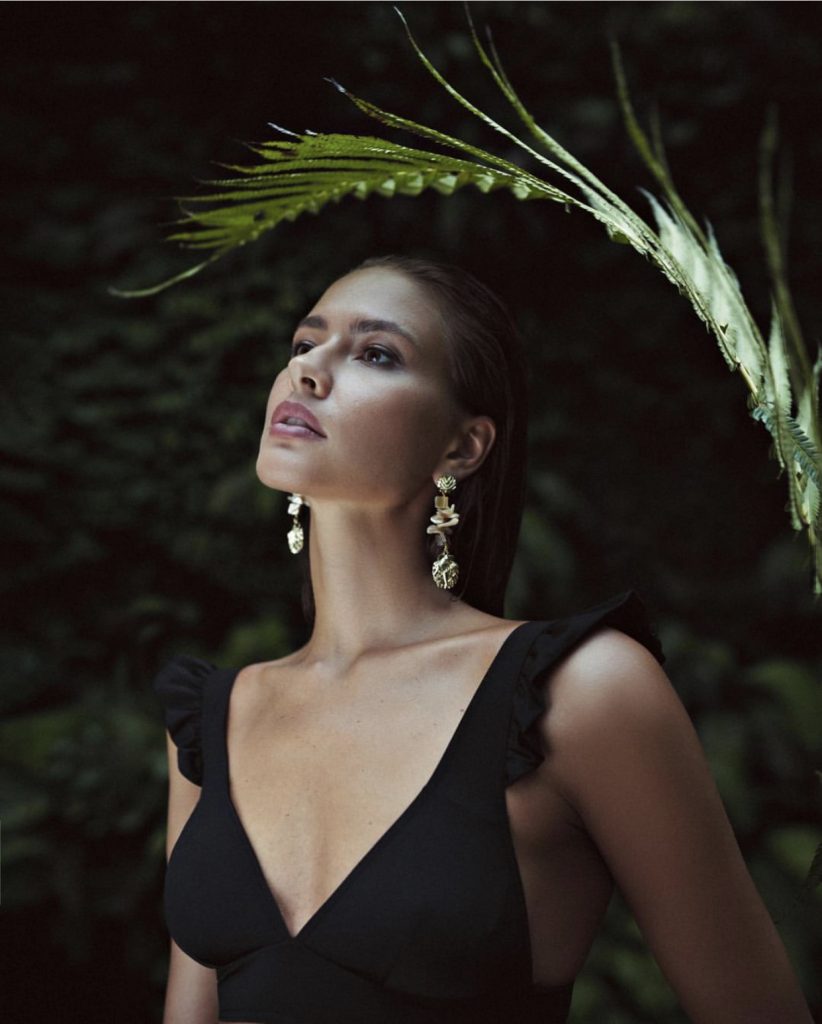 Q: How would you say that photography has helped you in the advertising world?
Photography helps me with everything, and everything helps me with photography. Photographers are philosophers, they are people who absorb, transform, represent what they feel. I studied advertisement at the university and it helps me with the production agency.
As a photographer, I pay attention to the light, composition, and the correct angle. But, as a marketer, I understand how visual language is developing. I know how to present it, how it works in society, its psy- chology. I've learned it in my previous jobs and at university.
Diana on photography

Q: What makes a good photographer? Are there any special qualities you feel you need to have?
One of my educators, who substituted my grandfather at some point, said that a good photographer is someone who can shoot everything. It doesn't matter what genre you shoot in, and what equipment you use. A professional has good seeing and feeling.
Another educator, who is a photographer and a journalist, taught me to be a good communicator. It is especially crucial for those who specialize in photojournalism and fashion photography.
In my view, anyone can become a good photographer. What unites photographers is a good sense of light. A photograph is a drawing made of light. A talented photographer understands light, its composi- tion, and what it visually draws. And, he knows how to build connections.
"Fashion is a strong force in changing culture. Apart from selling objects: clothes, accessories, shoes, it sells ideas: youthfulness, femininity, masculinity…"

Diana Malinowska
Q: You've mentioned fashion photography. How would you define it?
I've spent five years studying this question. I've been doing researches in visual, cultural, and advertise- ment fields. To be more precise, I follow the development, events, and historical contexts within fashion photography. It's a complicated topic. The world is rapidly developing. A lot of things have been happening in the last few years, so it's hard to give an exact answer.
Fashion photography covers cultural, political, and societal transformations at a specific time. Fashion is not only about clothes and accessories. It also involves cultural phenomena. Fashion photographers capture, transfer, and tell a story using visual language.
In a global sense, fashion photography is the only genre that comprises all technical and aesthetical fea- tures of a photo. Fashion is a strong force in changing culture. Apart from selling objects: clothes, acces- sories, shoes, it sells ideas: youthfulness, femininity, masculinity…
I'd add one more crucial thing. Fashion photography differentiates from country to country. I do analy- sis, conduct lectures, and communicate with my colleagues on this topic. It's a never-ending sphere that changes its shape by using diverse techniques. For instance, photojournalism is a specific sphere that has its "rules of the game". The same goes for a wedding or fashion photography. Fashion is everywhere, especially in a commodified society. Any photo can be fashionable, as such. Let's have a look at the picture of a naked woman advertising bags, like in the famous Louis Vuitton ad. Is it about fashion or journalism? It's a complex question.
Q: Yes, indeed. What are the challenges in the development of this sphere?
To be honest, I don't see any challenges except the pandemic. It's hard to organize shootings. Conduct- ing online shootings might be a solution, but I find it banal. Neither photographers nor models feel satis- fied with it. I'd add that there is a common problem which includes any business, not only photography. It is an inability to communicate properly, online and offline.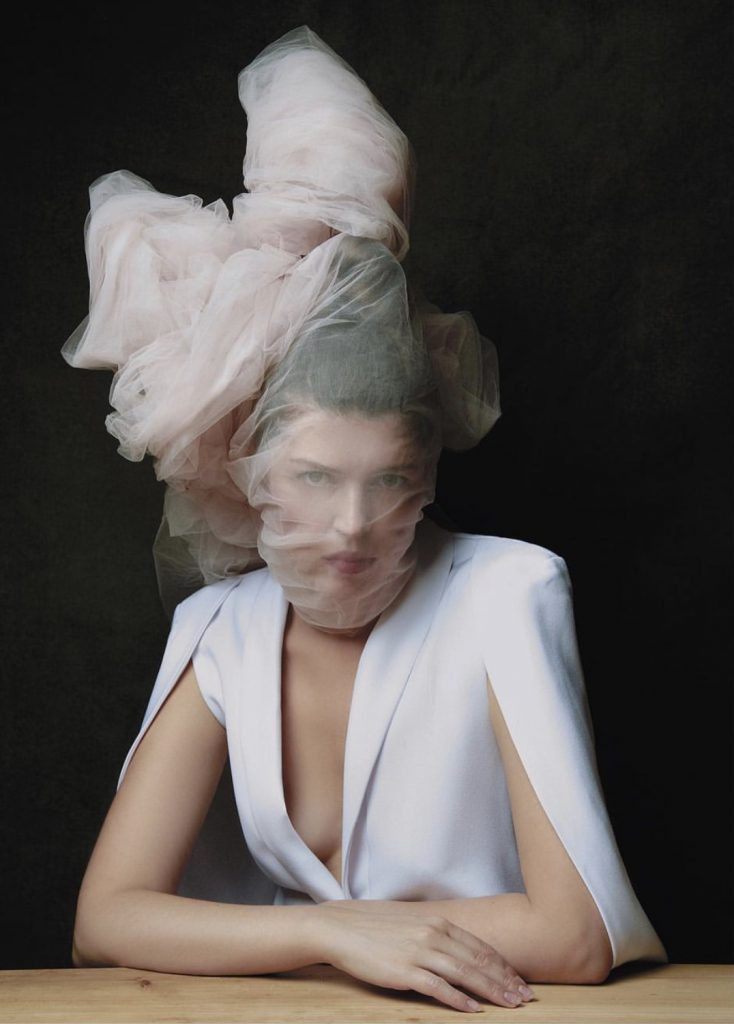 Q: Communication seems to be a serious issue. By the way, do you think an amateur can be a good photographer?
This is my favorite question. Definitely yes. I've been following amateurs from different regions. Most of them have recently bought a camera. I adore those who live in provinces! They have a completely different vision of the world which I find compelling.
Photography is a sphere where people share their ideas, knowledge, feelings. When you look at their photos, you can see pure beauty without any technical processing. They don't know what is photoshop, exposure, or other complicated words. I admire them, as they don't seek methods to earn money, they simply like taking photos. I like observing and analyzing their works even more than professionals'. It's not always good, as I'm a researcher, and I need to know the changes that are happening in this sphere. But, I definitely support amateurs, photography, from my perspective, is not about fooling around.
Currently, there are no rules on how to make good photographs, and any beginner can take part in any project. For instance, JW Andersen organized a competition for amateur photographers for their cam- paign, a while ago. Nowadays, brands are looking for something authentic, unique, original. Amateur photographers have fresh, and new visions.
Q: Do you have any life credo that you can leave us with?
Yes, I have: it's discovery, development, satisfaction. Self-development, and discoveries in the world matter to me. I like becoming better and gaining knowledge. It's also important to feel pleasure from what I'm doing. Thus, these three components are my pillars in everyday life.
After the conversation with Diana, I felt so empowered and inspired. Her sincere dedication to her profession made me think of my own attitude and priorities to what I do. Diana has been doing photography for 15 years and what impressed me is her desire to still learn and develop her craft. She is always questioning herself and always in an active mindset of what is next for her skills. I hope that as you have read this interview you have felt that also.
See you next time I sit with a dope woman, doing dope things.