Freelancing is something I've become accustomed to – I'm a freelance casting director, freelance mother agent, and freelance writer. The ins and outs of the industry have been interesting to observe and absorb, and at Woman to Woman we thought it would be useful to share more stories and experiences around freelancing. This will, therefore, be the first of a series regarding freelancing in the creative industry. So, if this particular piece does not resonate with your career – fear not – more are on the way!
More and more young people are wanting to be more in control of their careers, and discussions like these are imperative to the development and improvement of the creative industry. I've found that balancing self-published work and pitching stories to mainstream platforms has given me this constant tug of war around wanting to be independent but also wanting to be accepted by these major industry players. From my experience of discussing this with fellow creatives, it is clear that this isn't an isolated feeling, but rather one that is deep rooted within freelancers who, subsequently, are on the outside watching inwards on huge conglomerate companies. Stability, inclusivity, and a creator's feeling of importance is questioned and, perhaps, lost amidst the journey. Major companies maintain a consistent desire to chase and seek young, fresh talent but, once they've obtained what they want, it's almost an echo in the tunnel for freelancers to get any notion of stable work. The freelance realm, as a whole, is competitive and unruly, and the above tug of war is just one of the many journeys a lot of us will go on. It pushes us to question our worth, our stance in the industry, and our futures. It further makes me wonder, if we produce our own work and self-publish, and if there's no world-renowned company title above it, does this diminish its value?
While the path of freelancing never guaranteed stability or a set routine, I find the question that looms over my head frequently is why there is such a strong need to be accepted by one major industry? Granted, a simple answer would be that it provides publicity, a major platform to share your voice on, and progression in your craft. However, I find that the answer lies much deeper than that. Many of us crave the acceptance and validation a platform provides, or a publication whose plans are typically tokenistic, opportunistic, and keep its circle incredibly tight and exclusive. It's the feeling of 'I've finally been accepted', or that in fact the feat of being acknowledged, in itself, is extraordinary; almost akin to a high. It is, indeed, similar to that of a rollercoaster, where the highs are present and foreseeable, but the ride is never consistent.
Introducing Daniella D'Aiuto
I discussed this concept further with art director, model, and multidisciplinary artist Daniella D'Aiuto. Daniella has worked in the fashion industry for roughly 3.5 years now, modelling for Adidas, Nike x Nii Agency, Last Magazine, walking for a plethora of shows during Fashion Week, and gracing the cover of Parisian magazine: Double. Within an industry so motivated on keeping teams familiar and closed off, she is setting foot on a new path of creating her own table in the realm of freelance art direction. Daniella explains that, upon receiving her university degree, this was the least of her looming worries. "It's the job hunt after finally waving goodbye to university doors. I've lost count of the amount of creative applications I have made trying to secure myself a job within the creative field. Feeling despondent and hopeless, I decided to make the leap and go freelance in the world of art direction and casting."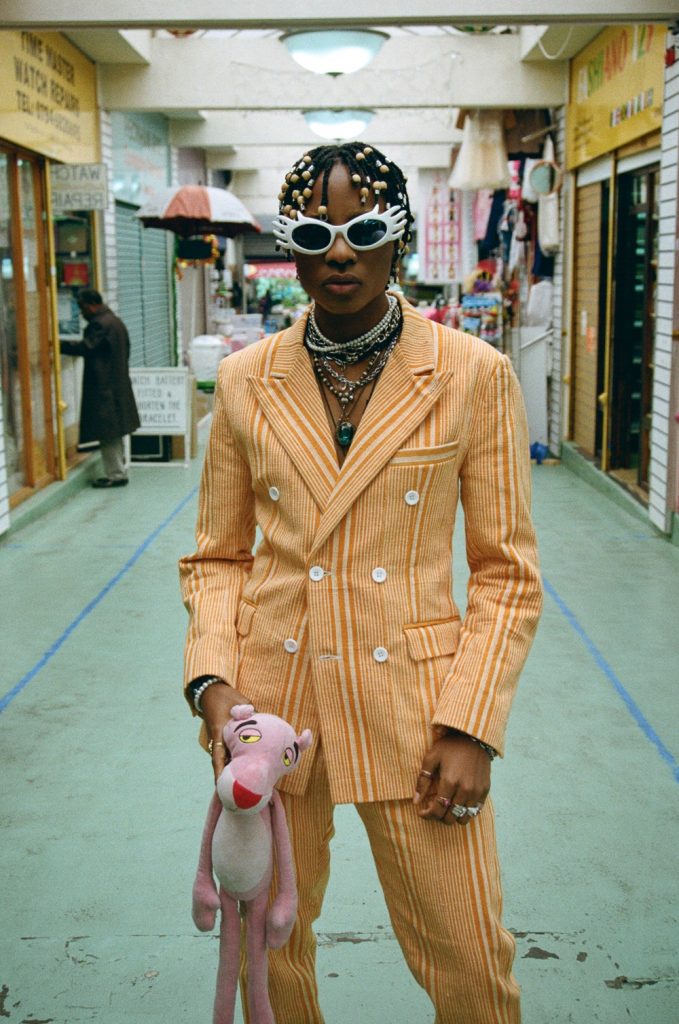 While many of Daniella's peers and industry colleagues know her for her modelling work in the last three or so years, going freelance in the creative industry was really the plunge she was eager to take. "Immersing myself in the fashion industry, as a model, was an exciting and liberating feeling at first; to be able to showcase my personality on set, to push myself through levels I did not think I would be able to exceed, to walk shows, to travel – it was and still is a great experience.' However she was keen to clue me in on the other side of modelling and freelancing that most brush under the carpet. "The amount of hard work and dedication that needs to be put into freelancing is much more than anyone thinks. To be your own boss, to network, to find yourself in an industry can be exhausting, yet rewarding when you realise your vision is getting the gratitude it deserves." We all most likely have felt insecure around our work and 'big' clients, but Daniella explains the vital component of standing up for yourself and believing in your work. "Recently, I have been much more confident when liaising with clients and pitching my ideas [and] mood boards to brands and magazines. [This is predominantly because] I have learnt to believe in myself more, believe in my creativity, to know that I am just as good as those who work in […] big companies."
It goes without saying that something Daniella possesses, and uses greatly, is the drive to motivate herself in an industry that so strongly sets out to tear young creatives down, or use them once and never again. As someone who has worked with Daniella before, I can attest to her drive. The modelling, fashion, and creative industry are strongly some of the biggest industries that obsessively seek to obtain fresh talent, en mass, before disposing of them quickly after. It definitely takes a toll on one's mental and physical health. Many freelancers toy with the idea of their worth and, though much of it comes from external factors, the way the industry works at an extremely fast-paced rate and, with an attitude that everything is disposable, it contributes to it all. We discuss fast fashion so often but rarely discuss the high turnover and poor treatment freelancers, and creatives in general, receive in the industry.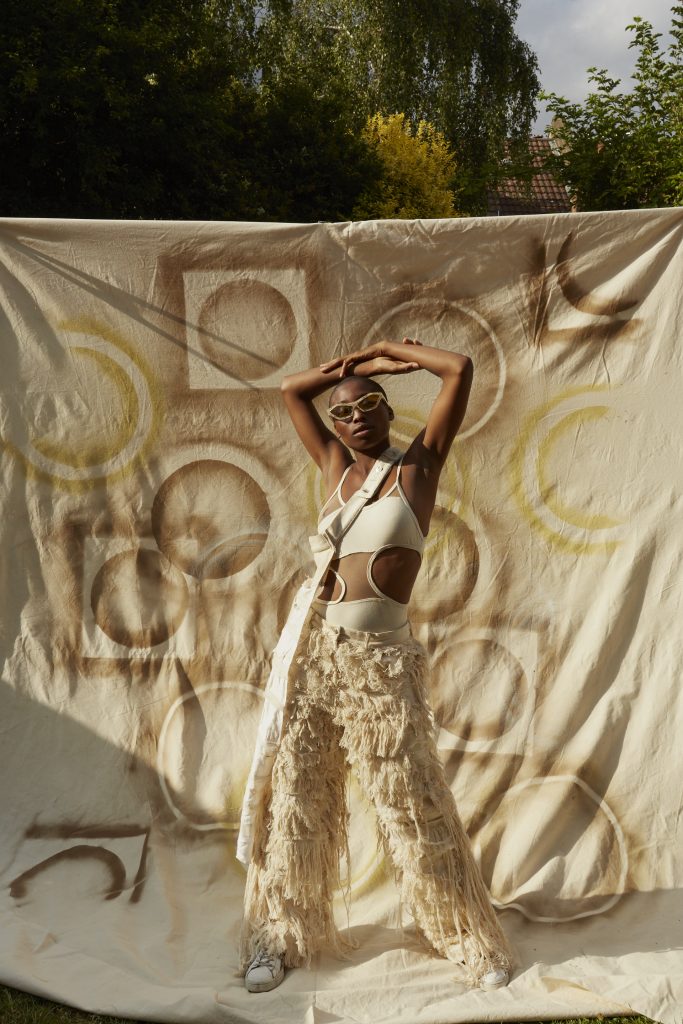 Additionally, I've found that many freelancers fear adding late fees on overdue invoices. The reason for this stems primarily from the fear of being black listed from that company. Why is it that we have to subvert ourselves to this level of appeasing a client, even at their fault of failing to pay an invoice on time? It's subsequently a balancing act of, both, being treated with respect and having to stick up for yourself. This empowerment we must embody may give way to feelings of guilt and dread, of not getting work from that company anymore due to appearing "dramatic" or "angry", and attaching late fees where due.
As freelancers, the question & debate of our worth is never far from our psyche. The overdue invoices, chasing pitches, chasing feedback, getting options dropped last minute, all pertain to most creatives in the industry but even more so with freelancers. Should it be a question of our worth or rather a question in how these huge industry players treat freelancers?
Daniella has provided, below, some valuable insights into freelancing, lessons learnt, advice to be given, and how to deal with the hardships along the way:
Within the creative industry, freelancing is one of the hardest yet rewarding elements. Working for yourself is always a plus for the majority but hardships, such as sourcing clients and building a rapport with brands and collaborators, can definitely add pressure. The financial aspect of freelancing can also be hard; deciding which rates best reflect your work is one I found particularly challenging.
Always ask questions and make sure you understand the brief or what is being asked of you.
It's important to stand up for yourself as a freelancer, to have confidence when pitching your ideas and talking to clients.
When working with a big team, sometimes mistakes can happen and, so, it is vital to keep a log of what was said. I personally like to have all business interactions written to myself in an email just so I'm aware of what has been discussed should I need access to the information at a later date.
Assisting is an important part when starting out as a freelancer, but I would say "try not to get stuck in the assisting role". Push yourself, believe in your projects – that way you can build a roster of client jobs in your portfolio alongside your own work. Versatility is key!
The best way to move on from work-related rejection is to not take it personally. There will always be one person out there who gives you a chance, and it's better to work with those that believe in your work as much as you do.
Daniella concludes, "finally – a quick note to all my freelancers! The building of one's self esteem, in knowing your work is good, takes time. At first, starting out, you'll have those moments of self doubt, but just because work is not coming through all the time does not mean that your work is not good. It's just how it is! So do not get discouraged."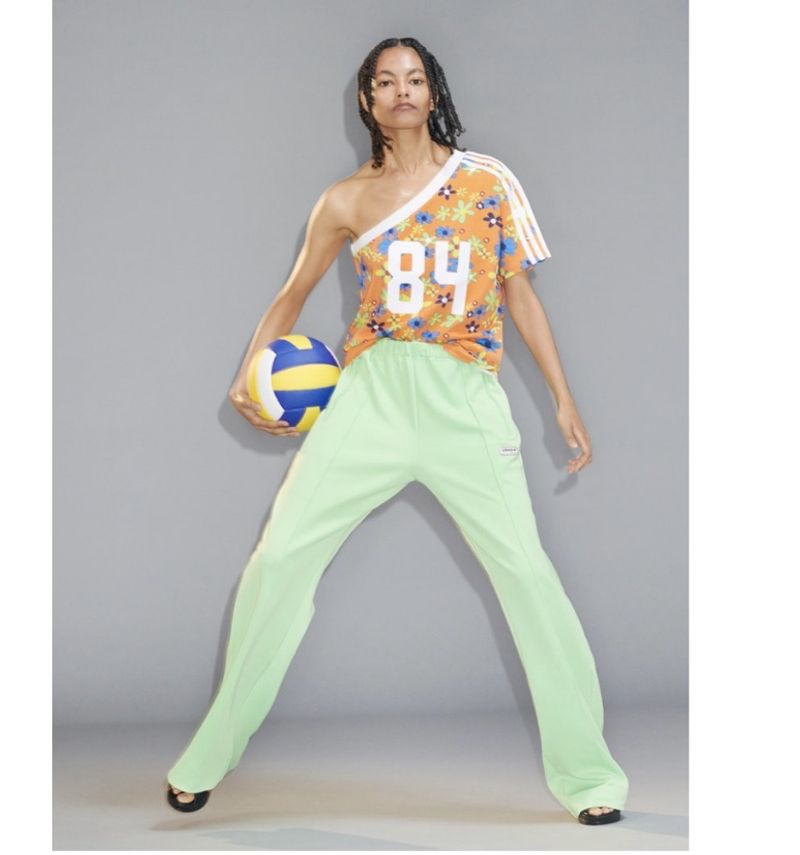 Images directed by Daniella.
Images 1 & 3 by Ryan Rivers for ReformtheFunk – directed by Daniella
Image 2 by Wavy the Creator – directed by Daniella
Image 4 by Johnny Dufort – portrait of Daniella

Daniella is always looking to collaborate and network with fellow creatives, feel free to follow her at the below links:
@d___anni _ OR @danielladaiuto.