The growth of the natural hair community has been amazing, over the last few years we have seen a rise in the way that black women choose to treat their natural mane. Although the spike has been evident there are still some beliefs that can be damaging and make people uncomfortable.
So let's really discuss 'natural hair'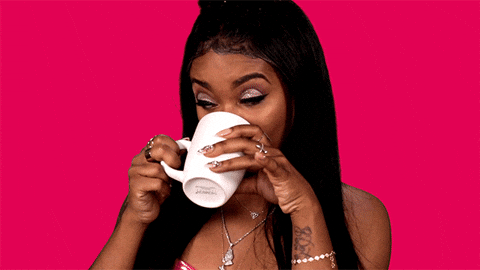 1. 'Good hair'
Repeat after me. There is no such thing as 'good hair'. Say it as many times as you need to until it no longer exists to you. The concept of 'good hair' is something we know we should not believe yet it has become so ingrained into society that it can be difficult to forget it all together. Texturism, is still a big issue, especially within the black community, with the belief that women who have longer, loosely curled hair have 'good hair', whilst those who do not fall into that category have hair that is 'undesirable'. Words like 'nappy' and 'tough' were commonly used in association with black people whose hair was more tightly coiled. Texturism can be linked back to slavery where slaves who were visibly mixed race, would typically receive slightly better treatment than slaves who were black. Dividing people by their skin tone (colourism) already created a hierarchy but dividing them by hair texture too just widened that gap. The media has also played a role in fuelling this, especially when trying to be 'inclusive' in hair adverts; frequently having a lighter skinned woman with loosely curled hair as some form of representation for black women. Blue Ivy was constantly compared to North West, especially when it came to her hair, and the focus only died down when people noticed that her hair was growing longer. There is no specific hair length, texture or thickness that should become a 'blueprint' for what women with natural hair should follow. Hair goals or desires are subjective and should stay that way.
2. 'You don't like your hair if…'
Following on from the concept of 'good hair', there is a big push to dismantle it, and encouragement for women to embrace their hair in its natural state. Due to internalising the belief that one hair type is the most desirable, the reaction from many women and men was to resort to methods of relaxing, straightening and texturizing hair to achieve this look. Although some people have moved passed this, others still believe that anyone who does not wear their hair in its natural state 24/7 have these beliefs. Some people like to switch up their hairstyles to match their looks. For some, styling their hair in certain ways can be more convenient for periods of time. Just because someone enjoys straightening their hair, or wearing a wig, it does not mean they do not love what is underneath.
3. Damage warriors
Ok let's talk about this. The people who are the first to scream 'damage' the minute you pick up a straightener, book a hair colour appointment or *trigger warning for professional hairstylists* buy a box of hair dye. Yes, all these things can alter the structure of your hair and can possibly cause permanent damage if not done properly or in moderation, but people should be allowed to enjoy and experiment, and many are aware of the risks. Luckily many of us have the privilege of hair professionals to run to if anything goes wrong.
4. Your hair is your identity
It is without a doubt that natural hair is a large part of black history and culture. However, it does not hold the same value for everyone in terms of their identity. Some people have a deep connection with their hair and the journey they have been on. Others do not. Similarly to texturism, the desire and goal of black woman having to grow long hair is still very prevalent. Again there is no one length, or texture or hair density that is the 'goal'. Although one persons natural hair may be a large part of their identity, it may not be the same for another, and policing or reacting negatively to what someone else decides to do with their hair is unnecessary. Don't worry, someone cutting or dying their hair will not have any effect on yours.
5. 'I can touch your hair because…'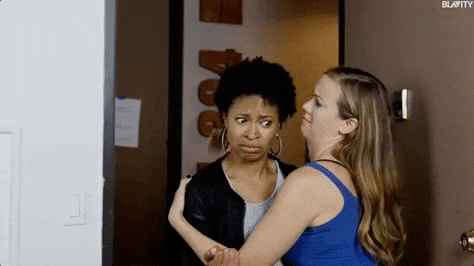 No. If you do not want anyone touching your hair then its not happening. Even if they are black. Even if you are related to them. Even if they have natural hair. If it took you half an hour and a bunch of bobby pins to keep your hair in place (trust me I've been there), and you do not want anyone having their hands in your hair, then make it clear. There is no free pass on who can or cannot touch your hair when you do not want them to.
6. Having your hair 'done'
'So…are you going to do something with your hair?' can be one of the most frustrating questions, especially if you have done 'something'. When people ask about having your hair 'done' it usually falls into having something more uniformed. It is not by force to do your edges everyday, or wear a slick bun. Sometimes just let natural hair be natural.
Long story short, do what you want with your hair. Everybody's hair goals are subjective, so policing others on how they care for their hair is unnecessary. Support people, share information and tips, but give others the space to understand and experiment with what they want for themselves.
Resources you may like:
Self made: Inspired by the life of Madam CJ Walker (2020)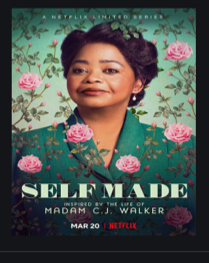 Nappily Ever After (2018)