In my latest article, I spoke about the male gaze in female cinematography: the concept that, when men direct a movie, each scene, behaviour and facial expression goes through the male prism. The issue of the 'white gaze' follows the same principle, where a white director tells a story – shot and marketed for a white spectator – through the lens of his white privilege. I'm not teaching you anything: There's a huge lack of representation in Hollywood when it comes to black directors. According to a McKinsey study, less than 6 percent of the writers, directors, and producers of US-produced films are black. To rectify this, the cinema industry could simply create more opportunities for them, but, of course, they wind up creating further issues – directly contributing to racism – by letting white people direct these movies.

Casting issues are one of the main problems when it comes to the white gaze. Firstly, white directors tend to give black actors the same kinds of stereotypical roles. In the 20th Century, they were confined to roles as maids, housekeepers, outlaws, criminals or suburban scum – let us not forget The Beulah Show, released in the fifties. When it comes to creating black content, studios cannot seem to put aside their stereotypes. An anonymous creative executive explains to the New York Times that studios are looking for 'Wakanda or poverty, with no in-between', and an anonymous black actor added, "I have to take stereotypical works, because that's what's out there, but then when I take those roles, they say that's all I am capable of."
Secondly, when black actors succeed in being in the spotlight, white characters are still predominantly the superheroes of the movie. We can see this through movies such as The Help and Greenbook, where Emma Stone and Viggo Mortensen are portrayed as the white saviours. Finally, the white gaze strikes, even when the story, itself, is about a black character. In Nina, the white director, Cynthia Mort, chose the mixed-race actress Zoé Saldana to embody the black singer Nina Simone. To play the role, Zoé had to wear a prosthesis, in order to accentuate her nose, a wig, as she could not naturally emulate a black woman's hair and, above all, had to darken her skin with make-up (evoking cruel and cringeworthy tones of 'blackface'), for which she has since apologised.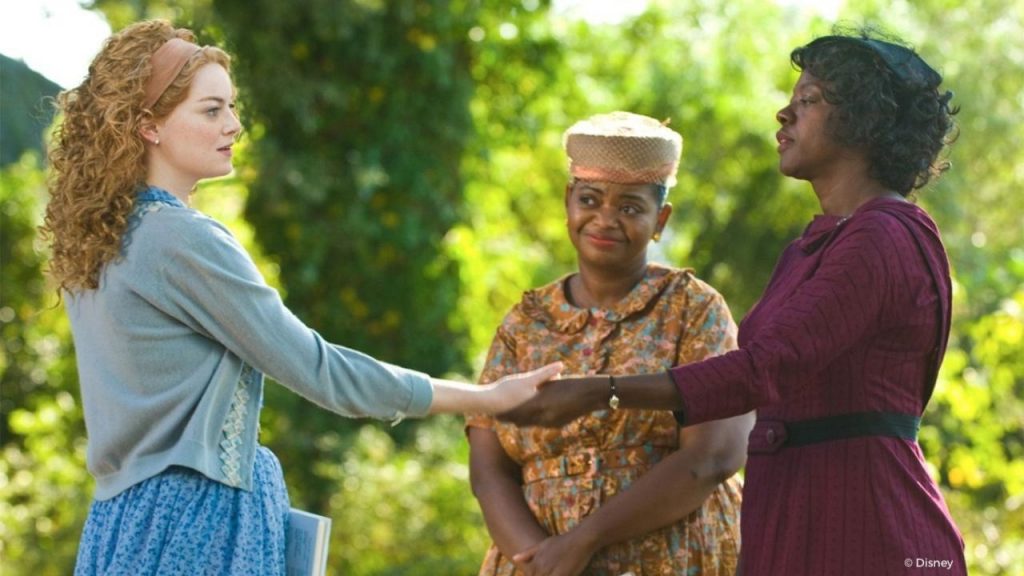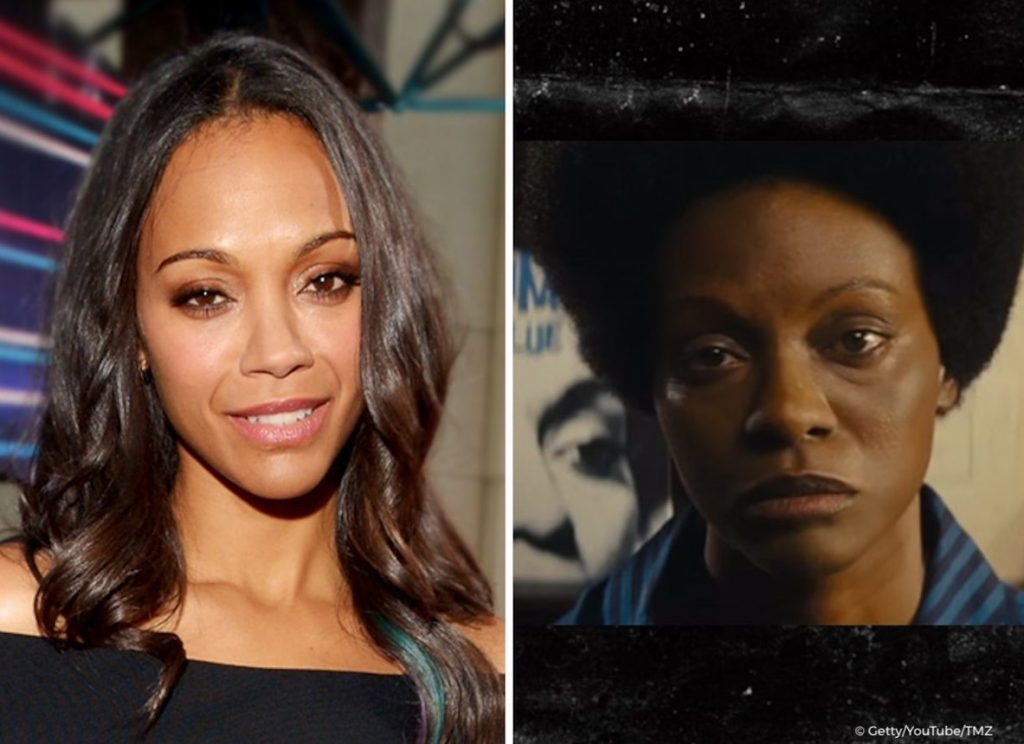 "I should have never played Nina. I'm so sorry. I know better today and I'm never going to do that again. She's one of our giants and someone else should step up. Somebody else should tell her story."

– Zoé Saldana 
The white gaze deconstructs black stories: They lose their authenticity because directors don't know, and sometimes don't try, to fully understand the whole cultural background behind a story. This leaves two options: you mobilise all the resources at your disposal to understand it perfectly, or you let the ones who claim they do 'know' into the directorial seat. Unfortunately, in most production teams, white movie producers ask for 'a big-name' writer on the project and, unfortunately, the big-name writers are mainly white. Therefore, they subconsciously sabotage black stories by passing it through a white prism – unknowing in their assumption that the movie will been observed by white spectators. This is ingrained.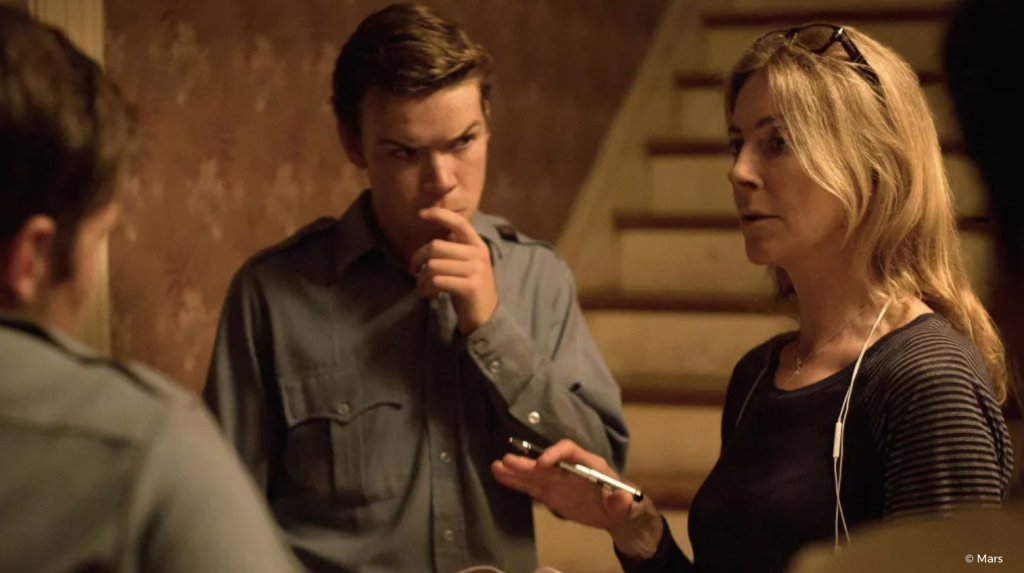 The movie Detroit, directed by Kathryn Bigelow, treats black pain as if it were torture porn, so much so that some are calling it the most irresponsible and dangerous movie of the year. Speaking on behalf of the black community, the media company Afropunk reminds us of the white gaze issue with a powerful statement: "we need more movies that do not centre the people who made us endure these hardships in the first place." 
Black writers, for the most part, still struggle to obtain the opportunity to write their stories. The movie 12 Years a Slave is a rare exception, as it addresses slavery, depicting violent and painful scenes; by being directed by Steve McQueen, the representations are fair and accurate. The art expert, John Duke Kisch, explains to The Guardian that, "if that film had been put in the hands of an American, they would have butchered that story."
Caricatures are also responsible for the destruction of black stories. If you remember the movie Greenbook, aforementioned in this article, you will recall the scene where Viggo Mortensen teaches Mahershala Ali what fried chicken is and how to eat it. My eyes rolled automatically. The poignant story of unjust racism is completely discredited.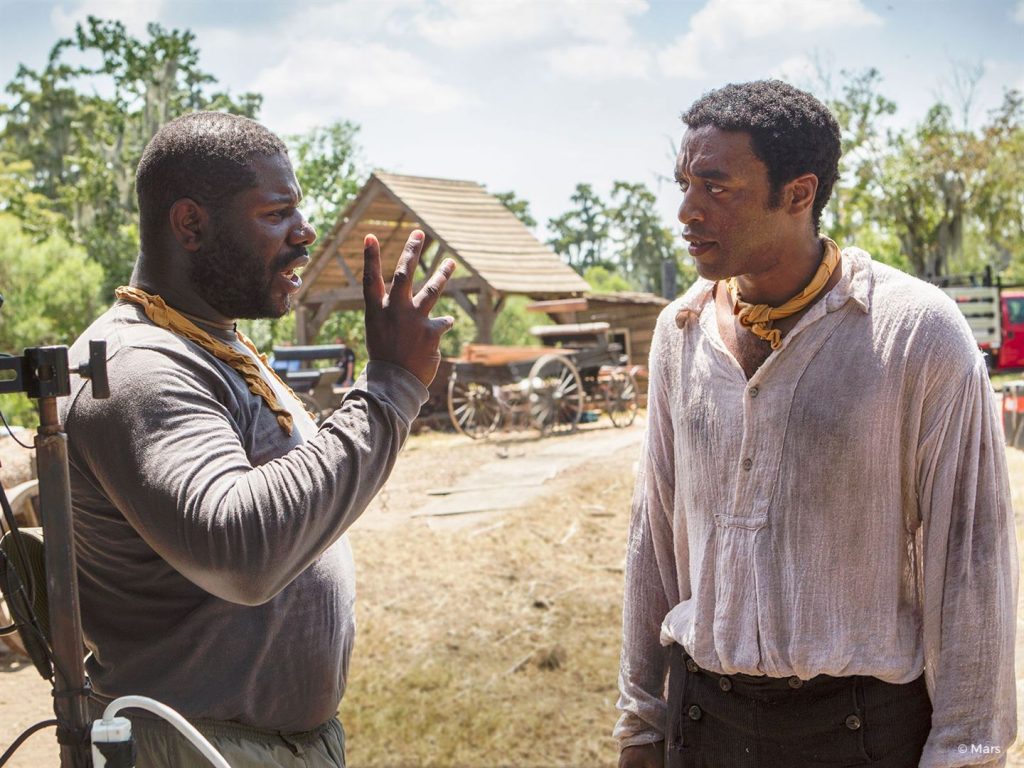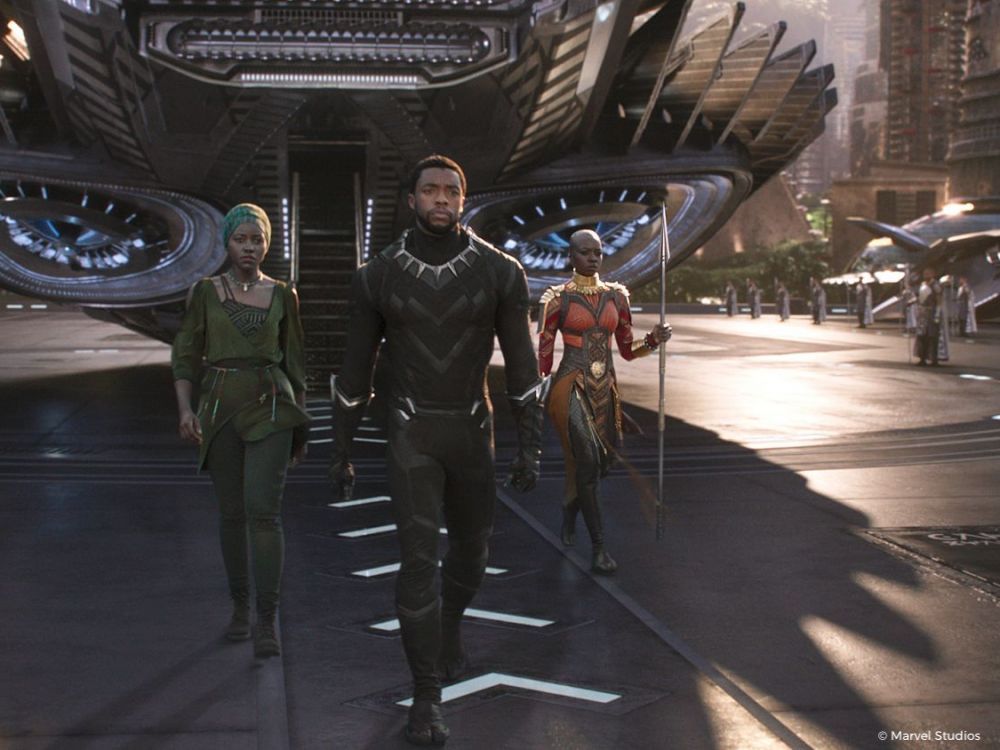 Ultimately, this lack of representation can stem back to a lack of knowledge and equipment when it comes to technical features. For example, because white talent is treated as the norm, some directors are using the same lighting for black actors. White director, Trey Edward Shults, faced backlash with his movie 'Waves', because his black actors were poorly lit. He failed at the most basic level of filming his subjects appropriately. Here, again, a black director may have more adequately captured these black actors on camera. As we know, adding more lighting is an extra expense, just as hair and make-up would be, and studios are reluctant to pay for it.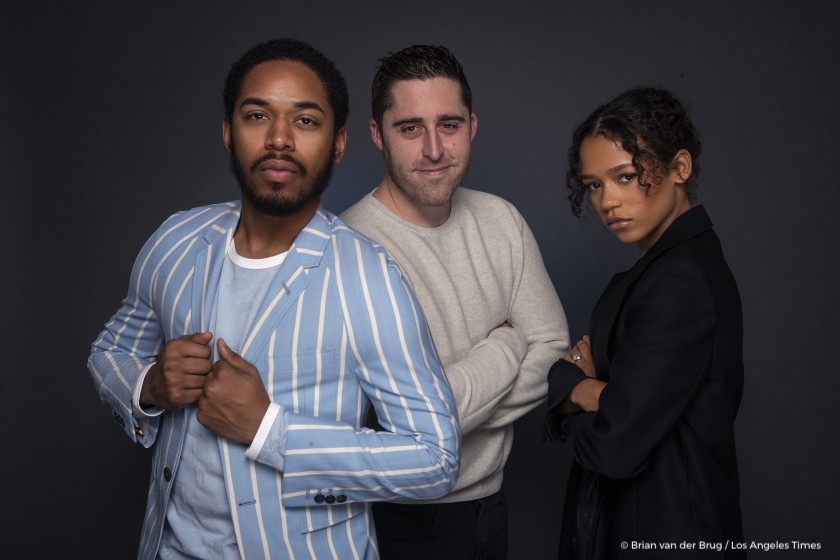 "African American cinema is a metaphor for black experience because it is a history of the struggle for inclusion."


– Mia Mask, film professor and author of Contemporary Black American Cinema
Latent racism in the film industry contributes to this infernal loop. Stereotypes, lack of knowledge, racial bias and social barriers are forbidding black creators from telling a wide range of stories, including their own. Fortunately, we're more and more aware that the white gaze plays a clear role in shaping our ideas of race. Actor Kendrick Sampson succeeded in gathering more than 300 black creatives, such as Tessa Thompson, Sterling K. Brown, Common, Viola Davis, Tiffany Haddish, Issa Rae, Octavia Spencer and Kerry Washington to denounce Hollywood for "encouraging the epidemic of police violence and culture of anti-Blackness." The black actor Amber Riley created #unMUTEny; a movement to end black silence in the entertainment industry, hold power structures accountable for suppressing black experiences and confront microaggressions with courage. We can see that more and more black directors are trying to break these entertainments conventions – just as Justin Simien, Ava Du Vernay or Barry Jenkins. These individuals reject the preconceived idea that black cinema is a genre in itself, and inscribe their works as an integral part of cinema with a capital C. Finally!