Be small. Be quiet. Be accommodating. Stay in your lane.
These are some of the words women are told on a daily basis, and have been trained to believe since they were little girls at the dinner table. That table, though made up of ten chairs, only allows for two women to take a seat. International Women's Day is the one moment where women are not just allowed to, but are demanded to, take up as much space as possible. There are women we aspire to be, women that have shaped us, riled us, soothed us, shaken us and, ultimately, created us. There are thousands of women standing for radical change, shattering glass ceilings and using their resilience in order to fashion as many chairs as possible from what has been left available to them. Here are 15 that have personally inspired me:
.
Emilie Bellet – Founder of Vestpod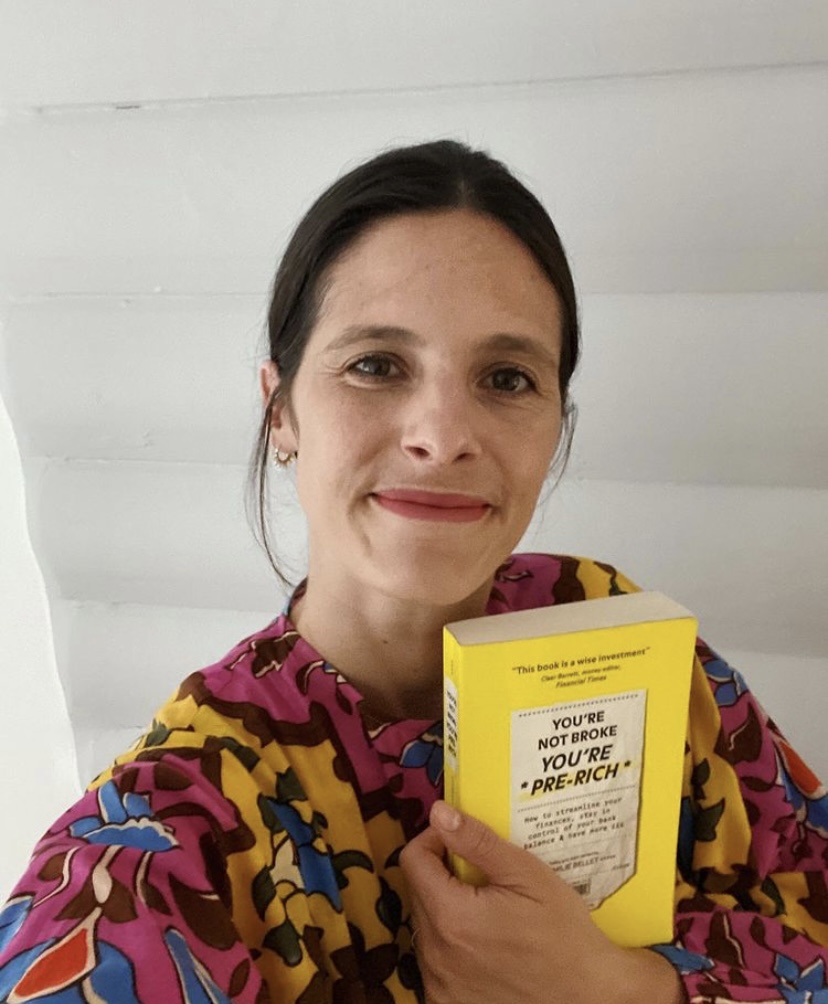 Author of You're Not Broke, You're Pre-Rich, Emilie Bellet was one of the only women in her team, during her early career at a private equity firm, and decided to utilise her knowledge to educate women financially, and to give people the tools to build confidence in what is usually a 'boy's club'. Money is another source of power that women aren't necessarily educated in managing from a young age and, therefore, are subject to a disadvantage as they journey into womanhood. Emilie Bellet's investment and savings tips ensure that, as we juggle the larger money burdens from our twenties and thirties, we do so with a sense of empowerment.
"You're not a trader, you're a long-term investor."
@vestpod
.
Michaela Coel – Writer and Producer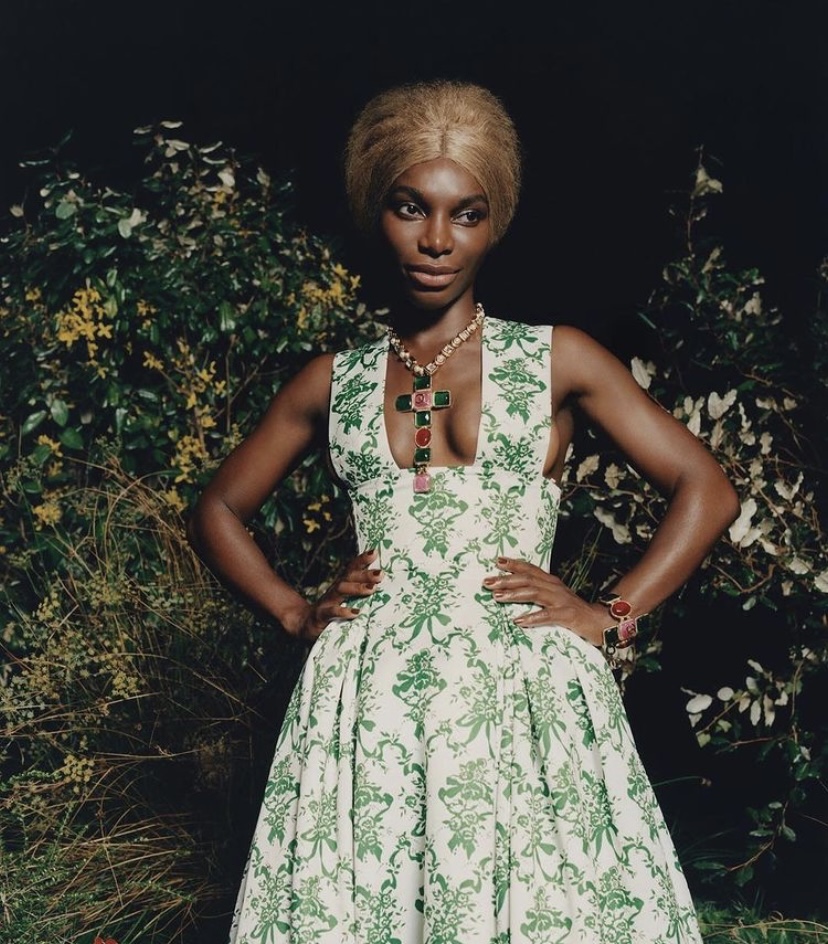 It's not often we see a truly spectacular screen play: written, produced, directed, and acted by one woman. Michaela, inspired by the harrowing events in her own life, wrote I May Destroy You to rectify the media's – either glamorised or undermined – perspective on sexual assault. Her mission is set to encourage black women to realise that they are the authors of their own destiny, and to find their identity amidst inequality which, as she puts it, "begins in the womb".
"You are beautiful; embrace it. You are intelligent; embrace it. You are powerful; embrace it."
@imaydestroyyou
.
Amika George – Founder of Free Periods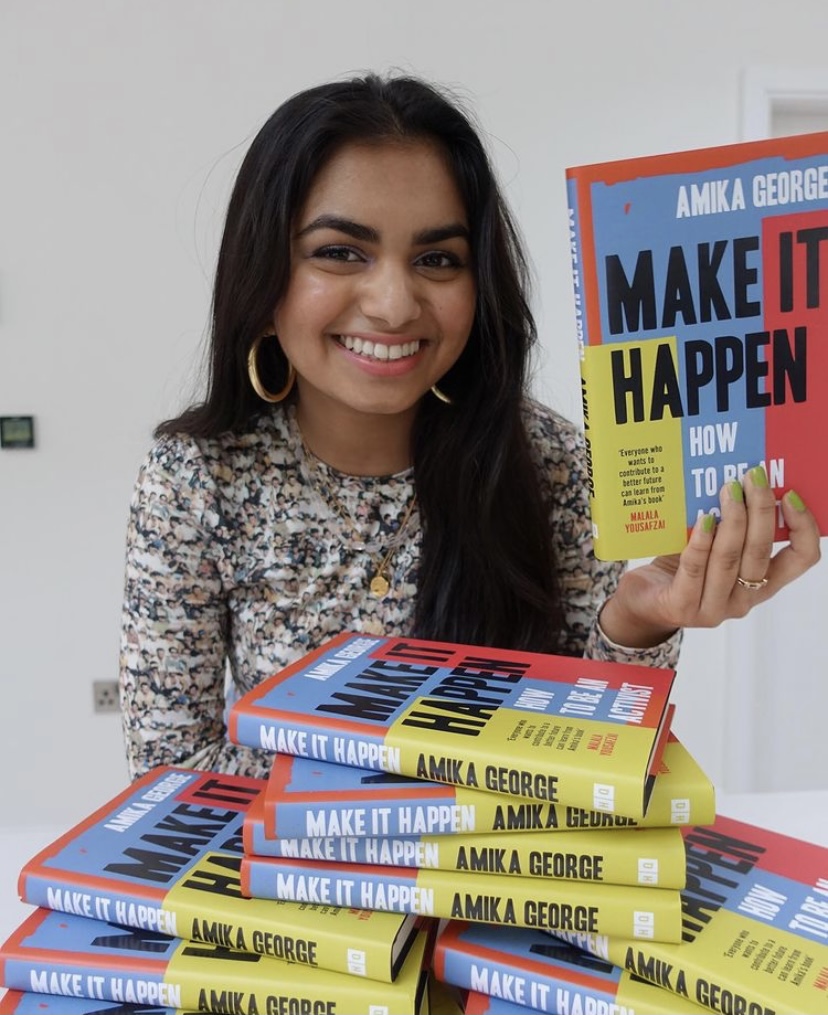 Author of the 2021 book Make It Happen, Amika was seeking to challenge period poverty before she was old enough to vote. Her work now stands as a guide to anyone wishing to become an activist or campaign for change. Her company Free Periods seeks to end period poverty in schools; her mission driven to disprove any young woman who fears not being taken seriously due to age or experience. Her act of organising a protest outside Downing Street during her exams highlights that – in fact – to be a woman is to be multifaceted and multitasking.
"It's fallen to young people to correct injustices."
@amikageorge
.
Jaz O'Hara – Founder of The Worldwide Tribe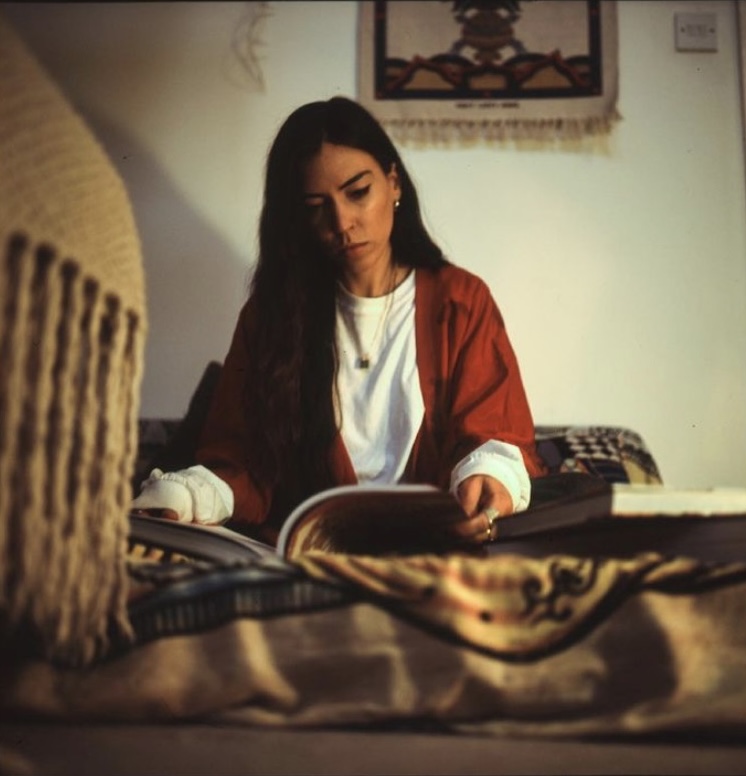 Driven by the intense love of her four foster brothers – and the injustice they have suffered as immigrants in the UK – Jaz quit her job in fashion, now traveling to refugee camps around the globe, offering help and listening to the stories of those suffering. Her brand, The Worldwide Tribe, works to share these unique stories of migration, and to give refugees a voice through film and her podcast. Known for her beautiful event at the Napier Barracks in Folkestone, Kent, where she and tens of others welcomed those incoming migrants – "I love you's" were shouted from both sides of the fence – this woman's capacity for inclusivity and love is something our world needs a lot more of.
"The humans behind the statistics and the headlines."
@theworldwidetribe
.
Alexandria Ocasio-Cortez – Congresswoman for District 14: Queens and The Bronx
Known for her slam dunks in the House of Congress, against any misogynistic politicians standing in the way of her agenda, AOC has inspired every woman that has ever wanted to alchemise her quick-witted comebacks into eloquent speeches. Her first address on the house floor broke records on C-SPANs Twitter, amassing 1.6 million views in just a few hours. Her speeches have either brought me to tears, or shakes of anger, and all have inspired me to stand in my personal worth. Famously going against the grain in terms of her fashion choices, AOC strives to achieve – despite appearing in the political sector as the youngest woman in American history to be elected to congress – a total air of relatability to all women.
"Are you all ready to make a ruckus?"
@aoc
.
Emily Clarkson – Body Positivity Influencer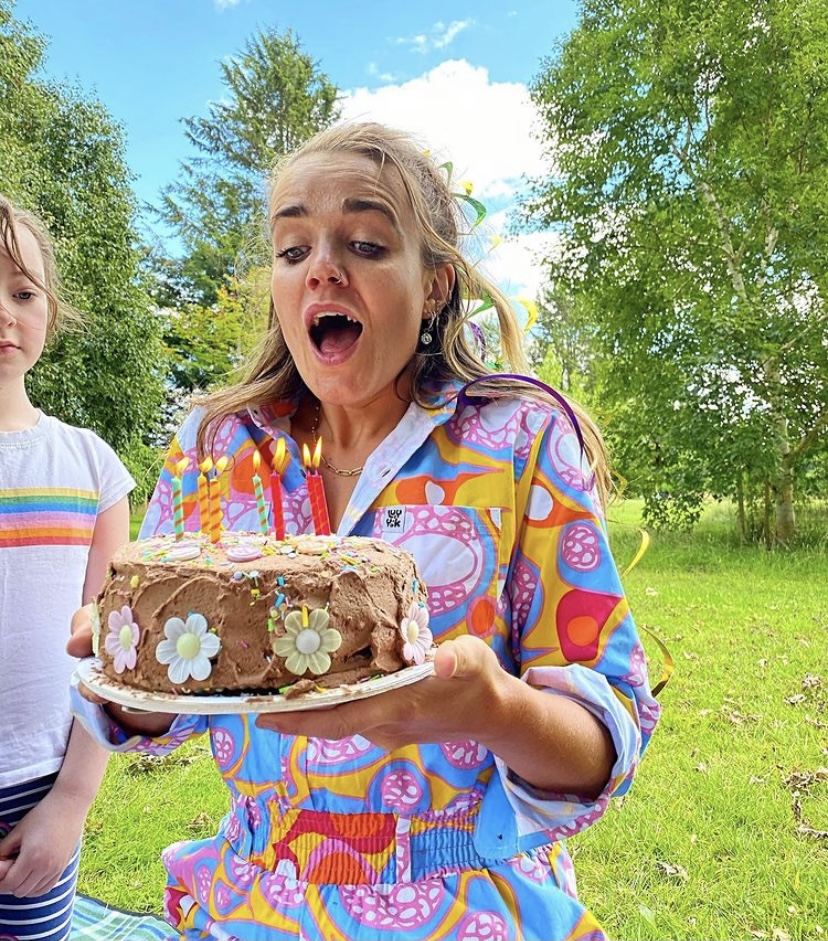 This woman has singlehandedly redefined the 'unflattering angle' and revolutionised a woman's worth – all through her Instagram platform. Her dedication to opening up the sticky conversations we'd be far too afraid to own ourselves, and to shatter 10 glass ceilings all before breakfast, makes her, by our standards, a woman to watch (at least three times a day). And, while I love to watch her defending those women being shamed in the media, it is her 'Tell Me Something Good' compilation videos that will have you in tears of joy – something that, during lockdown, has provided some much needed comfort to her followers.
"What other people think about you is none of your business".
@em_clarkson
.
Mikaela Loach – Climate Justice and Anti-Racism Activist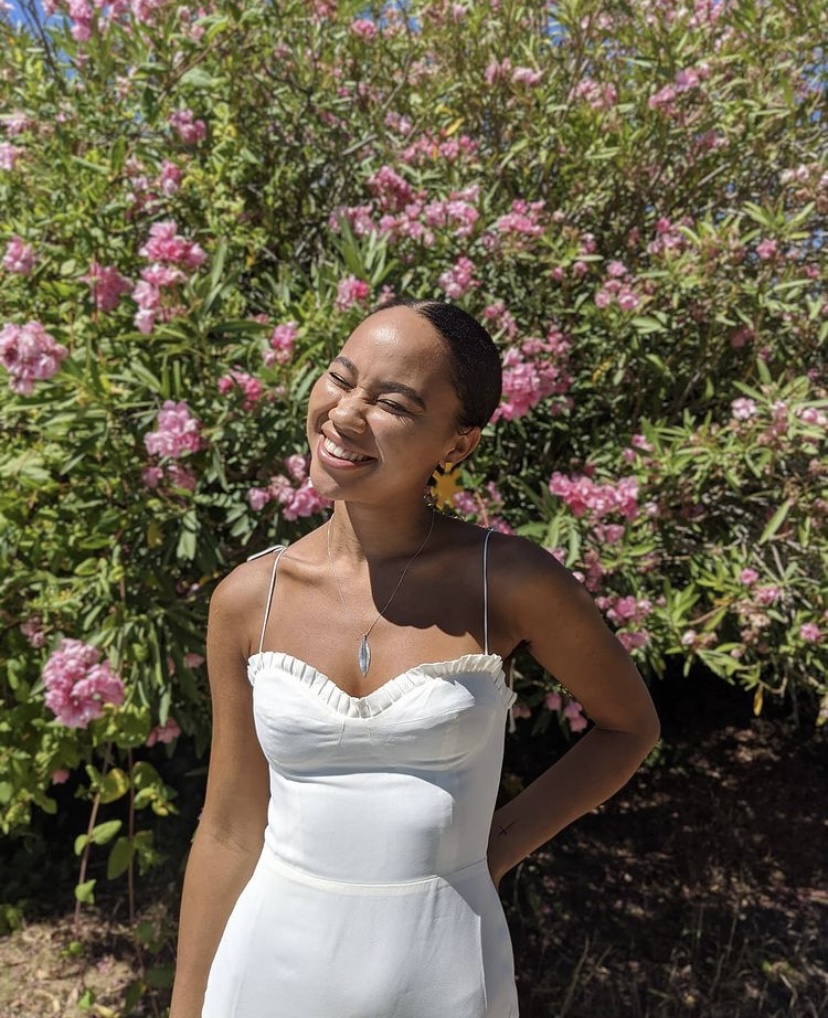 As if it wasn't enough that Mikaela hosts The Yikes Podcast, in addition to being a writer and activist – she is also a fourth year medical student. It is in this space where she challenges the ingrained systems of oppression and racism still prevalent in today's medicine. Her fluidity in standing firmly in each of these roles, whilst remaining a fully functioning and kind 23 year old woman, personifies daily the multi-hyphenated woman, and is outstanding to observe.
"You don't have to be Martin Luther King or Angela Davis to be an activist, you just need to do something." 
@mikaelaloach
@theyikespodcast
.
Leah Thomas – Founder of the Intersectional Environmentalist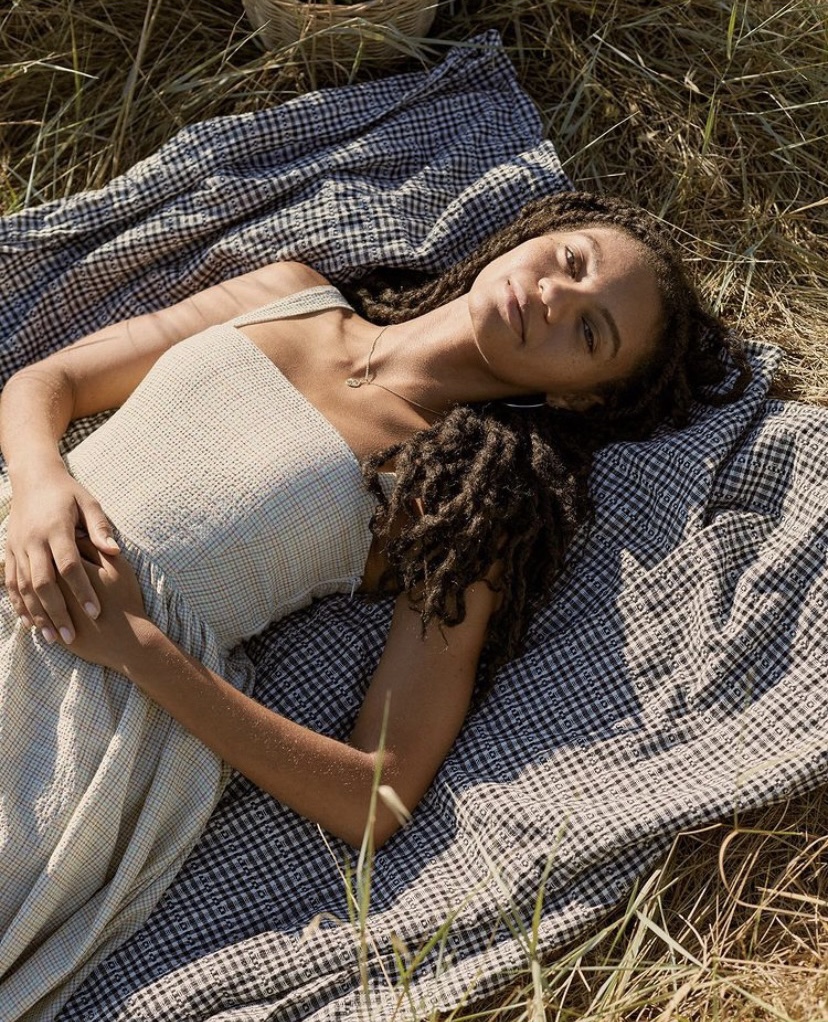 Leah's company Intersectional Environmentalist explores the intersections of social and environmental justice in today's world. A frequent writer to The Good Trade magazine, Leah engages with everything from clean products, recycling, racism, to making synthetic hair sustainable, leaving no stone unturned in her mission to rectify the damage done to the planet by previous generations. She has also been profiled in Harper's Bazaar for her 13 Sustainable Suggestions.
"I'm just a girl trying to make the world a little bit nicer, a little bit greener, a little bit better for the planet."
@greengirlleah
.
Rachel Cargle – Philanthropic Innovator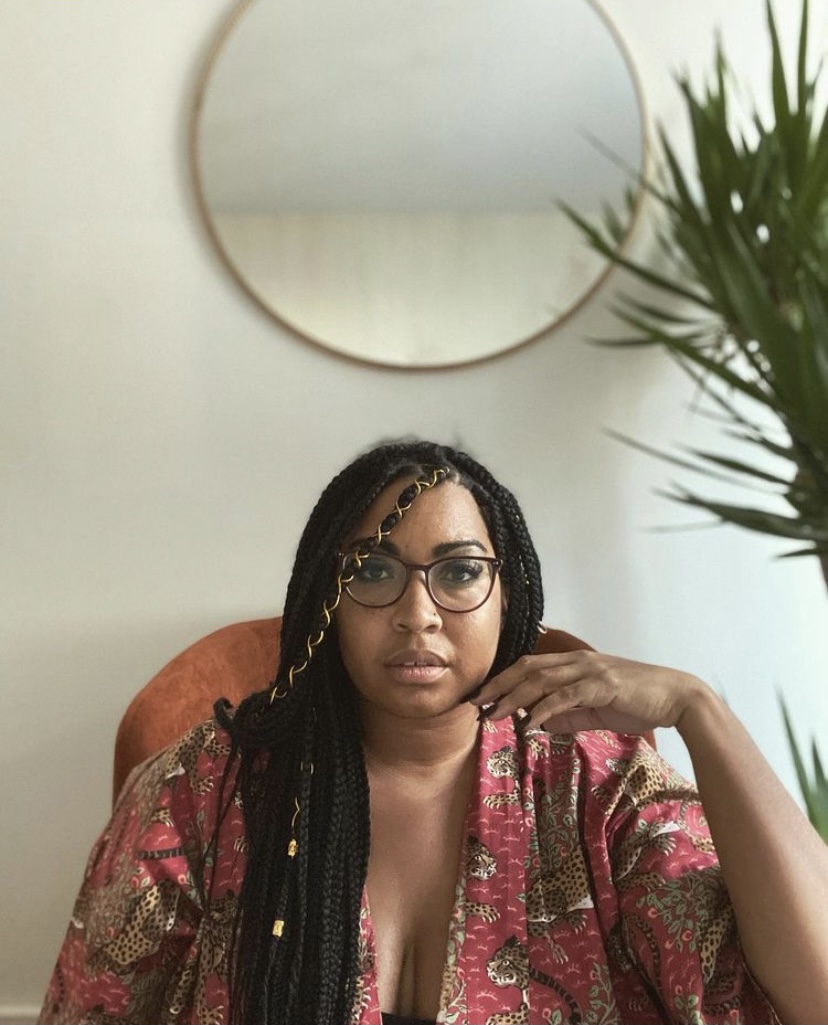 The work of Rachel Cargle is a pillar, allowing many women to stand and follow suit. Her non profit The Loveland Foundation, offering free therapy for black women and girls, is ahead of the curve – even for a city as forward thinking as New York. Her social media community raised over $250,000, making it possible for black women, nationally, to receive therapy; empowering and liberating the communities it seeks to serve. She has also been known to lecture on "Unpacking White Feminism" at universities across America.
"I wish people continued to ask me: What do you want to be when you grow up? I still have so much life to grow up into."
@rachel.cargle
.
Rupi Kaur – Poet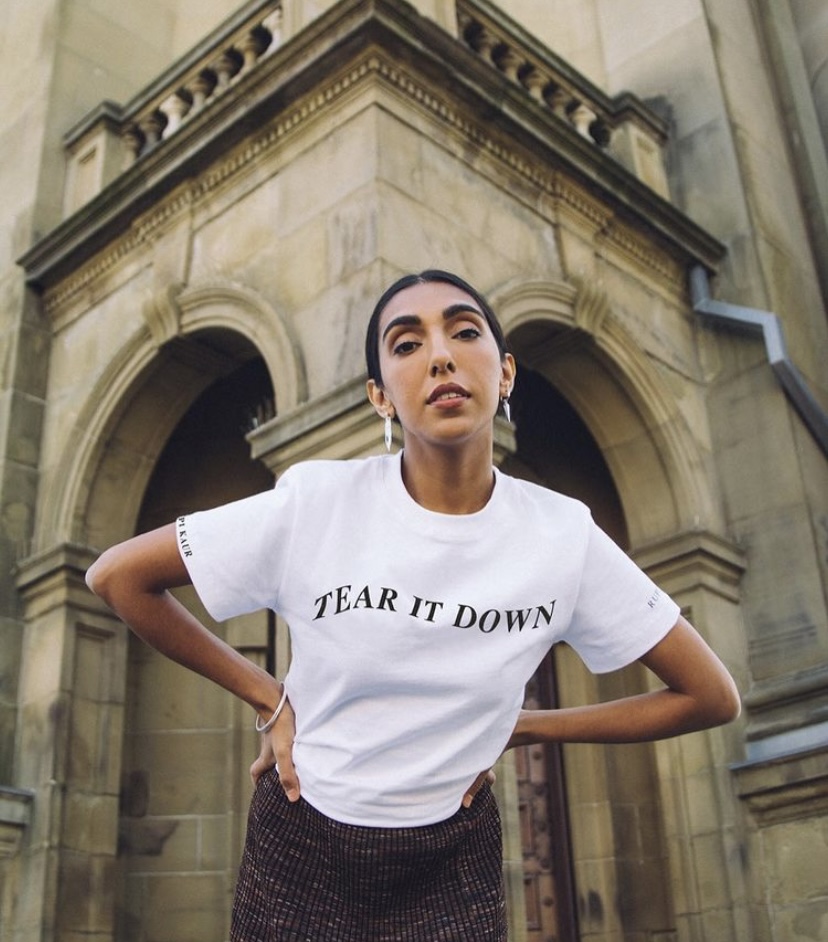 One of my biggest inspirations in the artistic space, Rupi Kaur, channeled her depression and alchemised it into three beautiful works (Milk and Honey, The Sun and her Flowers and Home Body), whilst remaining a potent activist for her Indian roots. Her writing offers a voice to the silenced women: the abused women, the women battling the patriarchy, women bleeding, and heartbroken women, grieving. And whilst her talent is wholeheartedly motivating, it is her deep-felt, consuming kindness as a woman that makes her one of my fifteen women to watch. The writing workshops she hosted throughout lockdown brought many different women together, on a global scale; many of the girls she spoke to would break down in tears for her compassion and ability to listen. A space-holder by nature, Rupi incited unparalleled joy and creativity in those struggling during the pandemic, creating purpose out of panic.
"I am waking up to my godself."
@rupikaur
.
Candice Brathwaite – Author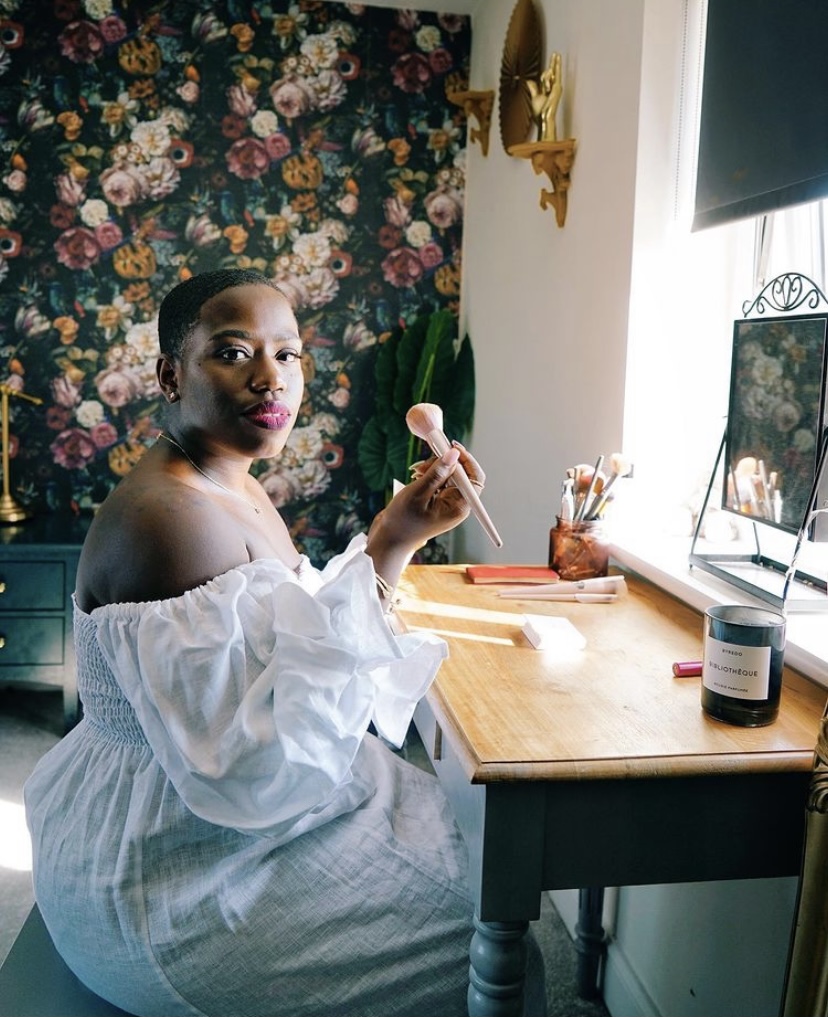 The writer behind I Am Not Your Baby Mother, Candice wrote her book proposal in under an hour and had a book deal two hours later. She demanded to be taken seriously – as this book is the very first of its kind – dealing with the concept of being a black British mother whilst navigating our racially-injust society. She routinely posts "Post Therapy Chats" to her IGTV, where she vulnerably holds up a mirror to her beliefs, and holds space for other women to follow suit.
"I am reprogramming the algorithm."
@candicebrathwaite
.
Jameela Jamil – Journalist/Feminist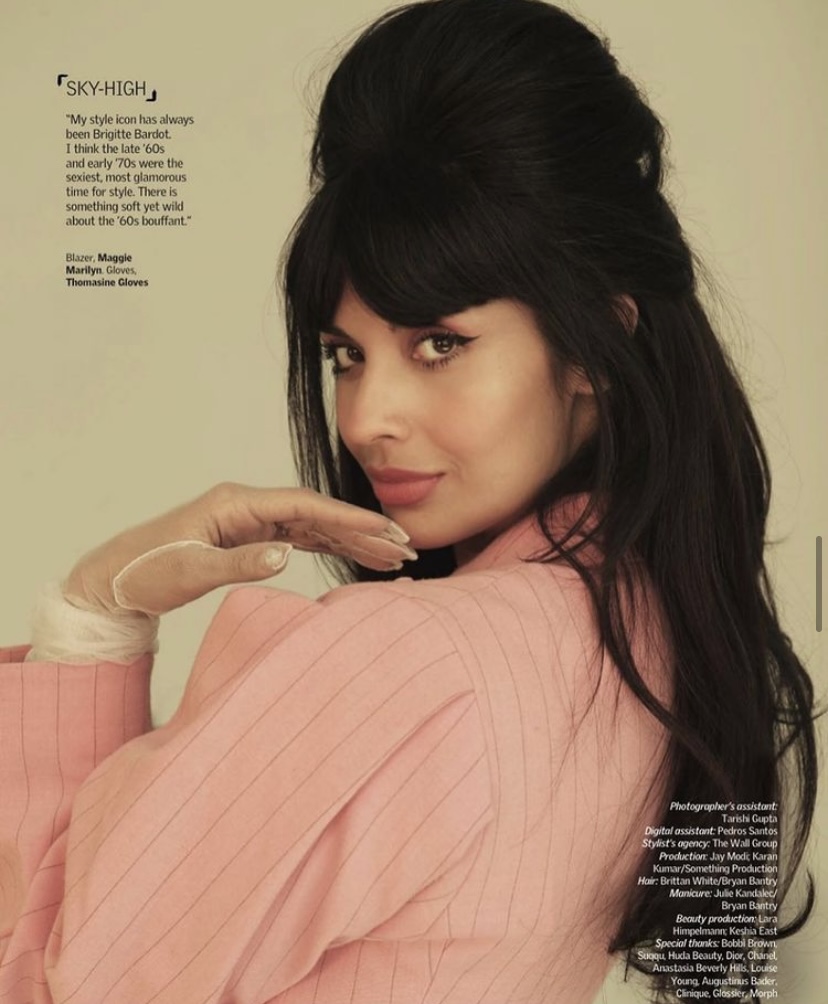 Founder of I Weigh! podcast host and mental health advocate, Jameela champions for radical inclusivity, amidst the pandemic of shaming 'loud' women. Her vehemence against being a quiet and accommodating woman has caused much backlash from the media and, yet, her resilience has sparked even more change. She stands as the destructor of misogynistic press and smear campaigns, which she calls 'collective gaslighting'. She famously demanded to be treated equally as her male co-workers in her series The Good Place, believing that to come in two hours earlier for hair and makeup would rob her of time she could be sleeping or healing, and would disallow her to perform as energetically as her male colleagues.
"You have to navigate through this world carefully in order to be safe, and then when you do so you're accused of being strategic, as if it's a bad things as opposed to a survival skill."
@jameelajamilofficial
.
Oenone Forbat – Influencer and Host of the Adulting Podcast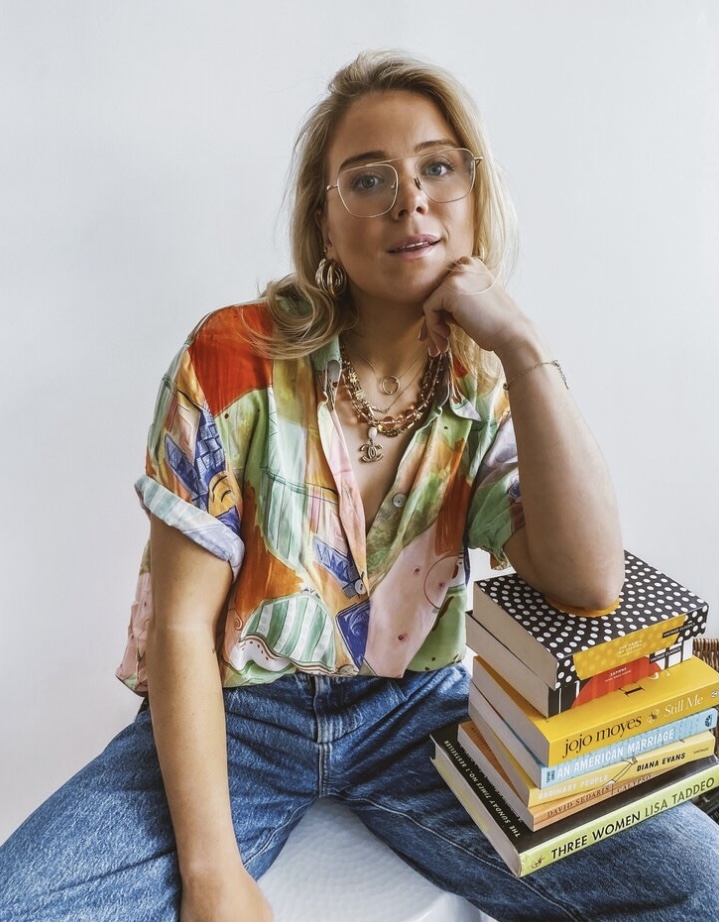 When life gets a little too heavy, there is always that one person we turn to for frothy satire and our daily dose of culture. Oenone is like that older sister you listen to for advice: her no-holds barred content resonating deeply with her female listeners, as she offers an open-minded take on everything from OnlyFans, Capitalism and Cultural Appropriation. Always the first to admit she, herself, is still learning, and a very eager listener to her guests, she is the epitome of a woman striving to do better in all areas of life. Her social media feed is a curated bookshop turned shrine to beautiful things, and she remains enlightened as to all of the hot topics being served up by the daily news. Having struggled with disordered eating and body image issues earlier in life, Oenone now works to push the boundaries on the way women value themselves in society.
"What three things do you wish you'd been taught in school?"
@oenone
.
Aija Mayrock – Poet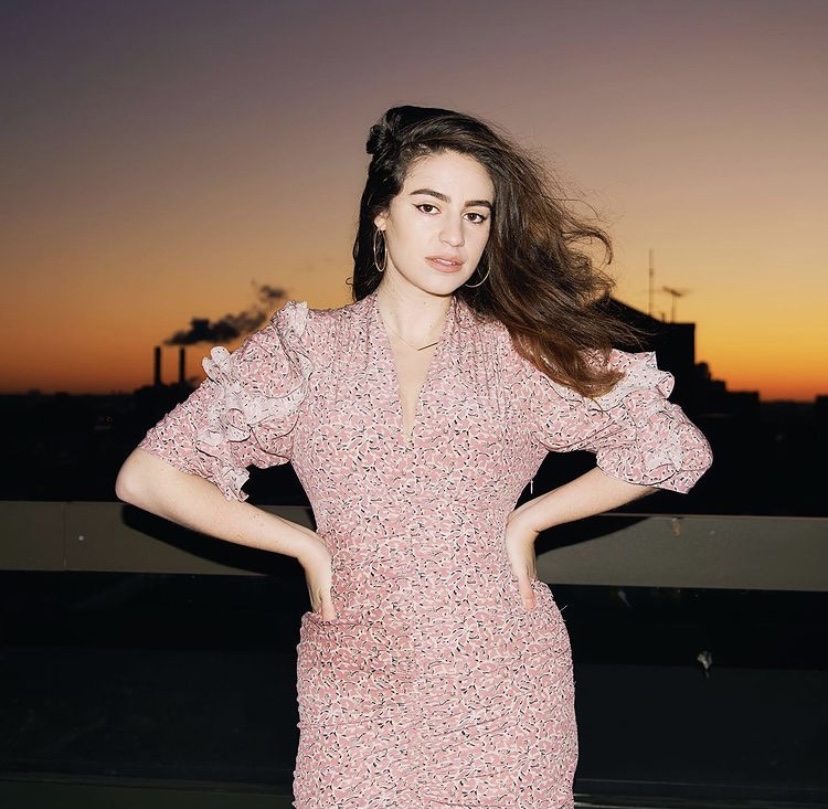 I could listen to the dreamy musings of Aija all day long; her spoken word pieces on the female collective, women's bodies and our deep-seated resilience. Her 2020 book Dear Girl is a love letter to the fragmented pieces that make up a woman, and the stories our ancestors have born into us. Aija's first book, written at 16 as a survival guide to bullying, has transformed her career entirely. Having performed at venues such as Madison Square Garden and the Girl Boss Rally, and her profile featured in publications such as Forbes, Teen Vogue, Huffington Post and many others, she is a voice for those not yet ready to be loud.
"Do not assume that I belong in your bedroom. I belong in a conference room."
@aijamayrock
.
Glennon Doyle – Author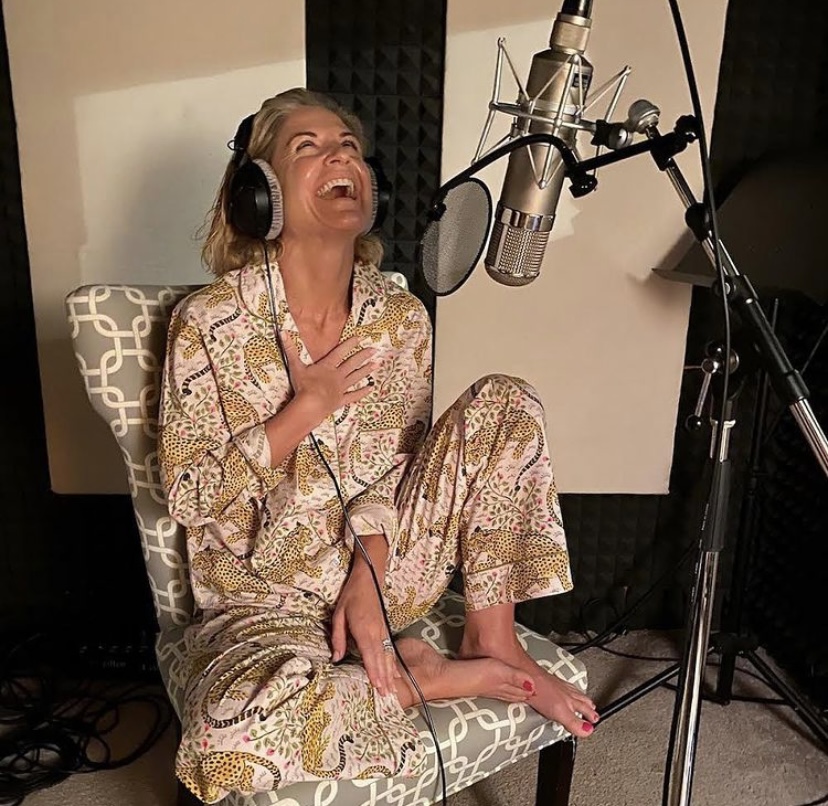 Glennon Doyle's lockdown release of Untamed has revolutionised a woman's de-programming. The work, a collection of defining moments in her life that lead her to unapologetic womanhood, also stands to caution women against the blueprint for life they were given as children. She defies the traditional role of wife, mother and artist, creating a life more full of purpose than she could have believed possible. Her bravery has encouraged many women to re-wild themselves.
"Little girls are taught to look outward for permission, instead of inward for wisdom."
@glennondoyle