*This article will be discussing a heterosexual relationship involving a Narcissist. And, while women are also capable of this personality disorder, statistics show us that 75% of Narcissists are male*
In light of our latest campaign – Her Safe Space – we have encouraged women to share their stories, and to enlighten the female community with their experiences and tips for navigating specific challenges. This incredibly brave woman, Isabelle, reached out to me wanting to do just this. We talked for hours. We discussed her relationship with Narcissistic boyfriend, Jasper, her courage in leaving him, and how she's rebuilding her life, and thriving – day by day – in his absence. In talking with her, I quickly became aware of just how easily she radiated light: It is always the most golden souls that attract such parasitic darkness. At their relationship's end, he told her, "I was drawn to you because of your spirit, and your voice, and I've slowly crushed that out of you."
Narcissist: A personality disorder in which people have an inflated sense of their own importance, a deep need for excessive attention, troubled relationships, and a lack of empathy for others.
Two years ago, Isabelle was at home, undertaking a teacher training course, when the familiar draw of Hinge offered its siren call. We all know how that goes in the English countryside: "It was a lot of toothless farmers and rude-boys, with their Port Engineering stickers on their Renault Clios," Isabelle tells me dryly. "And then I saw this guy who seemed Hugh Grant-ish; charming looking, little round glasses, and I thought he seems nice." They matched, and instantly started talking. "He was very charming, just flattering me at every corner and, obviously, I was starved of any socialisation – another factor which played into it – I was lonely." Their first date was a drink at a nearby bar, which he 'took the liberty of ordering' on Isabelle's behalf, leaving her with the impression that he was a very confident, care-taking man. At ease in himself. She cocks a Brooke Shields' eyebrow at me and says, "I remember thinking, he's so in control and has his sh*t together. All through dinner, every joke I made, he laughed. I wondered if it was a red flag at the time – it was such a cocktail laugh!" He was, however, very respectful, waiting until the end of their fourth date to kiss her. From there, she tells me, it was as though someone had "dropped a breeze block on the accelerator."
.
"I just thought, wow someone wants to marry me, and I'm in my late twenties, and I should probably take this opportunity."
.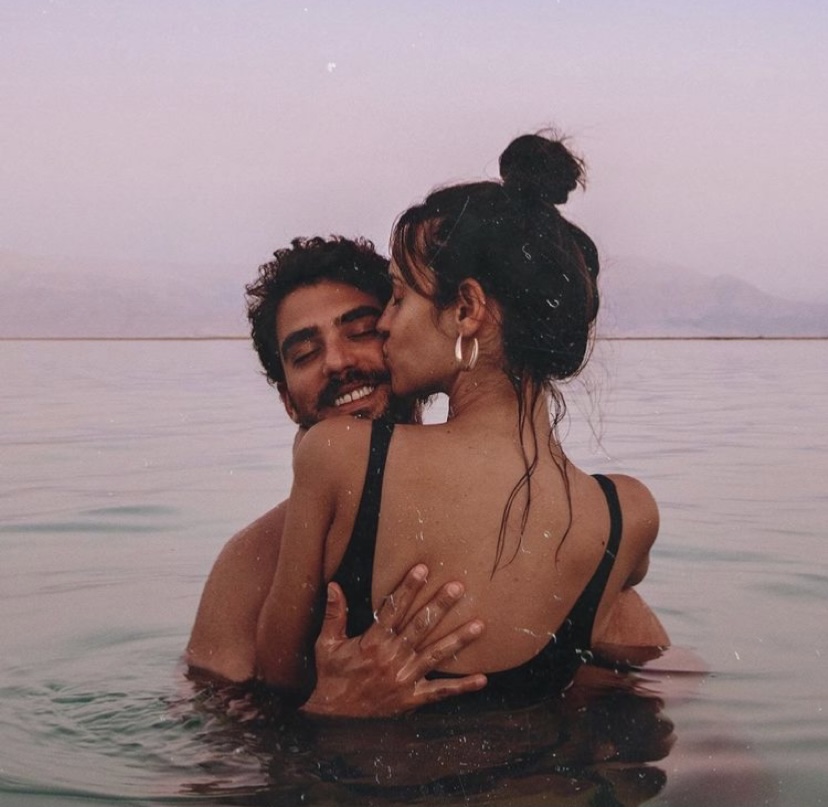 LOVE-BOMBING:
Q: How did the relationship start out?
I: "He would ask me, 'If I proposed to you tomorrow, would you say yes?' and what about moving in with him? And when I said I wasn't sure, he'd make me feel very guilty and say, 'You're making me really insecure – don't you like me?' I kept telling myself that he was such a nice guy and not to just throw that away because I was being avoidant – that's what I put it down to. I blamed myself. It felt like he was studying all of my behaviours, which he later used against me."

Q: How did he express his feelings to you during this time?
I: "He was physically very clingy, needy and intense. He'd buy me earrings, and basically Pretty Woman-ed me. He told me he loved me very early on and I did not feel it back – he made me feel awful about that!"

Isabelle ignored her gut-reaction to mistrust Jasper, as he followed in line with his persistent affection, beginning to pick out baby names. She tells me soberly, "Now I know, that's called 'love-bombing'." As soon as she surrendered to his preferred pace, and relaxed, Jasper did too. That's when it turned sour. "Because then they've got you!" she exclaims. "As soon as you relax, as soon as you agree to a shared phone-note full of baby names, and to look at future homes two months into the relationship – God, it was so intense – they've got you. But I just thought, wow someone wants to marry me and I'm in my late twenties and I should probably take this opportunity."
THE FIRST TEST:
Q: How did Jasper's behaviour change after he 'got you'?
I: "As soon as I said, 'Yes, I'll be your girlfriend', it was like a switch flipped, and he completely withdrew all affection. I'd go to hug him, and he'd push me away and ask me to stop being so clingy. He was testing the waters. He'd say to me, 'Well, if I give you affection you'll only want more. You always just demand more and more, so it's better if I'm not affectionate at all'. He'd see me get upset and apologise, and then do it again. I'd tell myself, he doesn't mean it, but those tests really paved the way for the horrible stuff; the mind games later to come."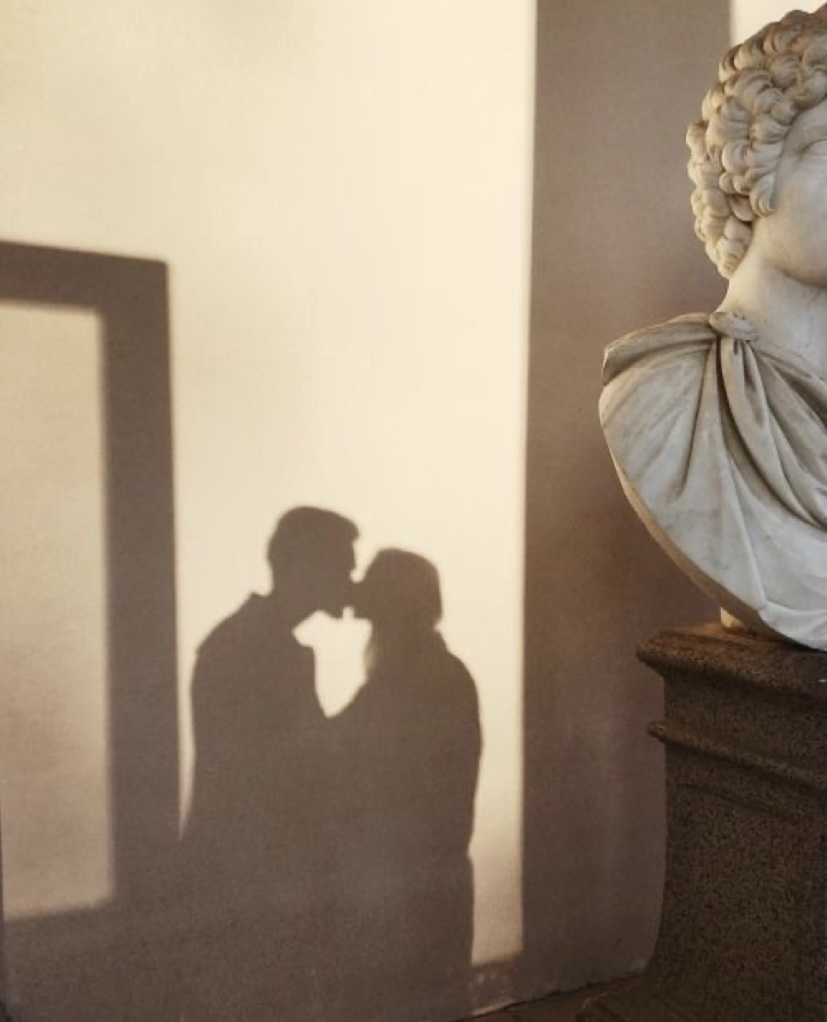 .
"I remember crying to friends on the phone saying, 'I think I'm Bi-Polar'."
.

Isabelle confided in me that she was never allowed to be associated with Jasper on social media.
I: "He'd never let me tag him in [Instagram] photos or stories, in case his ex saw and felt hurt by it. I later realised this was an excuse for the different personas he had in different sectors – his online single status fuelling the oncoming stream of women into his life."

Q: How did these tests impact you mentally?
I: "I remember crying to friends on the phone saying, 'I think I'm Bi-Polar. I'm so upset and then I'm really happy and I think I need medication. I'm not okay.' His answer to that was, 'Yeah, you are really overreacting', and told me to go and get help. He suggested I go and get therapy, so I did. I kept thinking God, I'm so lucky he puts up with me. I must be so hard to handle."

In therapy sessions, Isabelle would explain the things going wrong in their relationship, but from a perspective of self-blame. She protected him, throughout each story she shared, not wanting to admit to herself or anyone else that it was that bad. Her therapist would often prompt her to tell her side, which she would brush off candidly. He had told her so many times that she was oversensitive, and she started to believe him. His projections became her narrative.
EXTERNAL EGO BOOSTING:
Q: What patterns of behaviour did you notice as the relationship progressed?
I: "For a long time, he was on a really strict diet, and so I'd come home from work and spend hours cooking for him. I'd have to tell him exactly what was in each dish, and he'd decide he wasn't going to eat it if I'd used a rogue spoonful of tomato paste. And if I got upset, he'd tell me that I'd never understand having weight issues, and he'd make me feel guilty. I wasn't allowed to have my own issues because his issues were much worse. That was an amazing bit of puppetry. When he was anxious and upset, I comforted him. When I was anxious and upset, his solution was I'm going to punish you for being upset about how I've treated you badly."
I: "The worst part was, I really thought I was helping him by staying. He made me feel like he needed me – he was a recovering coke addict (classic financier) and had struggled with food addictions his entire life – and he told me how much he needed my help. He also told me how awfully his ex-girlfriend had treated him. I felt so sorry for him, but now I think she must be just like me. I wish I could reach out to her, but I don't even know her name."
I: "Also, there were physical instances – he'd refuse to sleep with me if he could see my face, and his language during intimacy was heavily porn based. I felt too ashamed to ask him why."

Q: What happened to the love-bombing during this time?
I: "Oh, he'd drip feed me still. He couldn't completely stop because that would make you want to leave, wouldn't it? No, he was very clever. He gave me just enough to hang on to. When we'd be in company, he'd pull me close and say, 'Isn't she so beautiful?' When he said things like that, I held on so tightly, like I was clutching at a life raft. I felt like a parched plant, grasping at the tiniest droplet of water – he'd lowered my self-esteem that much."

Q: What happened to make you consider leaving him the first time?
I: "The beginning of the break up was at a pheasant shoot he was running. The few days leading up to the event, he'd turn over his phone every time I'd walk into the room, or sit separately from me so he could text in private. I knew something was wrong. I've been cheated on before and I know the warning signs. While he was on his shoot, I sat in the car and went into his WhatsApp – my intuition just knew there was something- so I looked in the archive, and there was a chain of messages which had been archived and muted, so he'd never get a notification. Clever. He'd been speaking to this girl every evening for the past month. They were the kind of messages that develop in the beginning stages of a relationship, where you're getting to know each other – song recommendations and basically feeling each other out."

Isabelle confronted him, asking who this girl was that she'd never heard of, and he instantly asked 'why' she was asking in the first place. She knew then and there that she had been right about it. He fed her a story about how the girl had been in a car accident and he was keeping her company while she was in hospital. "Rubbish," she tells me, "he met her off a dating site." However, he managed to flip the event back onto her, in the heat of the moment, chalking the secrecy up to Isabelle being jealous. "He'd had no choice but to hide his friendship – It was me being 'over-imaginative', so I apologised. Genuinely apologised." She smiles at me with bitter disbelief. It later occurred to her that, as they began dating, Jasper's house had been inhabited by the remnants of a past relationship – or so she thought. It is only since discussing their relationship's breakdown that Isabelle realised that she, too, was a piece, in a long line of chess moves, Jasper was orchestrating. Chills run down my spine as she says to me:

I: "There were female clothes in the drawers on my first visit to his house. There was a girl's lip balm in the bedside table, her shampoo was still in the shower. He'd been with someone when we started. She had obviously left in a hurry. She left everything behind."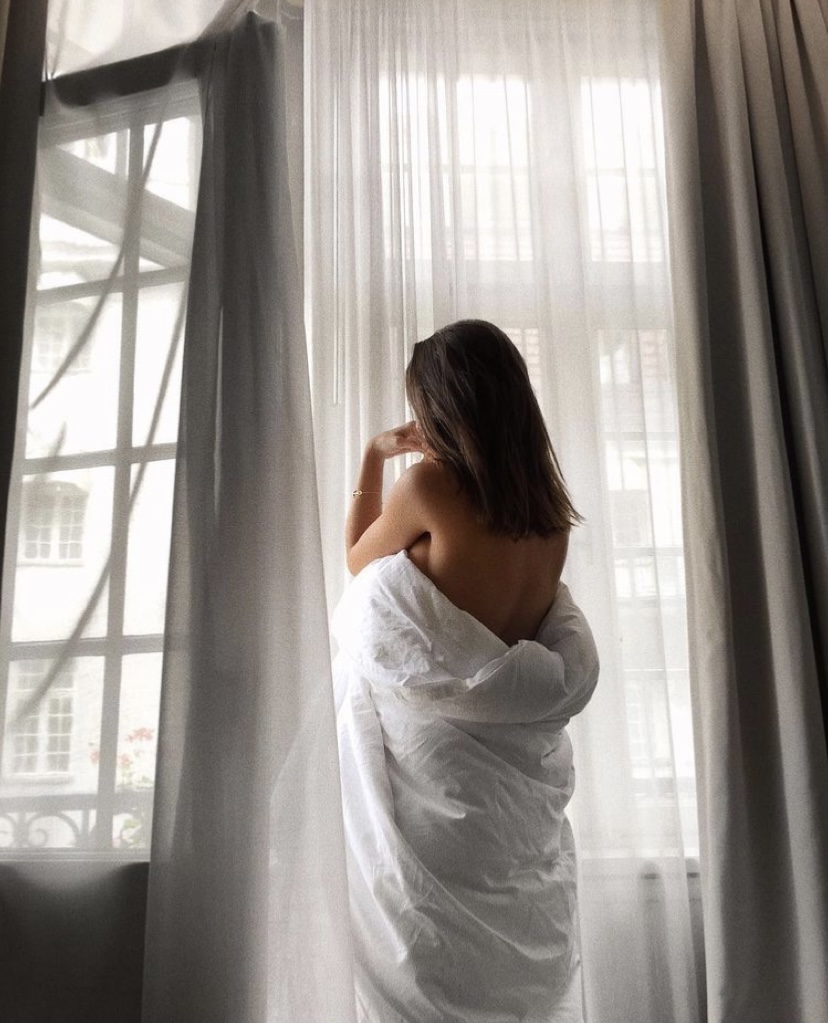 MASKING:
Q: Did you go through a time, during the relationship, of thinking you could change him?
I: "Absolutely. I'd cook for him for hours after work. I'd hope we could sit and talk about our days, like we did in the beginning, but he'd come home and never eat dinner with me. He'd go and watch TV and I'd eat by myself. I thought, if I do this nice thing, maybe he'll be nice to me. I'd invite his friends round every weekend, knowing he'd have to be on his best behaviour in front of them, but once they left it was even worse. He was exhausted from performing all weekend, from wearing his mask. You always want to think they'll change. You get to a point where you realise, you don't have your own life anymore. You're an appendage of their life."
I: "For ages I'd ask him to pick up oat milk from the supermarket – I always did our shops but this was the one thing I'd asked for several times – and he'd either forget completely or bring back almond milk. I know it sounds silly, but I just wanted him to do something nice for me. I came home one day and there it was, in the fridge. I was so grateful, until the day I read his messages to the other girl. She had recommended he try it. That one really hit hard."
THE DOMINATOR:
Q: At what moment did you realise you'd finally had enough?
I: "I'd said I'd help him with a function he was running, waitressing, and so he'd bought me a skirt that fit the general uniform of the event – it was too big for me and I'd forgotten to return it – I'd been so busy with school. I'd come to spend a weekend at his house, and he saw the skirt on the dining room table one Sunday morning and shouted, 'F*ck sake, why is that skirt there? You said you were going to return it.' Bearing in mind, he worked from home and he lived next to a post office, and I went into school every day. He used to throw these temper tantrums, and I remember thinking sometimes, you're a big baby. But I hate when people swear at me. It makes me incredibly uncomfortable. I apologised for not returning the skirt; it was my fault, but I simply said, 'I'm sorry, but I can't undo it – all I can do is sort it out now.' It was the first time I'd said anything like that. Usually I would have said how awful it was of me and how sorry I was, but I thought, no this isn't actually that bad. We argued, and he refused to back down. He turned around and said, 'Why don't you think about somebody other than yourself for once?' And I finally reached the end of my fuse, after a year and a half. Usually I'd dissolve into weak tears and retreat, but this time I said:
'Are you kidding me? My entire job is educating children, I don't earn much money, I will never have a big house or a fancy car because I want to take care of people, I cook your dinner every night and spend Sunday evenings bulk-batching your lunches and putting them into separate tupperware for the coming week, I do your food shopping, I wash all of your clothes, I iron your shirts, I hoover your house. Are you joking?"
.
*Part II to Isabelle's interview will be released Saturday 10th April*