Amongst the lovers of the vocally gifted, it is rare to find someone unfamiliar with who Jazmine Sullivan is and what she is capable of making her voice do. Chances are, she is high up on the list of your favourite singer's singer – and rightfully so.
Like many singers of her calibre, Jazmine grew up singing with a choir from as early as 11 years old, and, prior to the singles released last year, she extended her creative reach by working with the talented Issa Rae on the Insecure track – featuring Bryson Tiller. This featured on the hit show back in 2017; a recent public conversation between both women makes me both attentive and excited for the art their future creative collaborations will produce.
Almost 5 years after the date of her last release Reality Show, Jazmine returns with the confident, self-choosing EP, Heaux Tales. My knee jerk reaction to the title was to wonder if it was chosen to sensationalise the word 'hoe'; regardless, I knew this was a project for women, made by women and I was excited to listen. This isn't the Jazmine who was more scared of loving a man than wild animals, nor is this the Jazmine who would bust the windows out of your car. This is the Jazmine who looked inwards and chucked those deuces up: 'Don't forget to come and pick up your feelings…I don't need it…don't leave no pieces' she sings on Pick Up Your Feelings.
Heaux Tales opens with the very honest, and reflective, self-check track Bodies. 'My mama wouldn't like it if she knew about all my rendezvous […] I keep on piling bodies on bodies on bodies' the track soothes; over distorted synths and with a cadence to match, she sings about her actions whilst under the influence of drink and away from her clique. "Omg, if only my mum could see me now" is a thought that has crossed many minds, regardless of what was being done in that particular moment, and the repeated references made to how her mother would react reflects fellow women everywhere.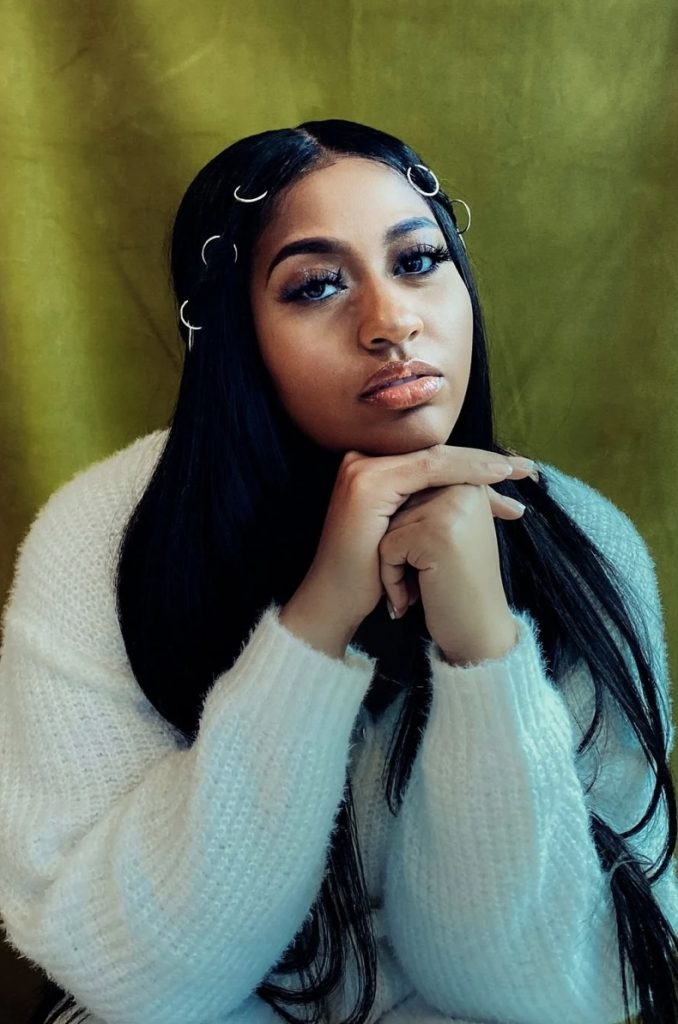 For many, mothers serve as the source from which complexes surrounding the self and our own portrayal of sexuality stem from. Amongst women, it is not uncommon to find another woman in close proximity who holds some sexual values they don't necessarily agree with, or feel compelled to adhere to, due to ideals taught or through being forced into their family's core beliefs. The judgemental tone of, "piling them bodies on bodies on bodies" is somewhat similar to what a judgemental mother would offer, if only she knew what her daughter enjoyed getting up to.
The decision to feature curated stories from six different women was a great addition to this body of work as, for the listener, it evokes a laid back familiarity similar to a night in with the girls, where inhibitions are put aside and replaced with the tales that we share with each other. From Precious' Tale to Ari's Tale – a monologue about being 'dickmatised', a concept alien as it is familiar; I will high five ladies who manage to break free from this – to Rashida's Tale, which offers the perspective of same sex love, and Donna's Tale with the church chords; is she preaching? I'll leave that up to the listener to decide! Love is as foreign as it is familiar and, at the core, these tales mirror the same themes of vulnerability, reciprocity, love, self-worth and autonomy every listener can relate to in some capacity.
Whilst the general theme of the album is not a new occurrence, it is refreshing to see women claiming agency over their sexuality and sexual prowess in ways they see fit, and these tales serve as anchors to the eight tracks on the EP. Midway through the album is the standout track On It, with chords reminiscent of D'Angelo's Untitled, and featuring the incredible talent that is Ari Lennox. Ari and Jazmine compliment each other's vocals, and this track is filled with harmonious pockets of their distinctive riffs and rhythm – the ooohs make me want to raise my hands and wave in adulation as I ask myself how a song about 'sitting and spitting on it' could sound so graceful.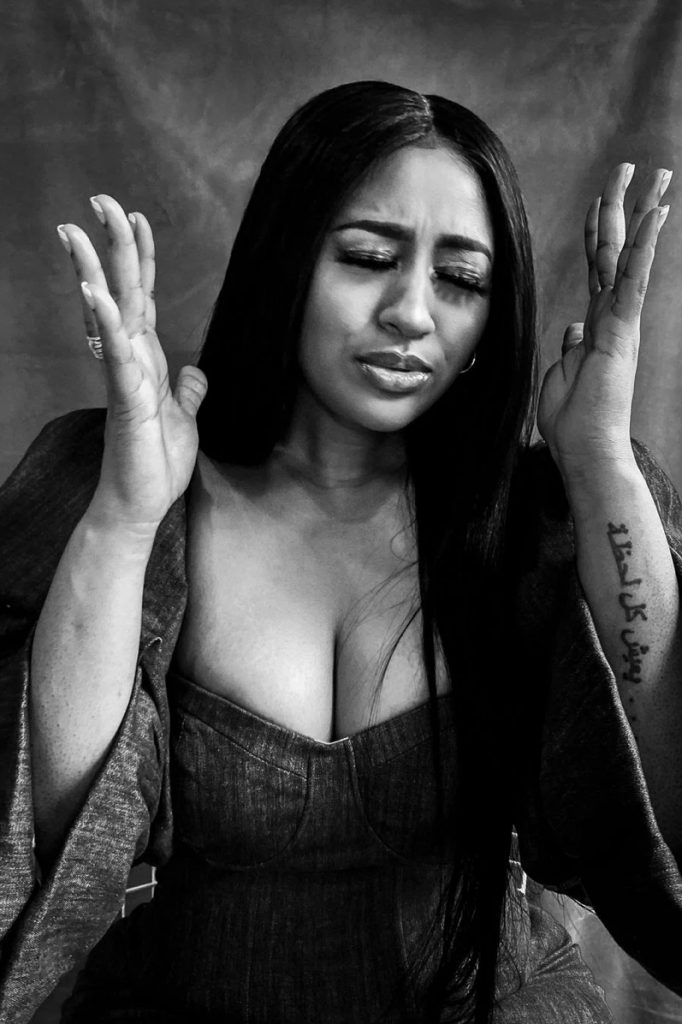 Previously released single, Lost Ones, is also featured in the latter half of the EP and, once again, it leaves me frozen at the sheer beauty of how she sings about regret in love. A stripped back RnB ballad, inflected with her trademark runs and flutter, Lost Ones explores vulnerability and acceptance of your fuck ups: 'I know I've been nothing short of a disaster' teaches us that, owning up to where we have fucked up does not equate to forgiveness, or a return of something/someone we lost, and that this is okay.
At times, the themes are juxtaposed and contradictory. If we take Amanda's Tale, for example, of temporary sexual empowerment during insecurity filled sexual encounters, we can compare it to the track Pricetags, which proudly boasts that money is what 'keeps the p***y wet' and marks sex as a financial transaction.
As we listen, we continue to hear accounts of love that sit on opposite sides of the scales and, yet, one account does not devalue the other – instead, it reinforces how different our experiences in love are; from what we accept, to what we do. And, speaking of what we do, even if you are yet to listen to the EP, as long as you have some form of social media, you would have seen tweets surrounding the track Put It Down, which follows on from Ari's Tale, on how she almost risked her career for good sex. "I got the check if he asks me/ I pay his rent if he nasty" she sings over a punchy and vibrant beat. Her tone is playful as she continues to list all the other things she does, from cooking like his mum, to going broke for the D; Molly the maid, is that you? I'm joking, but it has been hilarious to see how women react to this song: from those who can't relate, to those who shamefully do, and some who proudly state that if the D is that good there's nothing they won't do for the possessor of the powerful instrument.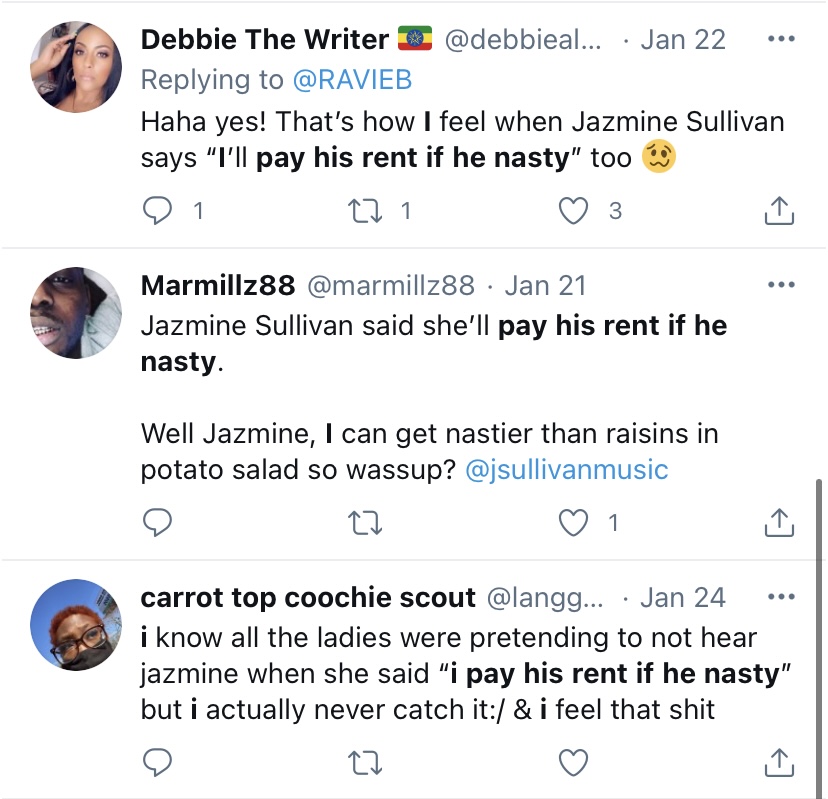 Search, 'I pay his rent if he nasty' on Twitter if you want a good laugh – I see you, ladies!
Heaux Tales is available now on Spotify and Apple Music.