April 2020. The height of lockdown in the UK. I haven't spoken to anyone but family members and grocery store staff in weeks. For the first time in my life, my skin and hair are naturally clear and shiny. I'm hydrated and healthy, with a Naomi Campbell-esque glow, and no one but my cat is here to see it.
The most immediate impact of national lockdown was our isolation from each other; from family, from friends, even from strangers. Sure, we could talk on Houseparty or Zoom or some other awkward video platform, but the face to face contact of daily life was quite quickly taken away from us. Aside from essential trips out, or for those of us for whom working remotely was not possible, most of us found ourselves spending a lot more time at home, away from the public eye. This, for most women, meant a sudden reassessment of daily routines based around fashion and beauty, with the acknowledgement that maybe we weren't doing these things for ourselves, but to try to please those around us. When home alone, baking and cooking and eating and reading and working on repeat, make-up no longer felt like a necessity, and the monotony of our new routines encouraged a study of our habits: could we be spending more time on skincare than makeup? Should we be spending time applying hair masks rather than straightening it into split ends? Were our previous dietary habits unhealthy; eating poorly, drinking too much?
Suddenly, lockdown proved an opportunity to set beauty for beauty's sake to one side, and instead to focus on health and wellbeing, appreciating the importance of caring for one's self instead of valuing standards set for us by external sources.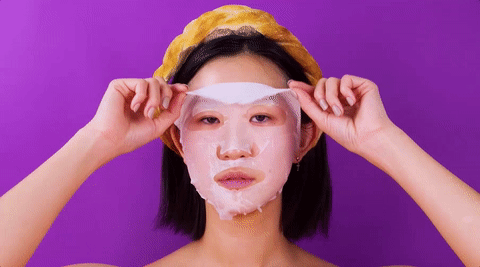 Personally, I found it so nice to have the time to try out new recipes and ate so much more healthily. Not to mention, the closure of pubs and bars definitely did so much for my holistic wellbeing, allowing me to spend my time walking in fresh air and having chilled evenings watching films at home.
Crucially, this changed my sleeping habits greatly; up until I had this chance to completely reset, I hadn't realised just how bad my sleep routine was, or how bad it made me feel. I also found a good skincare regime; alongside drinking way more water, I experimented with various products until I found my skin's natural equilibrium (thanks, coconut oil). Most importantly, seeing as I was isolated, I was doing this for myself- for my health, for my body, for my own wellbeing- not to look 'good' in other people's eyes.
I decided to ask some friends whether they'd had similar experiences, and whether lockdown for women truly has helped us appreciate natural beauty and health. Here are some of their responses:
Laila: Yes!!! I haven't worn makeup in three months and I don't even miss it. It's made me appreciate my natural beauty a lot more and made me feel how much the beauty industry plays on women's insecurities. I'm much happier now because I don't care what I look like.
… [however] personally as a black woman my hair is something that I can't not spend money on and not look after! I missed my nails more than getting my hair done though.
Ellie: Think I definitely care less about how what other people think when they see me/whether they like the way I look. Wanting to change parts of my appearance is motivated by wanting to feel good about myself, not so other people like what they see.
Jade*: NGL I was riding HIGH on not caring until lockdown started easing… then returned to the public and suddenly feel v self-conscious about all the weight I put on…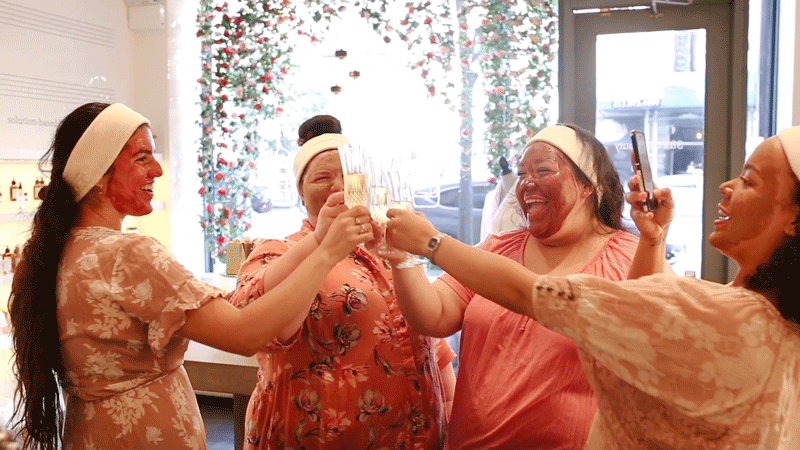 Jade's* comment struck a chord with me, as I have experienced similar feelings over the past month or so. Now, as we are in the midst of reopening again, I have slightly reverted back to the norm. I am less comfortable with the few small blemishes on my skin, and often hide them with makeup again. I am less focused on cooking healthy foods as a hobby with my extra free time, with eating and cooking again just a necessity rather than something I actively enjoy.
Like Jade*, I found that my weight definitely fluctuated up and down by a few pounds over lockdown but didn't really care about this until I started going out again, and none of my clothes looked right anymore. It's disappointing that it seems difficult to hold onto the same level of confidence and focus on the self as I had in lockdown, just because I'm seemingly judged by people outside of my immediate home now.
I guess this will be a constant battle, and one which women's experience their whole lives; that we should focus on being happy with ourselves, and ignore the constant reminders set by the beauty industry that we should be somehow 'better' or 'different'.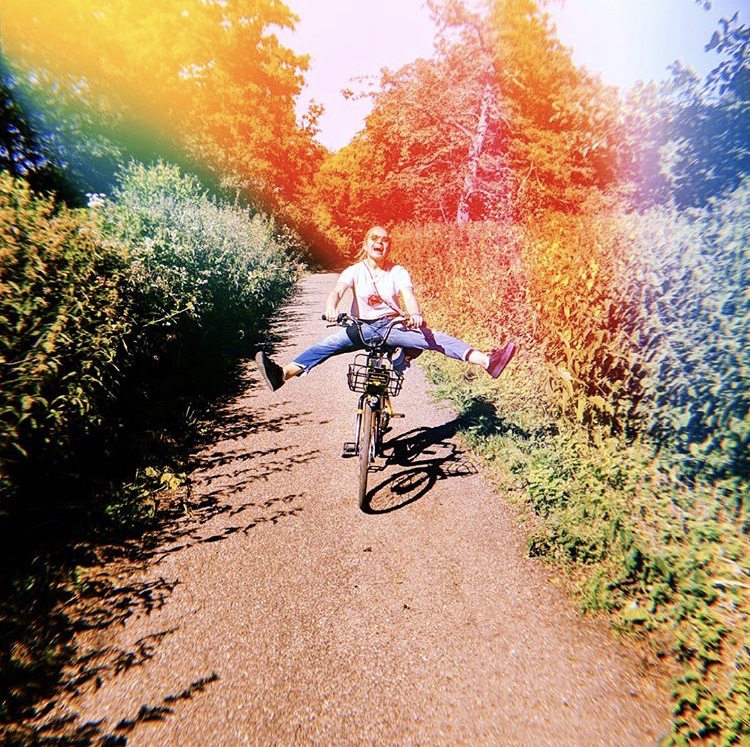 Maybe lockdown will aid in this in the long run. Although things do seem to be going back to normal in many ways in terms of beauty and appearance, our experiences in lockdown can serve to remind us that we really only need to impress ourselves- if we want to wear makeup or look a certain way then that's great!- but we don't have to. We'll remember how it felt to have less public pressure, and that healthiness feels better than concealer. For many of us, lockdown was probably the most in touch with our natural selves that we've been for years, and just that familiarity and comfort with who we really are is invaluable.
All in all, as we go into the next part of the year, I can say that I wear makeup now because I enjoy it rather than need it; if I want to go out without makeup, I will. I am much healthier than I was and will hold onto this; the external doesn't matter as much when you feel great internally. Slowly, the narrative of beauty is shifting from hiding yourself into nurturing yourself, and we can all adapt to this however feels best on an individual level; just do what feels right for you, and the happiness and confidence will grow.