Dazed Digital profiled influencer Sophia Hadjipanteli, for their editorial on 2021 beauty trends, as the founder of the #UNIBROWMOVEMENT. Though her unibrow is natural, Sophia is white (born in Cyprus) and Dazed has, since, been critiqued for white-washing. The reality, for many South Asian and Middle-Eastern bodies, is that the unibrow is not a trend but something steeped in cultural history and stigma. Kurdish model, Deba, articulated the all-too-familiar patterns of appropriation – where something that has been deeply criticised on black and brown bodies becomes trendy on a white woman overnight -, saying:
"Imaging a world where, instead of praising white women for having features that POC have literally been traumatised for, we uplift and give space to the POC".
In response to such comments, Sophia has staunchly defended her position, saying that being hairy is common for Cypriot women and she is simply encouraging any-hairy-body to love themselves. I have no doubt that she has been bullied for her hair, as she says, and has now done a lot of work to embrace her unibrow. In her feature with Dazed, Sophia says, "it's important to show that preferences and differences are not polarising, but rather unifying and ultimately meant to inspire". However, as many have pointed out, the issue is not so much that she has a unibrow and has learnt to love it, but that Dazed chose a white woman to be the face of the 'trend.' Why are POC features only accepted on a conventionally attractive white woman?
I am a Japanese/Jewish woman, and have always been hairy. I did everything to get rid of it, and by 15 I had tried veet, shaving, hot waxes, home-wax strips, threading, bleaching and bought an epilator. All the girls around me had perfectly smooth legs and high-leg bikini photos, and I was infinitely jealous of each of them. It started to change when I was about sixteen, when I spent time with a woman in her twenties with armpit hair. I was absolutely enthralled by her, and asked about her hair with such a smile my cheeks hurt; buzzing at her ambivalence to it all. I was amazed by her confidence and how beautiful she was because, before then, I didn't know that was an option – that women were allowed to grow their hair out.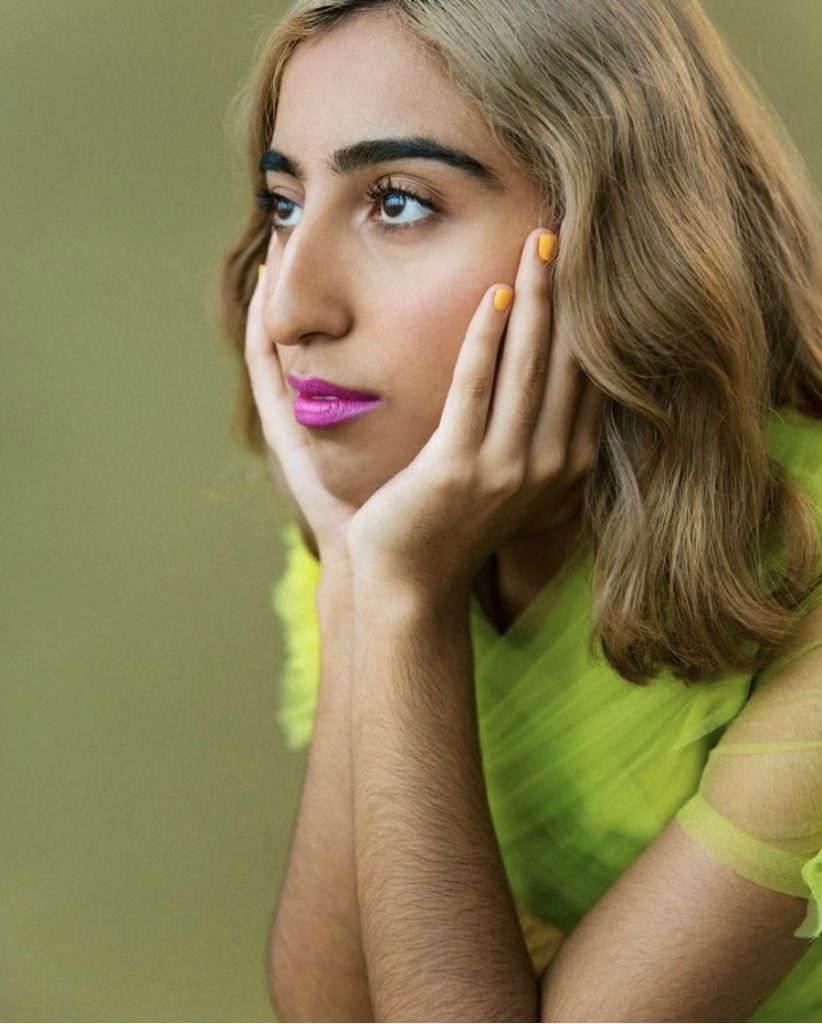 I have been battling the act of growing out my hair ever since, trying to pluck up the courage to do it. Eventually, I decided to do it and, at first, it was stop-start but I committed to it one summer, when I was working with children, hoping that I could be the girl with hairy armpits that would show a little girl that it's okay to be different. It was great and, when everyone else was doing it around me, I didn't even think twice about it.
I started noticing other hairy armpits, and saw that some white women's life's worth of hair growth was about an eighth of what I could grow in a month. I started watching women celebrate their whispers of hair on instagram, and I admired them, but I'd still look at the bush of dark hair on my own body and know I could never be them. I hated that I felt bitter towards women, resentful even, because I know it's not what they were trying to say. I know it's about the complex politics of policing women's bodies and everyone should have the right to refuse shaving, and we should support each other on that journey. But I want you to understand thats it's hard seeing someone have an easier time loving themselves and being accepted for it, just by virtue of genetics.
As more time went on, I started to get fixated on my hair. I thought everyone was looking at it – I couldn't help but think that the people around me were noticing it and thinking differently about me. I imagined myself as the girl with armpit hair, in their minds, and pictured them forming an opinion about it. I was always happy to discuss it and I had some great conversations with people about it, but I also profoundly didn't want to be noticed. I already have to think about whether someone is going to ask where I'm from; if they're going to assume I'm white, if they're going to say something and I'm going to have to speak up. I am already dissenting to the norm, and having visible body hair was something I couldn't take. And, I know that the stigma I've experienced, which is pretty mild in comparison to others, is merely a projection of that historically denoted to black and brown bodies, and that's something I hold onto writing this.
However, it was a horrible feeling, to regard myself succumbing to the very systems of control I so adamantly opposed. I had to remind myself that it's a choice. You're no less or more of a feminist for shaving, or not shaving for that matter. But to me, it felt like a concession. It's a work in progress, and I look forward to confronting all those feelings again in the future but, for now, I'm choosing the path of least resistance.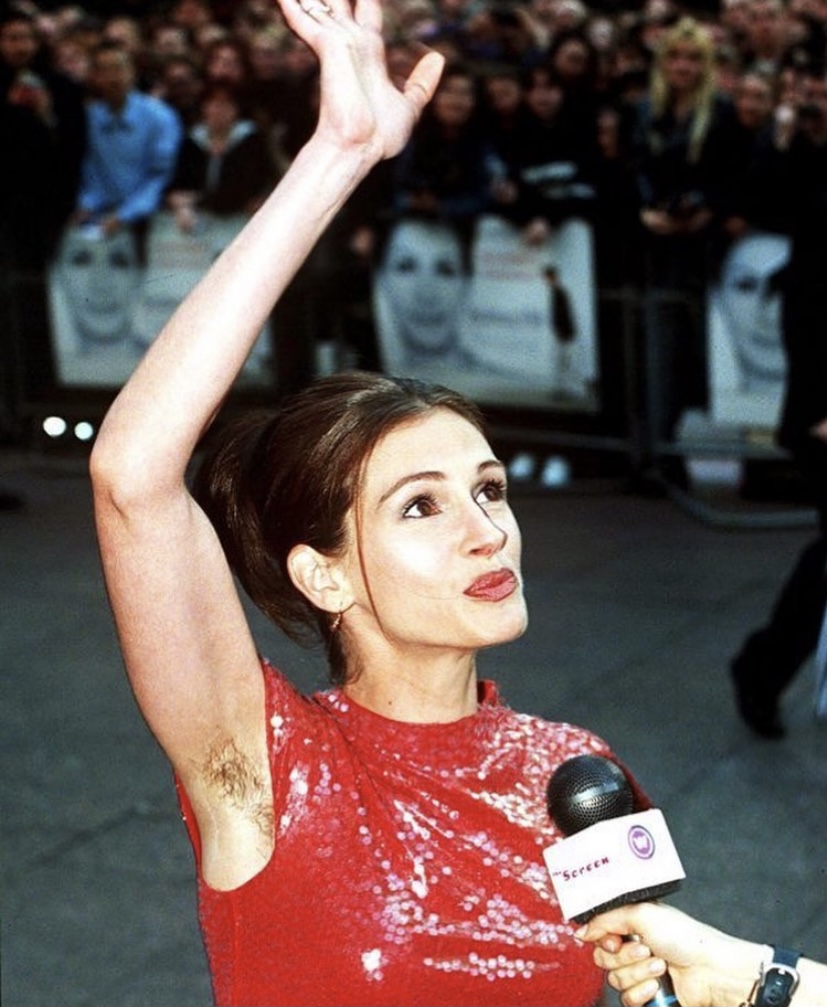 I spoke to my friend, Sara-Lily, about her experience of being a woman of colour with body hair. She told me, "When I first started seeing white women spearheading the body hair movement, and building influencer careers from it, it was kind of shit. Of course, I understand there's a lot of work you have to do to overcome the internalised criticism surrounding body hair, and that's difficult for everyone no matter how light of fair your hair is. But seeing interviews in magazines, with them lifting their arms and showing their 5 strands of golden hair, it just feels like this movement isn't for me. I can't hide it, I can't make my hair unnoticeable, you can see it from far away even when I'm not wearing a vest top. With white women, its important to keep in mind that women of colour, who grow their hair, are fighting against so much more societal disgust and distain in general. A lot of the time, models and influencers who are white have everything else in their favour. So people are like, "Well, I can deal with this one little thing." If you're not blonde and skinny and conventionally attractive, you're already seen as gross."
Sara-Lily, who I have always seen as an effortlessly confident woman, explains to me that it has been a fraught journey. She has had to deal with partners, acquaintances and peers talking about her hair behind her back and calling her gross and unattractive – (for what it's worth, entirely untrue). Even though she knows she doesn't want to associate with these people, it still sucks. Despite growing her hair from the age of fifteen, she has shaved a couple times since then, saying, "I just wanted to feel normal." This speaks to how women of colour know this idea of "normal" is, at once, a fallacy and something that categorically does not include them. You can shave, and you still wont be "normal." Being told you're 'unacceptable' for your body hair becomes merely the articulation of something much larger, much closer to the bone.
So, thinking about Sophia and her unibrow, I can see the positives in her self-acceptance and I can also understand how painful it is to see her fronting this campaign. Yes, it is difficult for hairy white women and, as Sophia says, Greek women have their own unique experience with body hair. They should embrace every hair on their body and, if they can help anyone crying over wax strips, that's nothing but a good thing. Every person on this planet deserves to love themselves, and while women are still judged as consumer products, that remains a radical act. However, it is worth remembering that it is more than skin-deep for women of colour, and it does not erase Sophia's achievements to accept that.
The pure exposure of showing body hair, on a white woman, does not automatically elevate minority communities. On the contrary, it shows POCs that their bodies are too dissenting, too dirty, too out-there, too Other to be showcased like we showcase whiteness. If we erase bodies of colour from the conversation, and assume body hair is an equalising factor, we succumb to the mythic balm of a post-racial world and allow the imbalances, rife in the industry, to persist. In my ideal world, white influencers would not shy away from recognising that their whiteness has expedited their success, especially when their messages of empowerment ripple into insecurity for POCs. But even still, that would not change an industry that rests on selling whiteness to itself, and teaches minorities that they are either too difficult to celebrate or are nothing more than a prop. So the question is not why has Sophia taken up space, but why is her story easier to sell?