It's no understatement that emails have been the driving force for communication, especially within the pandemic. Besides Zoom calls, regular phone calls, and the odd text, emails have provided us with a streamline way to communicate with people oceans away from us. However with emails, sometimes a lot of stress, and anxiety comes forth.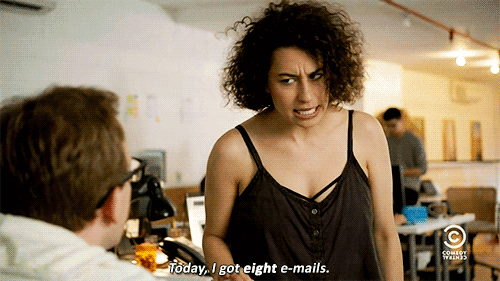 Here are five tips on how to work through emails efficiently:
1 – If you use Gmail, turn on the option to undo the sending of an email.
You can delay an email from sending, anywhere from five seconds, to thirty seconds, and this honestly could save you a lot of hassle. I've heard so many people (myself included) accidentally address the email to the wrong person, not attach a document you were meant to send, include the wrong details, send it just as they've sent you an email, etc, and the cancellation option is so handy.
2 – Likewise if you use Gmail, or other email platforms, take note of the "schedule send" option next to the send button.
This I found helps the most when you're working with different time differences. For example, if you live in the United Kingdom, and you're communicating with someone in New York or Hong Kong, most likely by the time you send an email in your morning slot, their inbox may have piled up by the time their 9am rolls around. Therefore, whenever you're ready to send your email, click schedule send and arrange for it to be sent at a later time or another day, so it pops right up in their inbox at a suitable time. Likewise another note; 9am on a Monday morning may not be a great time for inbox visibility. I've heard from professionals that usually a Tuesday or Thursday around 11am or 2pm are great times to send emails, as on Fridays, everyone is trying to leave the office, and Mondays everyone has way too much to catch up on. Think about it, it's quite hard to receive an email on a Friday and try to begin a project over the weekend and then catch up on Monday, where as if you communicate on a Tuesday, get a reply perhaps on the same day or the next day, you have a few more work days to communicate with them, and work on the considered project. It's all about creating a strong foundation of communication, not something where they'll forget about you over the weekend.
3 – Take deep breaths between email conversations.
Not every person we communicate with has email etiquette, or will be nice to communicate with, which in turn can cause a lot of anxiety to work with. A Happiful article suggested a "cooling off period" between responses, as it allows you to rationally think about your response, what is going on, and the logical thing to do. Likewise Happiful suggests responding to emails when you're emotionally in the right mindset. Whilst sometimes business beckons and we can't avoid it, there are ways we can regain the power in when we choose to open our inbox. Happiful notes that going into our inbox and replying after we exercise, or after lunch when we've eaten, could be beneficial for our mental state.
4 – Set boundaries.
Freelancers especially find it hard to set boundaries, in particular around time management. We don't usually have set structures of a 9-5 job, or have a boss breathing down our neck on finishing a project – it's usually on our terms. Therefore, it's vital we implement boundaries around when we shut off our emails, and walk away from our laptop. Whilst most people are finishing work around 5pm, perhaps you find joy in finally being able to quietly finish a project without having to quickly reply to those looming emails. So, give yourself the boundary of a 7pm or 8pm cut off, and no inbox opening on the weekends. For the sake of our mental health, and wellbeing, we need to allow time for ourselves, and tend to things that cater to ourselves beyond work commitments.
5 – Not zero, but rather priorities.
So many platforms have expressed the importance of not focusing on getting your inbox to zero emails, but rather focusing on the emails or clients that are of the utmost priority. I second this in that it's truly so important in focusing on the most urgent projects, the projects you've already given most of your time to, and want to give your time to. If you decided to try to get to zero emails, imagine how many new email chains you'd have alive. You'd be receiving about 5x the amount of conversations that you actually needed. Yes, whilst seeing that bold number of unread emails may linger in your mind, remember that it is so vital to give your good time, and energy to the priorities in your life (and inbox.)
All in all, remember that emails are not instant messaging services, they are a chain of communications that don't necessarily require you to reply immediately.
Don't allow people to take advantage of you within emails, by disrespecting you or your boundaries. Perhaps by writing in your signature of your email, that you do not open emails after 6pm, this will help others understand the boundaries you have and make them realise the time they have with you is precious.
Whilst many people say business shouldn't be personal, it really can be personal. You're literally communicating with other people, exchanging your energies & communication strategies, and whilst you shouldn't always take what someone says personally, sometimes it's hard to do just that.
We have to use the above strategies to further protect ourselves, and our wellbeing, as we can't control other people, but rather we have control over our own lives, and actions.