I've been thinking about magic recently, and where we can find it during the pandemic. In part I of this series, I looked back at my childhood spell book and realised that I used (what I thought was) magic, in order to make sense of the world and try to take back some control over it. In this instalment, I spoke with the absolutely ethereal Grace McGrade on what practising witchcraft is really like, and how we could all benefit from a little more magic in our lives.
W2W: Hi Grace! Can you tell our readers a bit about yourself?
Grace: I'm a practising astrologer, witch and reiki master based in LA. Reiki is an energy modality, and I've been doing that professionally for almost four years.
W2W: How did you start practising magic?
Grace: I started [practising] magic when I was 17, when I was trying to make a boy call me back. It's changed quite dramatically since then because, once I started to see evidence of it working, I started questioning what I wanted. What is a regurgitation of a cultural meme? What is beyond the scope of desire? What am I actually looking for? So there was this shift from victimhood to creatorship; from being a victim of our lives to being active participants in the makeup of the reality we're experiencing externally. That's what I try to help people with through astrology and my other practices: that everything is energy, and consciousness doesn't end at the end of our skulls, where interacting with a wider field, intentions and, even, trauma, has the ability to draw certain experiences towards us — and we need to be more mindful of that.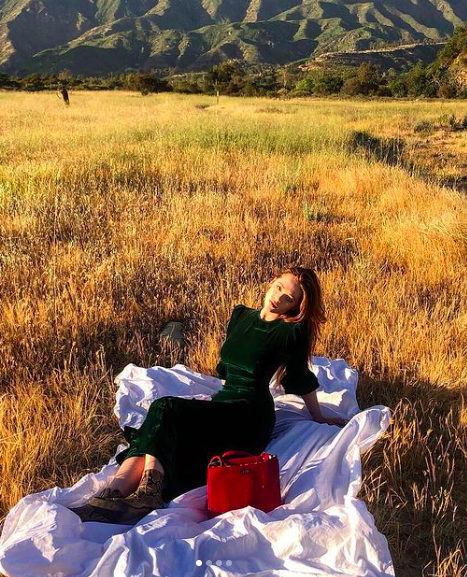 W2W: How would you say the concept of magic has evolved for you?
Grace: Now, it's not about 'getting stuff' at all. To me, it's more about the unification of the masculine and feminine energies. The external world is like a mirror of things happening internally. So instead of trying to change things externally, how can we pay attention to what is triggered internally when things are exactly the way they are?
W2W: How has your purpose as an astrologer changed?
Grace: My purpose as an astrologer has changed insofar that I'm not necessarily looking to get people to over-identify with their compartments. I think we're in an era of massive over-identification and labelling; astrology can be guilty of that, like, "I'm a gemini so I can be a two-faced bitch!" Astrology is actually about finding the space between what is the human experience that you elect to take on, and what is beyond that.
W2W: Have you noticed a change in how people are approaching magic and astrology during the pandemic?
Grace: I think people have been confronted with their own energy fields for the first time in a very long time. As a result, a lot of people are having awakenings — and that can be really scary. Usually, the first level of that is stifling through trauma and stuck-energies that have been put onto other people. And I want to emphasise that witchcraft is inherently anti-capitalist: it's of the earth, it's not based on systems. So in this breathing space from the systems we normally live in, people are naturally gravitating towards self work and self-expansion.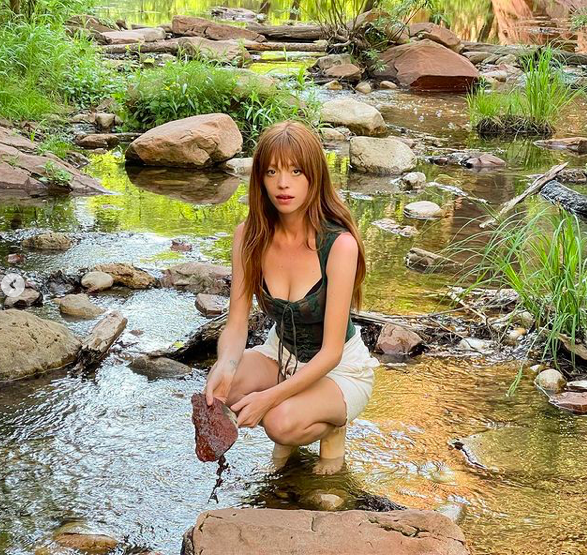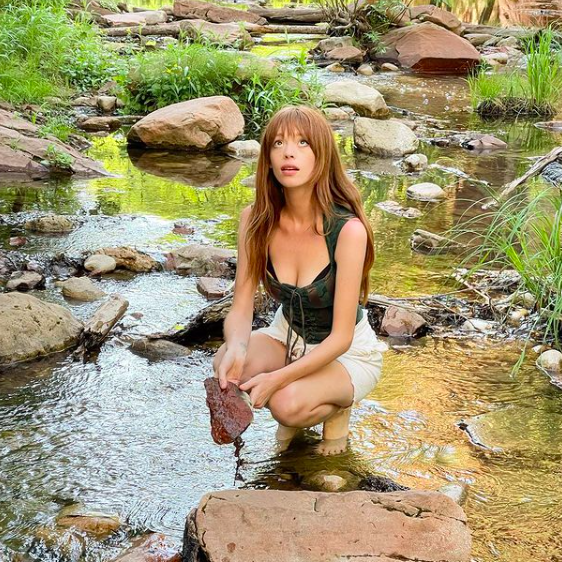 W2W: It's interesting you say it's 'scary', because I think witchcraft has gotten a bad reputation over the years. Would you agree with that?
Grace: Well, for example, a knife isn't evil but the wielder can be. A knife can cut an apple but it can also stab a man! Magic is a bit like that — and to me, magic is more about knowledge than the manipulation of energy. The word "witch" comes form the word "weiss" which means 'wise woman', so it's just one who knows. And people are doing it all the time, whether they're aware of it or not. Our days are comprised of rituals — hygiene rituals, beauty rituals — people are constantly speaking things out and getting things back. To be a witch is just to be cognisant of what you're putting out there and receiving.
W2W: Going back to what you said about the unification of masculine and feminine energies, what role does gender play in your practice?
Grace: We're in this era where the Divine Feminine has returned to earth. We're moving from a Saturn based culture – which is all about increments of time and how much work you put into something – to a Uranian structure, which is about newness, innovation and having a more disorganised lifestyle. During the pandemic, societally, we're confronting a lot of big feminine themes. Magic is one of them, because it corresponds to the intangible and the unknown. I think that's what true femininity is: it's emotional and it can't be physically held.
W2W: How is this gender dynamic playing out in society?
Grace: I have a lot of female clients who are agitated about the lack of work men are doing on themselves. I meet a lot of women, and nearly always they say, "I'm doing this new yoga thing," or "I'm going to therapy" or "I'm going through this hard thing and this is what I'm doing about it." There's this constant need for self-aware, self-improvement in women, and they're the ones feeling this shift in consciousness first. Hopefully it'll start to trickle into the masculine field – maybe.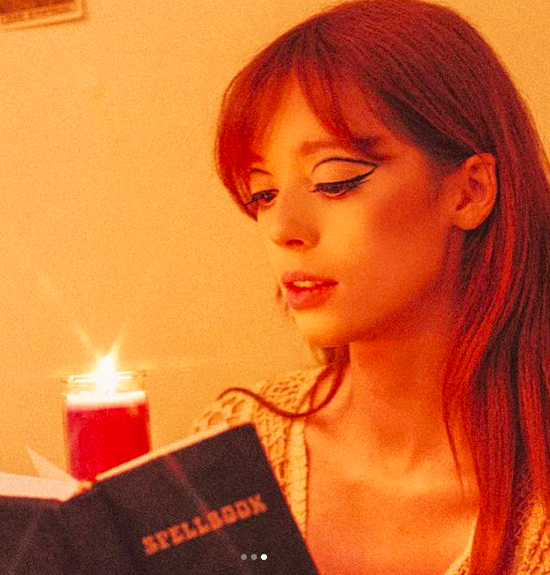 W2W: The idea of a dependable 'ritual' has been really important for everyone this past year – what are some of your rituals?
Grace: I have a very austere, energetic hygiene practice, particularly because I work with a lot of people. So I'll layer my hygiene practices and visualisation; for example, when I shower, I imagine the water clearing out my energy meridians. I do a lot of ancestral clearing, which consists of me writing out beliefs I've been programmed to have, based on my family lines, and trying to replace them with new ones. I meditate and go for a walk in nature. That walk is the most important part of my day because I'm communing with something bigger than me. Being in nature, I'm able to expand my consciousness outside of my physical body and connect with this safe container that is also evolving, and changing and growing.
Speaking with Grace, I can see that truly connecting with spiritual-energies is about opening up, not building new walls. I have definitely been guilty of choosing to see answers and simple solutions instead of the messier, interconnected truths that lay beneath them. In light of the pandemic, it's easy to adopt a fixed view of reality, because everything seems so overwhelming, and so frightening. Grace makes a compelling case for opening ourselves up, our consciousness and our vision, to see a world beyond the confines of self.

Keep an eye out for Grace's soon-to-be-released podcast – "Bitchcraft: spirituality for bad people," – a non-dogmatic, conversational podcast about the dos and dont's of witchcraft (like, don't do magic when you're drunk)!
Instagram: @gracemcgrade
Book a session with grace here: https://palpablemagic.com/sessions