If you hear a debate, gender and race are continuous hot topics and, more than ever, a stage for violence. As the debates move forward, you notice arguments are mostly rooted in prejudice and the clear intention behind them is to create a shame circle: a platform to engage in anger, refusing to acknowledge the social differences and even the faults in individual judgment. Therefore, can reformulations as political correctness be called progress? Or are they a dangerous act that restrains speech?
Language is used as a powerful weapon. Feminists are called feminazis, Black people are accused of playing the 'race card' and white college students, who are trying to fight for change, are deemed 'entitled snowflakes'. Is this something we all want to endure when having a casual conversation? Completely! I could not be blunter. I know it's easier to shy away from debate, but change is only concrete when we are engaged in it. Much of the debate around language and human rights is tied up with 'political correctness,' where it becomes increasingly difficult to maintain a narrative. While it remains important for women and minorities to counter allegations against themselves with facts and research to assert the truth, do not be discouraged to speak freely just because people might think you are against men, heterosexuality, or people of divergent ethnicities.
.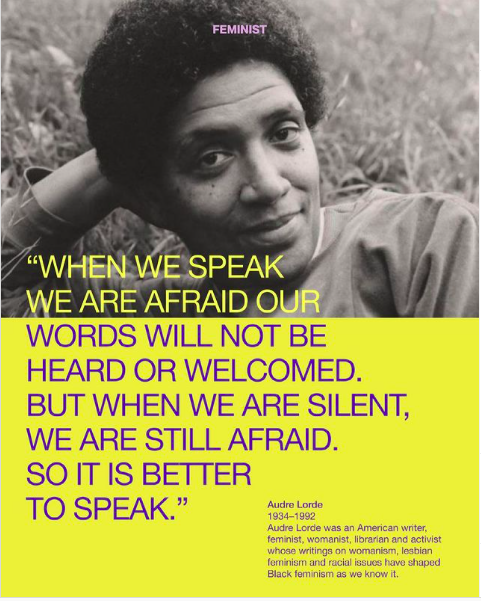 After a lot of research, I am still intrigued by these new allegations and confused by the list of forbidden words that comes with them. I found that the term 'political correctness' was coined by the left, and is based on the idea that we should be mindful of prejudice, but not so hypersensitive as to lose all rationality. As Michelle Goldberg states "it all boils down to being civilised". Therefore, why is it having so many negative consequences?
As the term political correctness was hijacked by the right, it has been used as an argument against free speech — which was evident in Trumps 2016 campaign. In his campaign, political correctness was seized to raise controversy and pledge for false free speech — breaking countless unspoken rules regarding what public figures can, or cannot, do and say. The backbone of his campaign was that Hillary Clinton and Barack Obama were willing to let people suffer because their priority was not to solve problems, but prevent anyone from talking about them.
.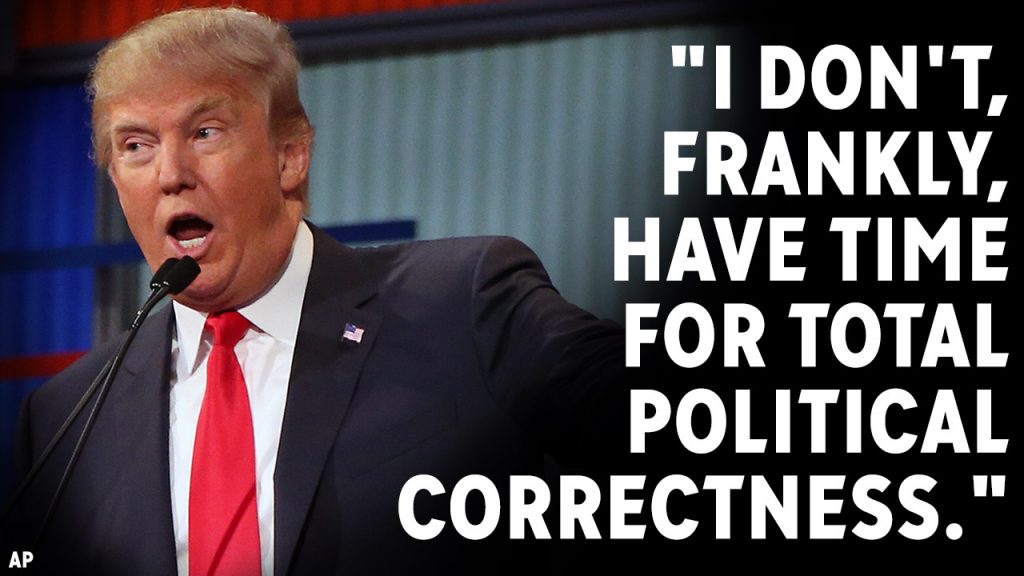 "I think the big problem this country has is being politically correct," "I've been challenged by so many people, I don't frankly have time for total political correctness. And to be honest with you, this country doesn't have time either."

– Donald Trump
.
Now, political correctness seems to mean: everything I hate but my social environment does not let me talk about. With political correctness being framed as the source of all our social problems, people have felt the freedom to make inappropriate or racist comments by using political correctness as a shield. So, instead of a term used to sign awareness against prejudice, it has become a well-honed weapon to caricature powerful messages and people. You might be asking yourself: is there a need for any of this? Gender policies, language control and minorities protesting for change?
.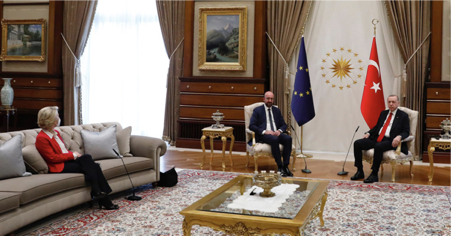 .
Even though multiple changes have already emerged, incidents like the protocol accident involving Ursula von der Leyen, the European Commission president in Turkey, still exist. The Turkish administration "forgot" to give von der Leyen a chair next to Turkish president, Erdogan, and the president of the European Council, Charles Michel. Leyen, the European Commission's first female president, was made to sit on a nearby sofa away from the debate being held.
This incident clearly shows how a small act can have a ripple effect. It not only disrespected her position just because she is a woman, but also exposed the ever-present symbolic, misogynistic treatment of women in Turkey. Countless issues like this happen daily worldwide; therefore, yes — debate and being politically correct about sensitive matters is a necessity. Accordingly, what happens to friendly debates? The Tertulia between like-minded people? If we shy away from anything that makes us uncomfortable — a direct consequence of the cancel culture movement — what will happen to the famous unconditional logos?
.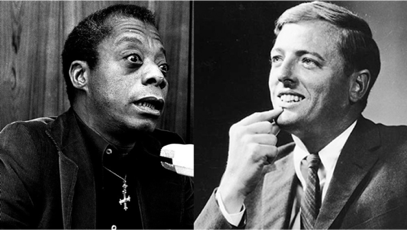 Honestly, the only answer I could gather is that we need to stay on top of the issues. Be acutely aware of what conversations are being held, and be strong enough to not take everything personally. It is completely normal for opposing viewpoints to get heated, but if we listen and answer to the words and not what we think people are saying — a real conversation can be held. A strong chain of dialogue keeps us from alienation and ideological possession, so speak truthfully and do not disregard the power of language.