Perhaps you've been made aware of Non-fungible-tokens recently, or maybe you know nothing about them. To summarise *briefly*, NFTs (Non-Fungible-Tokens) are really anything digital. A video, a meme, or a piece of digital art which is embedded with a code that shows its uniqueness, kind of like a trading card – but more on that later.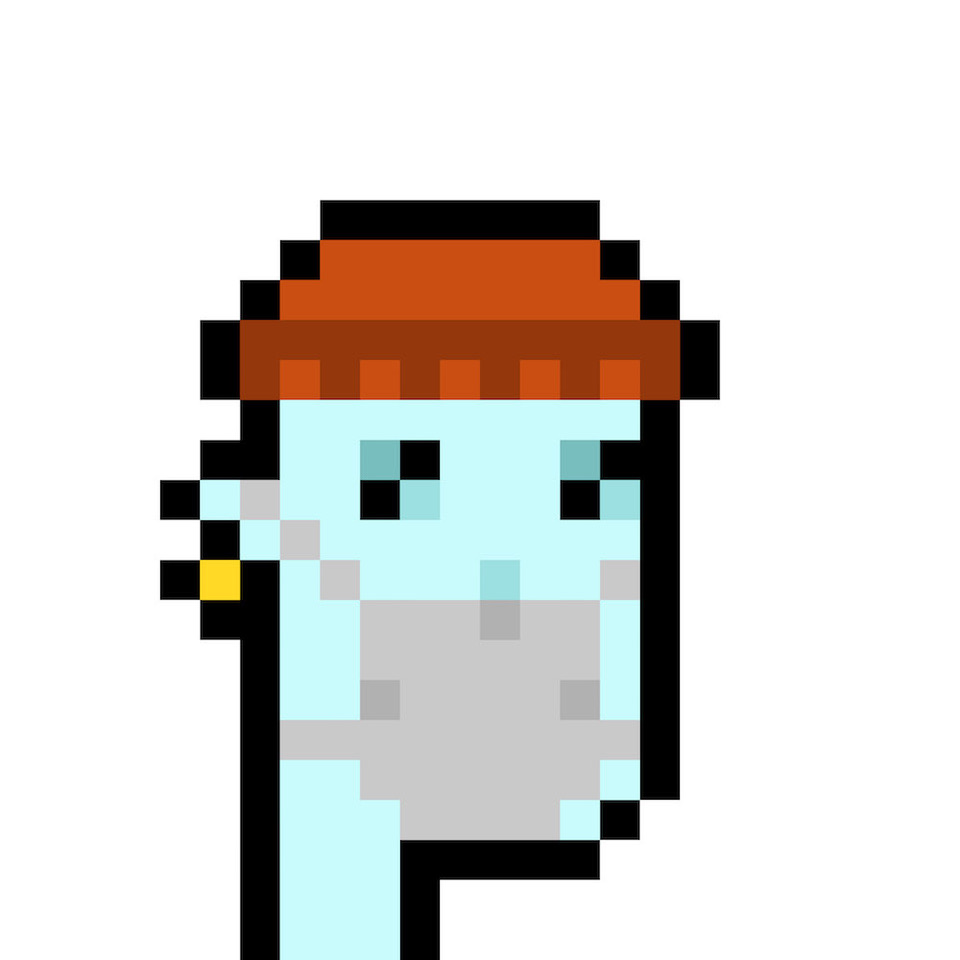 The exciting thing for the art world is that NFTs are finally moving into the mainstream, and there's a lot of hype around them. "Natively Digital", an NFT sale by luxury art marketplace Sotheby's took $17.1 million in total, and one artwork — Cryptopunk by Larva Labs (as seen to the right) — sold for $11.7 million. But beyond the huge price tags and sensationalism— what does the NFT boom really say about the future of art? 
As someone without the technical literacy to go into mechanics of NFTs myself, I found myself with so many questions and little answers. That was until I found Miller's writing on Agora — a Network for women in Digital art that's committed to demystifying NFTs, crypto and digital art. Miller is based in London and born in Paris to East African parents. Her writing for Agora focuses on the opportunities NFTs offer to women and minorities; covering the Women of Crytpo Art's Arcana Tarot NFT collaboration to discussing whether VR gallery spaces counteract inequality or recreate it. We had the opportunity to pick her wonderful brain about all things NFT.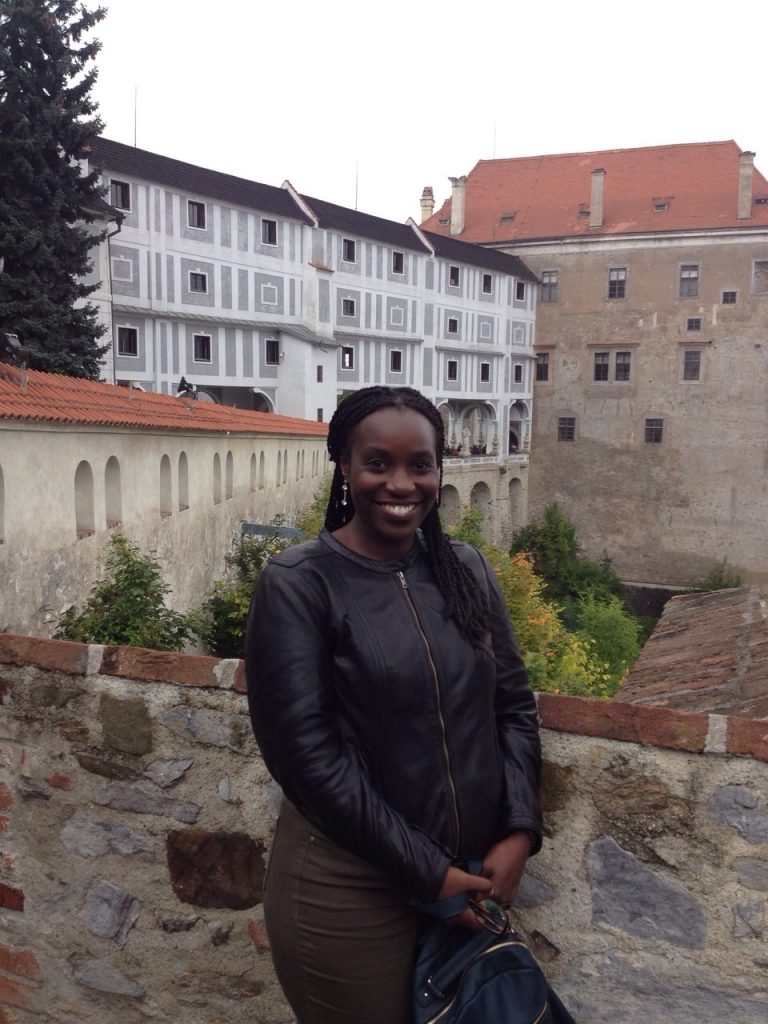 W2W: Hi Francesca! First and foremost…what actually is an NFT?
Miller: An NFT is like a mark. Imagine on a "normal" piece of digital art, it can be shared and replicated and sent to anyone. With NFTs, there's a code behind them, embedded in the webpage, that tells you the ownership and its uniqueness. Wherever it goes, wherever its replicated, it shows you its the only one of its kind. So even if its copied you can see it's not the original, and you'll always know where it is if it's yours.
W2W: You make it sound so simple! We love how you write about more than just the profit margins for NFTs, approaching it from a non-sensationalist viewpoint that also takes them seriously as works of art. You used to work at Christie's, which is one of the most prestigious auction houses in the world, before Agora — How did you find that transition?
Miller: It was a massive leap of faith! I love art — I grew up in Paris and museums were my playground. And all the tradition stuff is nice, but its always focused on the male works of art — sometimes completely erasing the women involved. In 2018 I saw an article called "the best 100 artists of the 20th Century" and they didn't list one woman; not Frida Khalo, not Yayoi Kusama. No one. I had these seeds planted, so when the founder of Agora — who is a Belgian lady of Chinese descent — said she was making this social enterprise promoting digital art for people who identify as women, and that digital art is *supposed* to break down boundaries, I thought: maybe there's a story to tell there.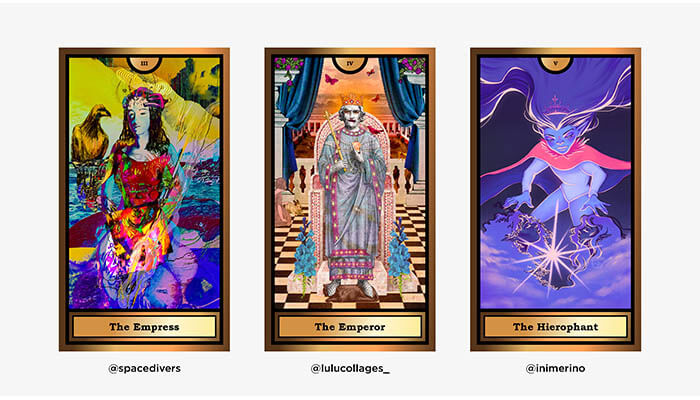 W2W: You wrote on the amazing collective, Women of Crypto Art (WOCA) for Agora — do you think NFTs are a bit of a boys club to necessitate these types of groups? What are the promises and the pitfalls of NFTs for women and minorities?
Miller: So the promises are, if you've got a computer and you can code (I haven't reached that yet) you can be an NFT artist. Imagine you live in a rural Scandinavian village, in Lapland, you're so talented, you're shy, you don't want to move, but you want to speak to the world through art. NFTs would be perfect for you. I've spoken to an NFT curator in Japan who told me he's curated online galleries for people who are paraplegic. They would likely never have access to a physical art gallery, Christies wouldn't even open their doors to them. So NFTs are really opening up opportunities in terms of accessibility. There's also great connections to be made, like WOCA and an artist called Sparrow — they're all female crypto artists who love their art and support each other.
The barriers are twofold: the first is that the main platforms for selling crypto art and NFTs, called the blockchain — which is like a market place where they sell NFTs — are all founded and held by men. So in that sense it is a bit of a boys club. Then there is the technological barrier, because NFTs involve coding and there's some mysticism around that. Women aren't as confident to put themselves forward in those spaces, because there's this impression that crypto art is just for men. In reality, it's so much bigger than that — you can produce NFTs digitally or physically, even 3D printing… Some young women crypto artists have started training women for it, like the artist Ashley Zelinskie, which is great to see. Nonetheless it is still harder for women and minorities, there are still systemic discriminations — even if it's online.
W2W: It's interesting that there's these groups like WOCA, who are really working to get their message out there with slower, committed ground-work, — and the big auction houses have swooped in for these huge sales. Are these groups getting left behind?
M: It's so typical! Sotheby's and Christie's are recreating what they did with the traditional art market, which is frustrating because one of the reasons digital art, NFTs and crypto were coming up was because they existed to open doors for minorities. These institutions are recreating the traditional art market hierarchies, and they kind of obliterate the journey of a lot of these artists. The whole storytelling and journey behind them has so much more weight than this sensationalist trend.
However, I'm not going to be entirely negatory. I still think movements like WOCA and people like Ashley are coming up. The big sales will erode their growth a bit, but maybe Sotheby's will stay with NFTs for the long run and not just ride the trend. I think smaller auction houses will be better for NFTs, and they tend to be kinder to women and include them more. There's also a bit of hope with online platforms.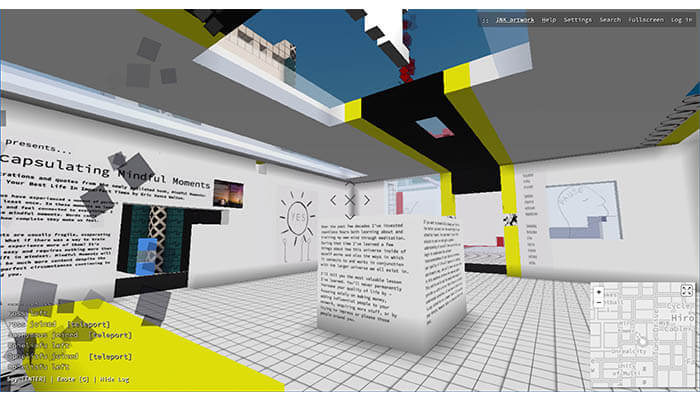 W2W: Do you think we'll be seeing more virtual gallery spaces?
M: I think we will. There's people out there who curate immersive crypto-galleries, not just art but cryptovoxells with NFTs. In these cryptovoxells there's a sign, a label with its value, and an equivalent to a little red sold-sticker too. They're getting really good. I believe that NFTs and online spaces allow artists to connect from all over the world, and the pandemic has helped too because it has primed people for online spaces. It's also greener when you think about it, because you can avoid shipping artworks, printing advertising, paying for insurance — think of the Carbon footprint.
W2W: What advice would you give to someone who wanted to learn more about NFTs, and maybe get involved?
M: First of all, it needs to be demystified and not think it's so special. A good place to start is Instagram and twitter: find the art that you think is pretty, and follow the artists. Oftentimes the artist are much more open than the institutions between them. Social media has really opened the doors for communication — you can just message these artists if you have any questions and, in my experience, they've been so helpful. And if you cant get the technical things — don't worry. Art is such an emotional thing, just follow what you like and the rest will come naturally.
Alongside her work for Agora, Miller is currently working on a children's book of East African folklore (she is a gemini, after all). Her writer's page for Agora can be found here https://agoradigital.art/we-are-agora/francesca-miller/ and her website is https://francescanmiller.com
You can find the Women of Crypto Art collective here : https://womenofcrypto.art