The dating world is such a scary place. Am I wasting my time? Is this man really into me? Are we getting married? What are his thoughts on colourism or intersectionality? (Kimberlé Crenshaw is my hero). Is he a serial killer? These are all the questions, and believe me I've got more, that come into my mind whenever a man shows interest in me. I don't understand why we can't automatically be on the same page. Wouldn't that be easier? I mean, why is it that women walk around with their intentions written across their forehead and men don't? By now, I know we're only in the intro of this article but, I'm quite sure you figured out that I'm an over-thinker and a daydreamer. What a wonderful mix! And I'm not even being sarcastic.
I'm not going to lie, being a plus size woman has become a little bit easier over the years. I mean, beautiful plus sized clothes are still way too expensive and the inner thigh part of my jeans are still ripping BUT we're far away from the early 2000's when women had to be a size 00 to fit society's beauty standards. If we're being honest, the thin-ideal concept is still very present in today's society. I, myself, am still looking forward to losing a few pounds to be able to confidently flex on the "Gram". Now let's establish something: The Western beauty standardisations are mainly based on the European criteria of what real beauty is. So, not only am I not thin but I'm black. I'm a fat black woman.
Don't get me wrong, I know that I'm beautiful and beautifully made, but I'm also constantly being reminded that I do not fit society's beauty criteria. I do not have fair skin, and my hair does not follow a loose-curl pattern. I do not even look like the black woman that would potentially fit the European beauty standards. Texturism and colourism are still playing a huge part within the black community when it comes to beauty. And, yes, it's time for things to change. My dark skin, my weight and my hair texture shouldn't make me "lose points" on the dating scene. The truth is, even if I lose weight, I cannot change my skin complexion. And even if I could, I wouldn't because, as I said earlier, I am beautiful and beautifully made. I will lose weight, but to feel better in my own skin and for my own health, not because society pressured me to do it. What's even crazier is that I still have to think to myself, "Is he into black women?" even when dealing with men from my own community.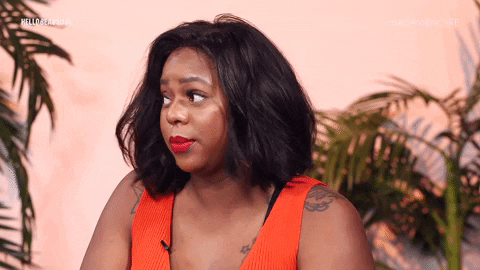 I honestly didn't think that my weight was an issue before entering the dating scene. I always felt secure when dealing with black men because I told myself that they would understand me. I've come to realise that sharing the same skin colour as another human being doesn't obligate them to respect you. Who's going to pretend that being rejected doesn't hurt? In seeing the things that some black men won't accept for a (fat) black woman, but will blindly accept for non-black women is irritating and shameful. I want to be clear: I'm not saying that all black men have to find me attractive, however, my point is that the expectations are higher towards black women. Am I crying or begging to be loved by black men? Absolutely not. As a human being, I am requiring respect from the entire human race, but especially from my own kind.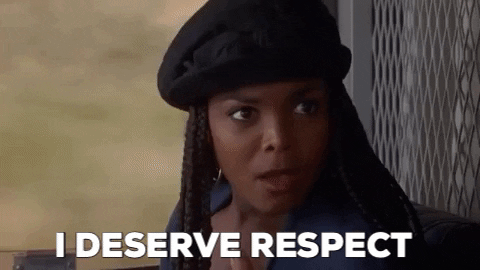 I recently caught myself describing 'me' as an unlovable person, while talking to a friend. The men that I've dealt with have always made me feel like it was a difficult task to love me. So many thoughts came across my mind, but I've always refused to accept a man's interest in me as a favour towards me. I think it's really important to understand that the self love journey isn't an easy road. I sincerely believe that no one will ever be done with that journey. Some days I feel good as a fat and fabulous woman, and the next day I'll feel like I'm the ugliest woman on earth. I came to understand that loving yourself is a lifetime commitment; things aren't always going to be easy but you have to allow yourself to be vulnerable and, most importantly, you have to be there for yourself. When you're at peace with yourself you can easily understand that a person's choices and preferences cannot affect your worth and your capacity to be loved.
Whether you're fat or skinny, short or tall, black or white, I believe that, before entering the dating scene, you have to be sure that you're at peace with who you are in this moment – not who you're planning to be in 6 months. Stop postponing your happiness to fit society's expectation of what you should look like.
One thing that I absolutely love doing is to stand naked in front of the mirror, contemplating my body, my temple. Because every stretch mark, every roll is a part of who I am. If you're planning to lose weight, keep in mind that you aren't doing it to be prettier but to be healthier. I encourage you to take 5 minutes everyday to look at your beautiful self in the mirror. The first two days are going to be awkward, I'm not gonna lie, but the awkwardness will disappear with time, as confidence beings to blossom within.
Dating as a fat black woman isn't easy. I sometimes feel like people assume that we shouldn't have standards. Being fat does not decrease my self worth. I will not settle because "I should be happy a man even wanted to be with me". Yes, I dare, as a fat woman to have standards, and high ones on top of it. Yes, I dare as a fat woman to be high maintenance. I will not let society use my fatness against me. I am worthy of love and respect, no matter what I look like.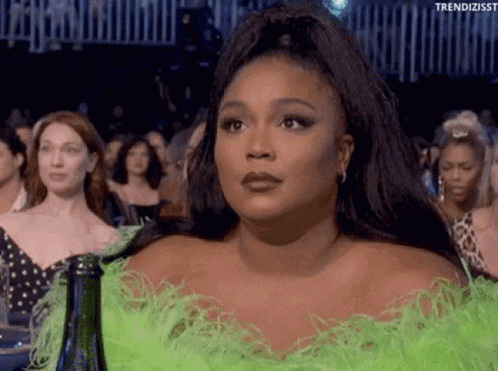 I'd write another paragraph but I'm hungry as hell..
Chin up queens!