Growing up many black women were told that we would have to work twice as hard as anyone else. Once because we were women and twice because we were black. For many black women it became ingrained and although there was good intention behind raising us with this mindset, it does have negative effects. When I was younger, becoming a 'Strong Black Woman' was something I subconsciously aspired to. I saw it as the opposition to the stereotype of being an 'Angry Black Woman'. To me it embodied what it meant to be hardworking and caring, with a strong level of independence and perseverance. But as I became older and I looked at the women around me both in my personal life or through media who I regarded as 'strong' my perception changed. Yes, they were caring, but to the point that they constantly put everyone else's needs before their own, with no time for self-care. Yes, they were hardworking and independent, but endured unnecessary hardships like racism and sexism in environments that they didn't need to be in, but stayed in for the well-being and comfort of others. It's even more difficult when you see women who enjoy their field of work but still have to repress emotions to avoid being looked at as 'angry', 'aggressive', 'feisty' or a 'bully' . Words that women such as Misha B and Yomi Adegoke have received from the media and audiences as a way of invalidating their emotions or making their behaviour seem irrational.
At times it can feel like you're trapped- If you let everything slide you become passive. If you put everyone before yourself whilst seeing your own emotions as an inconvenience you fulfil the current narrative of being a 'Strong Black Woman'. If you express yourself, you risk being labelled as the 'Angry Black Woman?'. It can become overwhelming constantly having to be aware of every move or comment you make, knowing it could easily be perceived in the wrong way.
The stereotype of the 'strong black woman' isn't just reinforced in the home or believed only by black women. Since the beginning of slavery there has been a belief that black and brown people do not feel pain the same way white people do. James M Sims, who is known as 'the 'Father of Modern Gynaecology', would operate on enslaved black women without using anaesthesia due to these beliefs, and unfortunately they are still prevalent today. A 2016 study showed that there was racial bias in 'pain perception' due to beliefs in biological differences, meaning there was difference in the way patients are treated. This explains why black women have a maternal mortality rate that is five times higher than that of white women, and some can relate to stories of negative experiences when interacting with healthcare professionals.
One thing I've learnt is the importance of having a strong support system around you. Surrounding myself with other women, especially black women who are trying to move away from the concept or rewrite its meaning, has been an important part of my own shift into womanhood. Talk to your family, your friends, the people around you. Set boundaries so you can still care for others whilst prioritising yourself. Acknowledge your own behaviours that may lead to repeating this cycle.
Remind others to continue to educate themselves to develop spaces where everyone can be comfortable. Raise daughters, sisters and nieces to understand the importance of self-love and self-care. We're still learning but identifying and understanding the problem is the first step towards a necessary growth.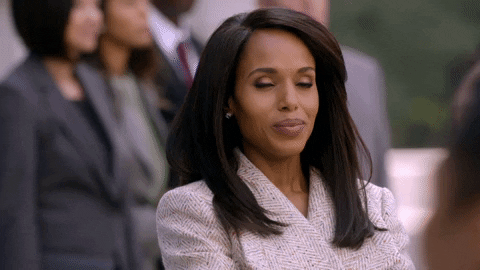 Recommended reading:
'Slay In Your Lane' written by Yomi Adegoke & Elizabeth Uviebinené
'I Am Not Your Baby Mother' written by Candice Braithwaite
'Sacred Pampering Principles: An African-American Woman's Guide to Self-Care and Inner Renewal' written by Debrena Jackson Gandy