Imagine: One evening, your ego invites you to dinner, to tell you its story. A table is set for the two of you, complete with candles and a bottle of wine. If you find it difficult to project yourself in this darkness, don't worry, Chloé Sebagh does it all for you, in her first podcast 'Story of my ego'. In theme with Woman To Woman's Her Safe Space campaign, I interviewed the French podcast host, in order to reflect on the relationship we have with ourselves, and to get a better understanding of the concept of The Ego vs The Self. In 10 short episodes, the young narrator dives into our brain, untangles the complicated and unhealthy relationship we can sometimes have with her (or him), and helps us to confront our thoughts, our fears, and ourselves.
.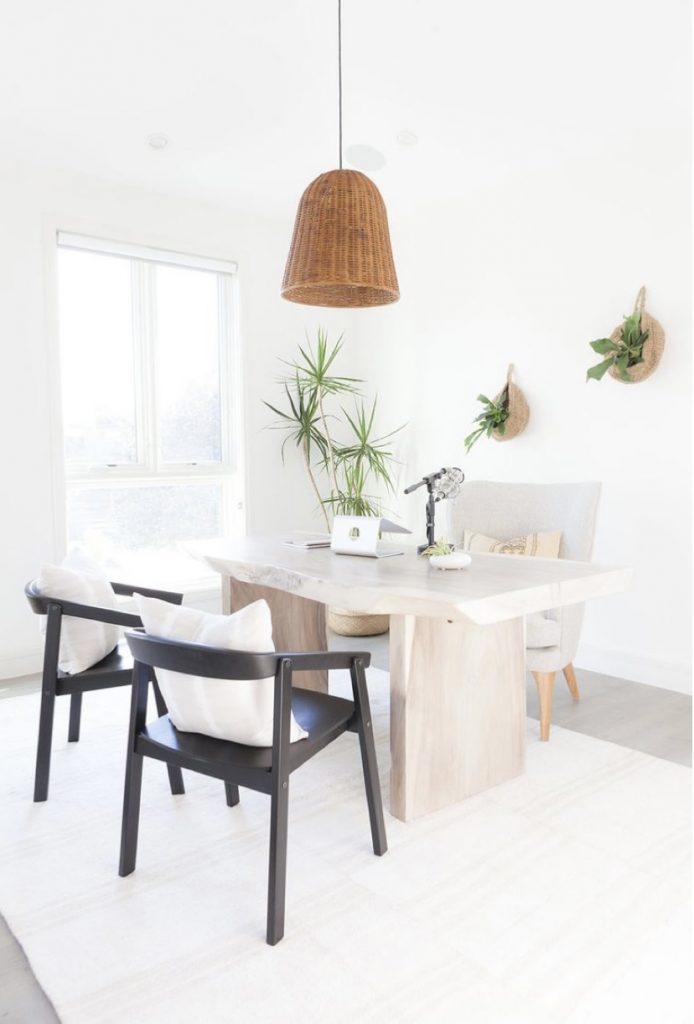 .
Bridging the gap between documentary and fiction:
Q: How did you come up with this podcast? 
CS: There are three main reasons: I've wanted to do podcasts for a long time – initially more of a documentary – but it was difficult to do during lockdown, and so I turned to fiction instead. Then, for the subject, the idea came to me because I often saw negative things about the ego: "Get rid of the ego", "all about the ego", "overcoming the ego". I thought that making it a character, in its own right, to analyse it, might be interesting. The idea was about bringing out the notion of 'self', to look at it differently. And, like many people, I found lockdown was the perfect time for introspection and, therefore, the right moment to write a podcast about it. In this period, I have often had the impression that I couldn't manage things or situations. As everything happened and got mixed up in one space – my brain – it was hard to understand what was going on. I wanted to get my ego out of my mind, put it next to me and really engage in a discussion with it.
Q: You have just spoken about fiction. However, it feels like we're more in a genre between fiction and documentary. Why did you make this choice?
CS: Yes, it is true. I've been told, "you think you're watching a play and reading a magazine at the same time," but I like this way of dealing with things, when I read or listen to stuff. I like the ones who make fiction and analyse it at the same time. I also like it when different levels of language come together in the same character. So that's what I tried to do.
Q: What do you expect to come from this podcast?
CS: The ambition was first to work on my ability to write audio stories, and to learn how to capture sound for other possible projects. Second, the discussion with the actors, Julien Branellec and Juliette Dubloc, and the work on the music with Solal Roubine, made the whole thing thicker. I began to think about sharing it on the platforms and developing its notoriety. It also gave me the ambition to work on more projects: I am already looking forward to working on the next one.
Q: How much did your life inspire you for this story?
CS: In the podcast, I speak about my feelings, but I don't really share personal stories. Yes, there are a few times when it's me, but only because the story I was telling was consistent with some feelings I had. There's one moment especially, where Subject argues with Ego and says, "Leave me alone! Get out of here, stand in the corner. Why does my self-image matter?" That was exactly how I felt when I wrote it. So, yes, my life inspired me a bit, but I tried to pick up anecdotes from my friend or to take the most relatable dreams, sometimes making them abstract. For example, in the episode of the dreams where Subject opens doors, I took the 'basic' sources of recognition in the life of individuals, so that everyone could identify: applause, social reward, seduction, reaction to an aggression, the cries of joy from children.
.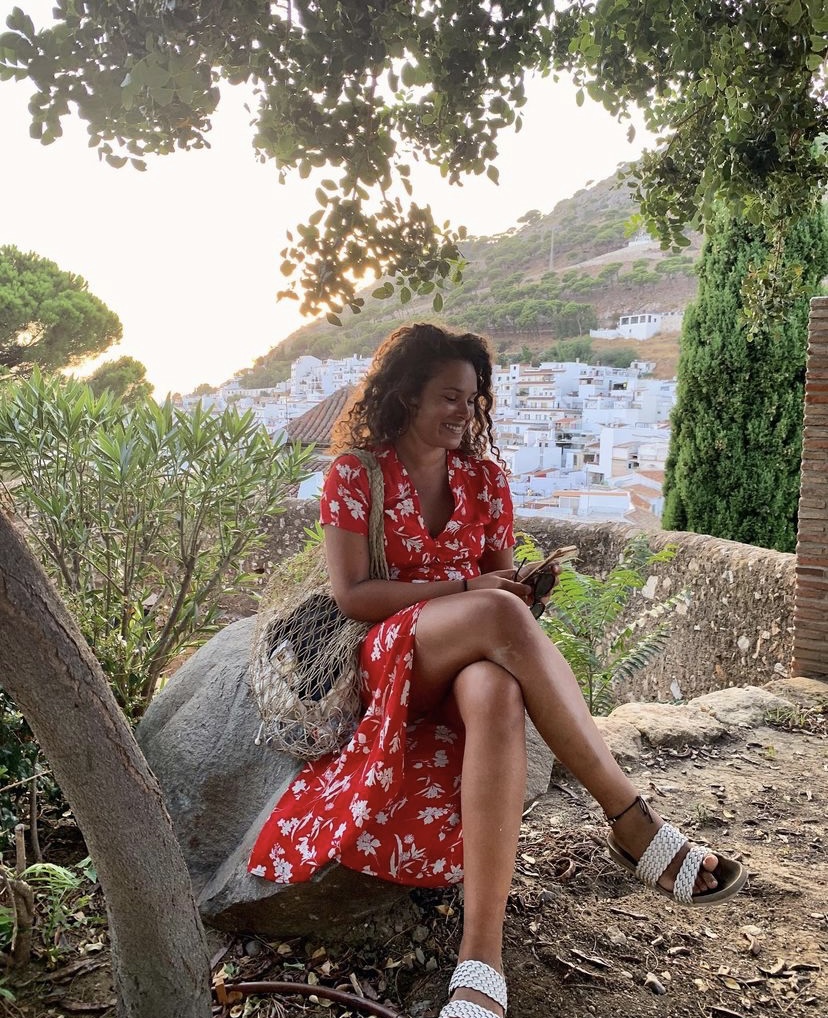 .
Ego – Friend or Enemy:
Q: Personally, I find ego to be a synonym of pride, confidence or self-esteem, but always from a negative perspective. How do you define ego and where do you place it among these notions?
CS:Today, the ego has never been so present, and so pointed at. Everyone says that we must overcome it, free ourselves from it. But I see it as an inherent part of us, from which we should not and could not dissociate ourselves completely. Because for me, the ego is the image you have of yourself. The feeling of a presence of you, in you, which allows you to know that you exist. At first, I tried to look in philosophy books to define these notions, but the ego has been such a source of work for many philosophers that it was too complicated. So I trusted myself; I started from my impressions, telling myself that my ideas were the fruit of a kind of common knowledge scattered everywhere. This active part of us is made concrete in the image we have of ourselves in all situations. It's the image we project of ourselves as soon as we do something, as soon as we talk to someone, in every situation, positive or negative. Afterwards, when I confronted my opinion with others, nobody had this definition. That's what made me think that maybe I had touched on an interesting subject.
Q: Beside your podcast, you've also published some audio capsules where you collect various testimonies about ego. In one of them, a woman refers to it as a monster, feeding on different memories in Subject's life. Is that what you believe our egos feed on?
CS: Ego is a bit of an addict to this food, in fact, as he feeds on everything all the time. You can hear it in the next episode when he says he enjoys, "everything and its opposite. The things you congratulate yourself for doing and the things you hate yourself for doing. Anything that looks like a victory or a failure. I feed on weariness, I feed on looks and their absence. I feed on other people's gestures, on what they project onto you, and on many other things." In the end, it's everything and its opposite. Positive and negative. Happy memories. Disparaging remarks. Spiteful remarks that are difficult to digest. Compliments that we like to repeat.
Q: In one episode we hear Ego say, "In the good times, I was watching you from a distance." Does our ego only show itself in bad situations?
CS: In fact, I saw this remark as more appropriate for when Subject was a child. At that time, our memories are only partial, and it is complicated to discern the presence of the ego. We are less self-aware when we are small. At that age, it's our parents' view that counts, not our own.
Q: From the very beginning, you list all the negative preconceptions one can have about one's ego. But isn't the ego the voice that helps you see the light at the end of the tunnel?
CS: Both! I see the ego as a strength. A bit proud and charming, of course! It allows you to confront things, reality, yourself. Constantly. In the 8th episode, Ego and Subject are in the subway. Paranoid, Ego is convinced that everyone is spying on him, that all eyes are on him, that all passengers are talking about him. Not because he feels great, but because he feels ashamed. When Subject acts badly, he harps on it because he is not in agreement with himself – the image that Subject reflects – but to talk about morals and self-image, I think I would need a lot more episodes.
.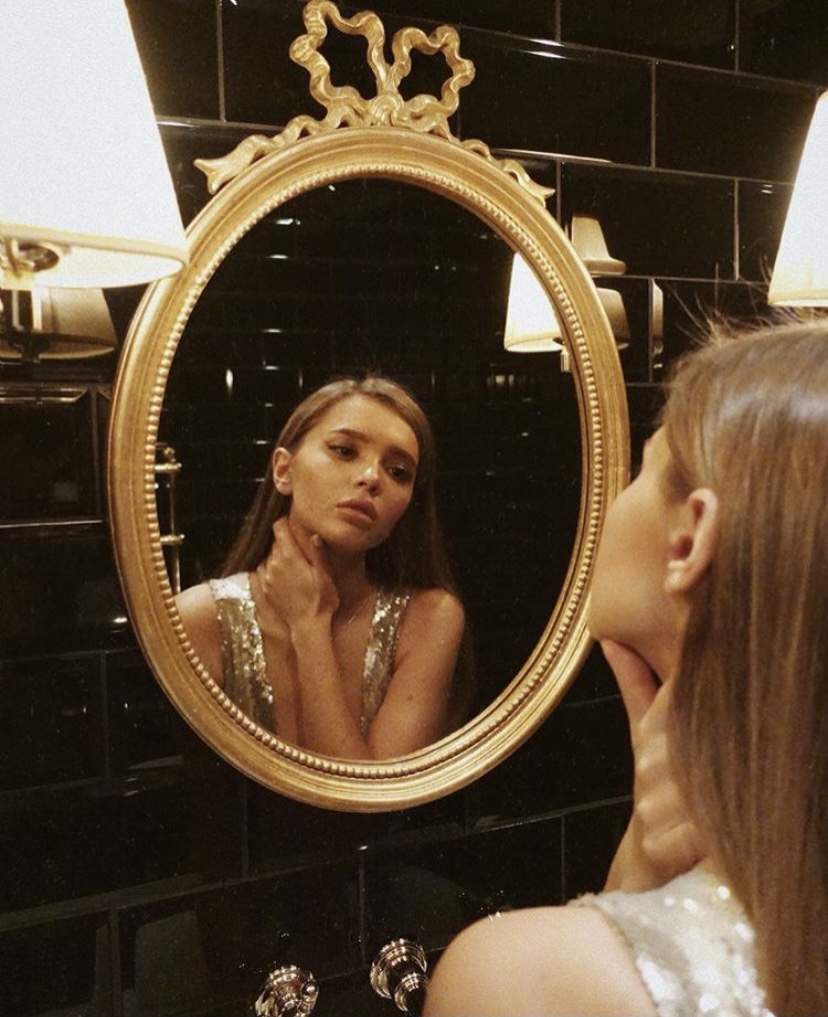 .
SEPARATING THE Ego and the Subject:
Q: Through the whole podcast, we're in a talk between Ego and Subject. Why have you chosen this passive notion ? 
CS:Subject for me is an active notion! If you take the term 'subject', compared to 'object', it's more active than passive. We imagine an anonymous being on whom we would carry out an experiment. When I thought of the Subject character, I wanted it to be a woman and, as we are in these feminist considerations, where we prescribe the idea that the woman is an object, I thought of its opposite: subject. Then it was hard to find the difference between the ego and the person. And, therefore, to find the right term to define this second aspect. I started looking in psychology but the space was saturated with books on personal development that talked about the ego as something negative, as something that had to be overcome. I didn't see it that way.  So I chose to use 'Subject' because that's just how I felt.
Q: In day-to-day decision making, are we more susceptible to the ego dictating things to us than a well-balanced dialogue between your true desires, and those of your ego?
CS: I really see Subject as the person and her ego. So, she is there in her own right. Afterwards, I built the story under a precise scheme that makes all of them dominate but where the roles will evolve. Ego dominates at the beginning because he is the one who makes Subject discover everything in this imaginary space to which he invites her. 
Q: Does Subject finally become the dominant one?
CS: Yes. In the last episode, Subject addresses Ego by telling her that she knows it's her job to want to be at the centre of everything, all the time, but that's not how life should be. She doesn't put up a wall between the two, she just builds some barriers. Because yes, Subject has to be independent, but not from the ego. She cannot be because she has other voices around her. So, in the end, she is not rid of Ego, but manages to find a balance between all of them. And that's what makes her feel complete.
Q: What was your intention for the voices of each character?
CS: I had two desires. The first was that Ego should have a deep voice. As you said, pride is often linked to ego. And pride is still inscribed, in our mentality, as a male characteristic. And then in French, ego is masculine, so instinctively. But I didn't want a monolithic voice: I wanted it to be hard, childish, seductive. Beyond the acting, the ability to modulate the bass of a voice seemed essential to me. I think that Julien Branellec, for whom the podcast was a first shot, embodies it well. Juliette Dubloc, who plays Subject, succeeded in giving it a sympathetic dimension and sometimes a very determined air, with her high notes, smiles in her voice and mimics.
CS: My second wish was to have a narrator *(in the podcast, Chloe herself plays the role of the narrator)*. In French, too, the term 'narrator' is masculine. But for the time being, the masculine has taken on a neutral function. Behind this notion, we see something a bit boring, empty, and forgettable. As we rarely talk about a female narrator, as soon as we have one, it's immediately more striking. And then it's true that I wanted to put a bit of my voice on the podcast, and Subject required too much acting, and would have been too close to me.
Q: Chloe, can you handle your ego ?
CS: I like to ask these questions and to know the relationship of others with their ego, but I don't like the exercise of reflection! I guess I like him, even if he is a bit annoying sometimes! The podcast has also reconciled me with him, allowed me to know him better, to understand him better, and maybe to like him better. And, if he has Julien Branellec's voice, you can only appreciate it!
.
If you took AP french, you can definitely give a try to Chloé Sebagh's podcast 'Story of my Ego' right here : https://anchor.fm/chlo-sebagh