It's no surprise that this article was difficult to write simply because of the swelling heat we are experiencing in the UK currently. My mind is somewhere else, my skin is heating up, and feet are swelling in my sandals. We simply aren't used to the heat in the UK – even if we are originally from tropical countries that hold three out of four hot seasons.
It's most likely the unprecedented surprise we get from it, as we're so used to the cold, and the rain. Apart from the weather, as lockdown is easing up, we are seeing millions of people flocking to parks, beaches, and outside pubs. Whilst the joy of seeing people being able to socialise once more (at a distance) is so prevalent, for a lot of us the heat mixed with swarms of crowds when we haven't interacted with them for three to four months, is just all a bit overwhelming. Especially for those with social anxiety, or disabilities, these crowds of people excited to go out, are far more too nerve wracking than joy bringing.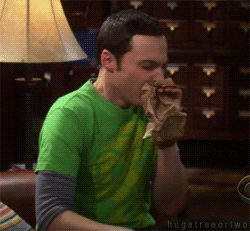 In order to slowly ease back into "normal" society (which in itself has changed so much in general anyways), it's important we take our time in regrouping in social spaces. Here are some tips in doing this:
Take time for yourself, and don't rush returning to society.
While I'm sure so many of us are eager to return to normality, an important part of normality is slowing down, and remembering to take care of ourselves first. Likewise in terms of another spike in Covid-19, so many people congregating at social gatherings, will definitely have a potential effect on the curve. So while many people will perhaps invite you out to gatherings, remember that there is no shame in declining or only going out for essentials. If the pandemic has taught me anything, it's that people do have the capacity to be very sympathetic, and how wonderful it is to experience that, and how we are experiencing a new "norm" amongst human empathy & connection. We all know the people who push, and push you to go out, and whine when you decline, but creeping up to the pandemic, and now as we come out of it, everyone was and is extremely understanding. I hope that this continues as a more understanding, gentle, and caring society, is a better one, and one that we need in order to tackle sensitive topics such as social anxiety, body positivity, and self-love.
Relearn what self-love and body positivity means to you.
By going through our own anxieties around our bodies, their squishy bits, how we see ourselves when it's sunny, and how to support ourselves, in turn it's our duty to vocalise the normality around bodies. It's our duty to speak on the unfairness around certain bodies being accepted, and idolised but other bodies being cringed at, or taunted at. Be the change you want to see – start support groups for bigger bodies, disabled bodies, or minorities. Start a discussion around what is normal, start a discussion around bringing more positivity and inclusivity to how we view and talk about bodies and people – as summer is among us, this is the best time to do it. With warmer weather here, plenty of people will be itching to get in the sun, break out their shorts and crop tops, walk around topless, and go swimming. However – especially in areas such as the UK where 90% of the time it is cold, rainy, and a setting to keep layered up in, when suddenly the sun comes out, it seems everyone is scrambling to get their skin out.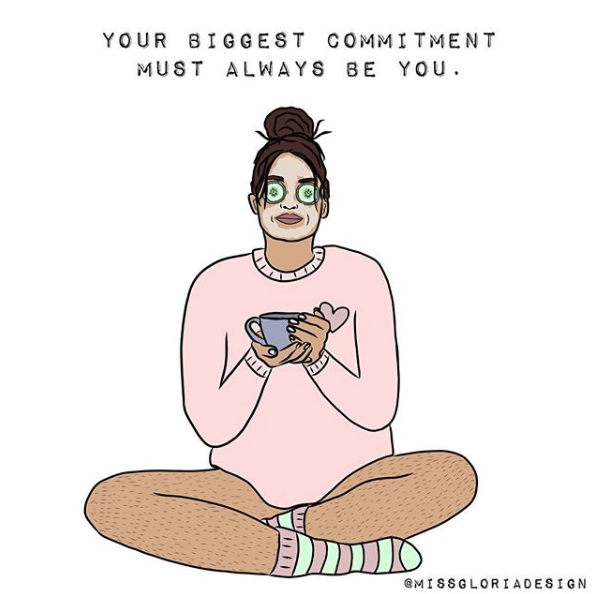 It can definitely be a shock to a lot of individuals – in terms of not seeing their skin how they usually would. For example – as I usually wear trousers 99% of the time in London, for me to wear shorts or a skirt that isn't to my ankles, actually makes me feel really odd. It's a toss up between the UK not being warm enough for me to wear anything shorter, and likewise my on-going journey with my body hair, and supporting it. It's all a learning curve, and if I could give any piece of advice in terms of how to handle these feelings around clothing and our bodies during the summer, it would obviously be to work deeply within yourself in unlearning the toxic things we were conditioned to believe about what's right and not right to wear.
Just as importantly, it would be to surround yourself with people who genuinely (and verbally) support you thriving, and living your best life however that is. When we walk around by ourselves, we usually have all these hammering thoughts entering our minds about what we look like, people's opinions on how we're dressed, how uncomfortable these shorts are, etc. However I've found – that when I'm around certain people I'm more willing to wear things I usually wouldn't if I was alone, the main reason being that they support me experimenting with my style, and comfort. It then transcends into when I am alone – that I remember "hey I do look boss in these shorts, I do look bada** in this satin dress, I can wear a halter top and feel empowered!" Though – it does take ages to really become okay with yourself, how you look, and how you feel in relation to your body. Additionally for minority groups, the fear of being taunted, cat called, or preyed on, is enormous, and we'd rather sometimes just cover up to avoid it when we're alone. Likewise, I love being at home doing chores or writing and wearing a top or skirt that I would be nervous to wear outside. By sitting with it at home, in a way I become comfortable in it, and see myself in the mirror and become at one with it, it's all a long process, but definitely a worthy one!
In terms of relearning, and unlearning aspects around body positivity, and self-love, I always try to remember the importance of working on our bodies (whether that's physically or mentally) in the goal to help our insides. Our insides are what makes our bodies "work" in a way, and by eating nutritious foods (not lowering our calories), by working out, by speaking gently & kindly to our bodies, we are working towards helping the longevity of our vessel. Aesthetic reasoning is valid, however it can be hard to obtain sometimes, and likewise disappointing if we don't see our bodies physically change as soon as we hope. Additionally, just because the outside looks great, doesn't mean the insides are healthy.
Just as much as anyone else sitting in the sun, you deserve COMFORT
As mentioned above, sometimes the mental thought of wanting to avoid being preyed on is greater than not overheating in 30 degree heat. I've worn fleece jumpers, denim jackets, trousers, black shirts, etc, just so that I could blend in with crowds, and not be singled out, and cat called. There will be times where I contradict myself – in saying things such as; wanting to be empowered, and striving for balance in being able to have my skin out as much as a white male walking around topless does, but likewise covering myself up so I don't get catcalled or preyed on.
There will be contradicting situations, because society contradicts itself. It pushes for body positivity and inclusivity amongst all bodies, however it doesn't do much for womxn* and pushing for safety for them (*spelt differently to traditional spelling to include transgender individuals, and Womxn of Colour.) Additionally society doesn't (hugely) strive for change in accepting and supporting bigger bodies, hairy bodies, and minority bodies.
Amidst a sweltering headache from overheating, an itchy neck from the fleece rubbing with the heat, and a sweaty underboob situation – I really began to realise that my comfort (and safety) is so important. I've found ways to combat these weird situations, for example going to a dinner gathering in 30 degree heat, I wore a cute halter top, jeans, and a lighter jacket. I hadn't worn a halter top in over a year, and felt iffy about walking alone with it on, so I popped a jacket on and went on my way. Granted I was sweating, but still felt happy I didn't opt for just a basic t-shirt instead of the halter top.
Go out at times where crowds aren't predicted to be out.
I've thought about it many times where I'd much rather tear myself out of bed at 8am and do my grocery shop at that time, rather than at 11am when loads of customers would be queuing up with me. Additionally, as more people are either out socialising, or coming home from work, 4-6pm is not a great time to head out either. Meeting friends may be a tricky one, as you can't quite go out to a cafe at 8am for breakfast, since most cafes are still closed, however an early picnic could work. Additionally this works well in terms of flattening the curve again from another Covid-19 spike – if you do have to go back to work, avoid super busy rush hour times such as 8am – 9am, and 4pm – 6pm. If you have to travel on public transport, try going a little bit earlier, or leaving work a tad bit later. This way, you have your space, and likewise aren't exposing yourself or others to a variety of germs.
Lastly, upon re-entering the new normal, remember to stay flexible both physically and mentally.
Within social anxiety, and around mental health we fixate on certain thoughts, certain fears, certain scenarios, and certain dilemmas. However by staying flexible in knowing that yes anything could happen, there is the potential for great change to happen. Remind yourself of the positives, and that there are options. Know that it is normal to feel these worries around social gatherings, especially as we've spent the last couple months indoors.
Remind yourself that Coronavirus was, and is a huge mental situation for a lot of us to get through. With it taking a toll on physicalities, financial states, jobs, and general "normal" life, all these factors affect our mental state. Remind yourself it is okay to feel worried, to feel sad, or scared, these are natural feelings, and we just need to calmly, and slowly work through these feelings with ourselves.
In the arena of summer, and body positivity, try your best to do what makes you happy the most. Whether that is sitting in the sun with your legs out, or riding a bike in your bikini, know that your happiness, safety, and comfort is of the utmost importance. If it makes you feel safer, try to hang out with a friend or two, and vocalise your feelings around these areas.
The more we have a discussion about these sensitive but prevalent areas, the more accepting & supporting society becomes.