Under today's 'new normal' that we are now living, I struggle a lot with my anxiety. My work put me on furlough, and in June they told me I was 'at risk' and transferred me to the redundancy plan: two months of being kept totally in the dark whilst also fighting for my job. During those two months, Ladies, I cried every single tear my body could provide: that old friend Anxiety always ready to bring me down. I had to find ways to control it before it controlled me.
I moved to London on my own and the only thing I wanted was to make my Mum, my Dad and myself proud. To think I was going to lose my job made me feel like such like a failure, and I found myself getting really down. My support circle was trying to be there for me as much as they could, but, if you don't believe in yourself, it does not matter what those closest to you are saying – you will not believe it. I had to be my biggest cheerleader, and find ways to make myself smile when I was thinking my world was falling apart.
But I realised that this year has been challenging for everyone and we are all going through a lot. We have to remain positive and find happiness within ourselves. As we cannot really travel, or see friends or family, you cannot escape from your life to find happiness within others. It's hard. So, how can we make sure we are not letting our anxiety control us?
First things first, everything follows on from how you decide to start the day. I realised that, in taking some time in the morning, I would start my day from a more positive place. This, in turn, translates into everything you do. Like attracts like. Your morning routine may consist of affirmations and basic yoga, ensuring your body and mind are both ready to conquer the day. It may simply be that you do not look at your phone for the first hour you are awake. These simple steps manifest self-worth and productivity. Not to mention, the art of making a promise to yourself and upholding it builds trust and confidence within people. Now you can rely on yourself, and there is less space for anxiety to seep in.
Everything that you want and desire will happen to you, keep believing it.
On the other hand, stop comparing yourself with others. I know social media creates a bubble of comparison. Why is this not happening for me right now? This is what I like to call the 'toxic circle', where you are no longer seeing your blessings. Remember, someone else's success at a younger age does not mean that you are not successful, or that in the future you are not going to be successful. Everything happens in its own time.This comparison works equally with beauty standards. Try not to compare your beauty with someone else's, and learn to admire theirs without questioning your own. In reality, it's just a filter – we've all got maskne!
You are beautiful in your own way – do not ever doubt that!
We've all heard of gratitude lists – I know you have. Sitting down and actually listing reasons to be grateful can quickly change my mood from resentful to humble. I know how it sounds but at least try it once! These can be really simple things too. You woke up today. You walked to the kitchen on perfectly healthy legs and made yourself breakfast. You have a friend you can call on down days or, one of my personal favourites, being able to walk myself to a cheeky Nando's. These things are not a given.
I am grateful, I am alive, I am thriving.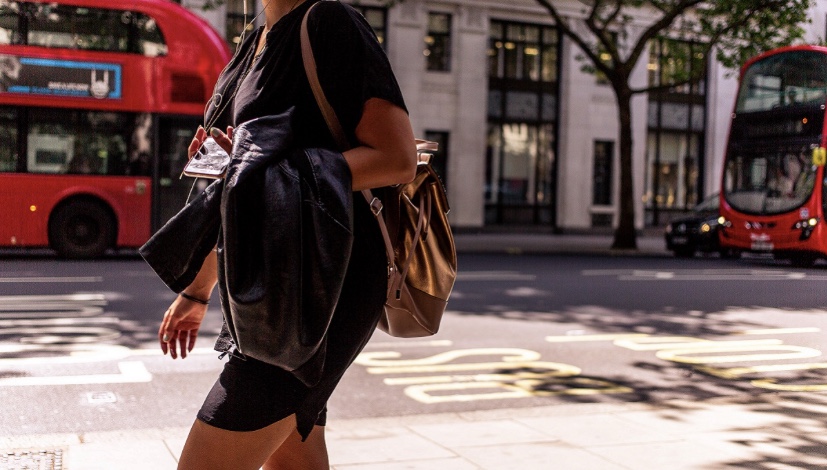 However, on days where even the gratitude list isn't cutting the mustard, and you're upset due to a work colleague or situation with a partner, there is one other tried and true method. Feel it. Sit with it. Allow yourself ten minutes to feel totally awful. And then breathe in a square. This is an old yogi tactic whereby you breathe in for four seconds, hold for four, and breathe out for four. Once completed several times, your body should start to slow down enough for newer and more proactive thoughts to come into play. I also find peace through evening journaling, by writing down what went wrong and connecting the dots in order to seek out new ways to come back stronger.
To let it out is the best process to heal.
In life, you can sometimes take the wrong path. You can find yourself in a relationship that seeks only to drain you, and a vital way of creating more space for happiness in life is to learn to let go. Of things, people, apartments, and even family members that don't value you, don't allow you to grow, or cause unnecessary upset. You are worthy of all the good things this complicated life has to offer and you do not need to question your self worth. You are needed in this world.
There is no one else like you and that is your superpower.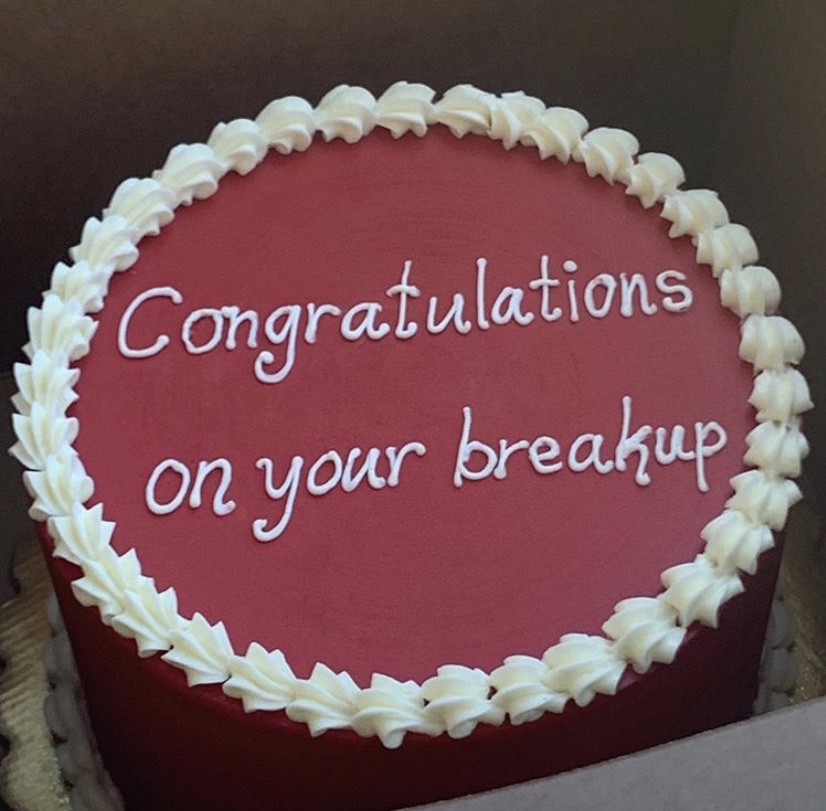 The last thing I will say, Ladies, is during this time you've got to stop worrying about the things you cannot control. Worrying, though an involuntary action, will not resolve tomorrow's issues; it will rob you of today's peace. Focus on you. Focus on the win, and find joy in everyday life: the dinner you cooked yourself, the walk you took to get to work instead of taking the bus, the coffee you bought and each sip you savoured. Enjoying everyday life will minimise your anxious thought patterns, and allow you to be grateful for the life you have now. Remember, nothing lasts forever and, as is the pandemic's mantra, this too shall pass.
Girl, you got this.