Love has been something that has been interesting to navigate – to say the least – especially as a black woman. When thinking about Valentine's day, there is a heavy importance on romantic love; on the redundant topic of men's interest in the holiday, on what gift they should give, on the meaning behind a gift given or not given – it's honestly enough.
For our first Love Edit, I wanted to create a conversation around what love, as a concept, meant to women. I wanted to explore the nuances around navigating that experience, from a perspective that focuses on the multi-dimensional aspects of this thing called 'love' – which has been redefined over the ages to mean different things for different people – in different contexts. And, most of all, I wanted to pose questions that allowed women to look inwardly at their own experiences, and hopefully draw similarities from the way that other women were explaining their experience with love.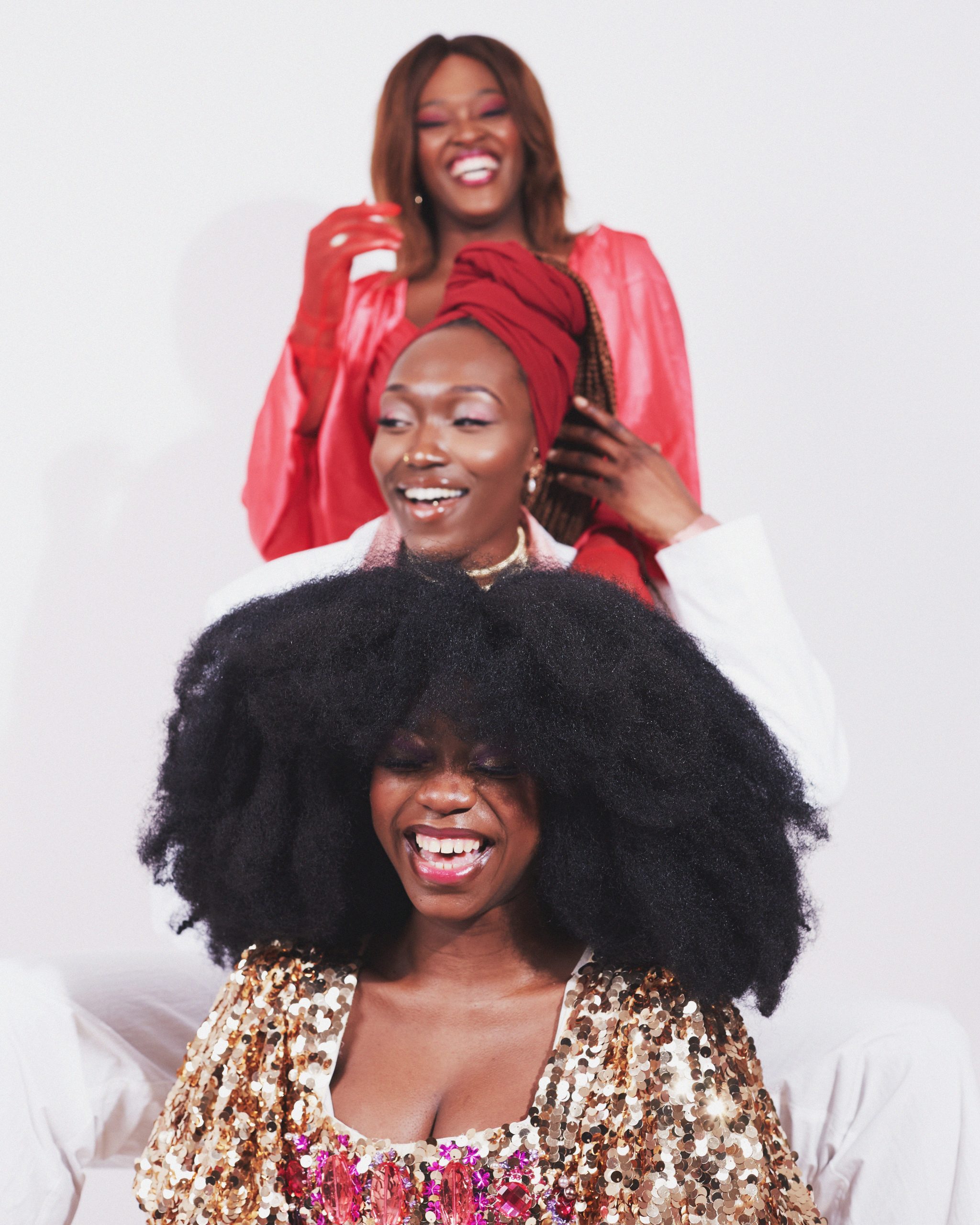 It became increasingly clear to me, however, that there was a conversation taking place, separate to defining love as a woman. I now needed to extend the conversation to look at how black women have experienced love, specifically because, believe it or not, our journey to love has so many layers – I don't think a single conversation would have the ability to uncover them all. I know we make it look so effortless and the 'black girl magic' just oozes, but the internal work, to conjure up the magic, is something that requires finesse and, as the recent video of Candice Braithwaite shows, a constant renewal of self-love and appreciation for being black.
The existence of black women is a double deviance in society. We exist in a realm that challenges societal acceptance – Blackness and femininity – the two things that create a dissonance to a white cis racist man and woman's existence. However, despite this, we exist in it, thrive in it, and love in it.
When we asked the women in the studio for their experience of black women's love, Alex said, "Black women are born of love, first of all, and everything they do exudes love; down to the way they look at you, the way they touch you, the way they feel you. Their presence has been integral in my entire life. Everything black women do is from love."
Chioma explained how her definition of love, as 'a sacrifice', came from her parents. She told us, "Being immigrants and moving to this country, both of them had degrees and yet they worked as cleaners, working three or four jobs trying to make sure that they could provide […] I see it as dedicating parts of yourself to make sure the person you're trying to show love to feels what you're trying to show."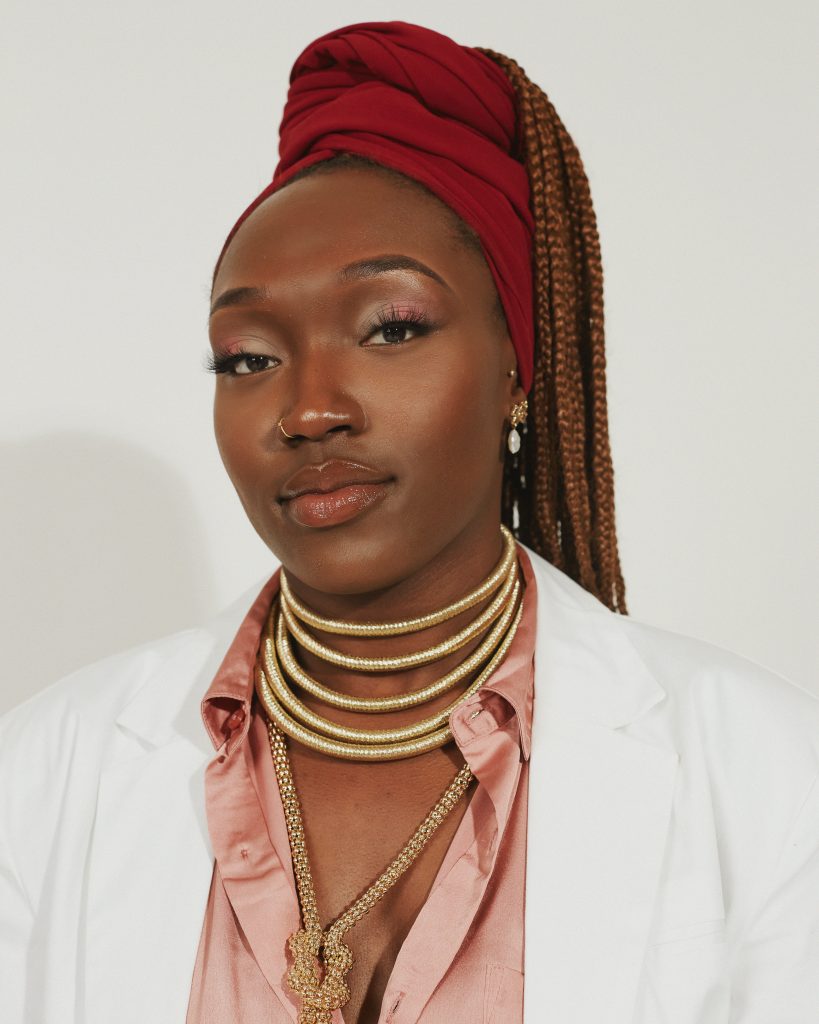 Black women's love has been integral in my love journey. It has personally saved me; coming to London from Belgium, and seeing women who looked like me embrace themselves, celebrate themselves and give themselves agency to create their own reality. It has manifested what 9-year-old me dreamed of seeing. It gave me a sense of relief when I first witnessed it in primary school because I, honestly, saw a reflection of myself that could exist successfully, irrespective of the 'cruel white children's gaze' that followed me when I was younger.
"BLACK WOMEN ARE BORN OF LOVE, FIRST OF ALL, AND EVERYTHING THEY DO EXUDES LOVE; DOWN TO THE WAY THEY LOOK AT YOU, THE WAY THEY TOUCH YOU, THE WAY THEY FEEL YOU."
-ALEX AMPOFO
The journey to self-love, for a lot of us, comes with some bumps in the road and, when asked about the things they could tell their younger self, Jenny said, "I would say take it easy, take your time, life will pan itself out – you might make mistakes […] but life will work out." This statement is so important as it uncovers the parts of womanhood that makes us want to have everything work synergistically, without patience for the journey that life has in store.
When the question arose of coming to love yourself, Alex transparently admitted, "I didn't really love myself as a child. As I got older and I leaned more into the way I look – my hair, my skin, my tone, the way I speak […] I've become more and more confident and I respect myself more, and I love myself more just purely because of the way black people and black women have shown me love". It was this conversation in particular that echoed my stance on a black woman's love, as taught by other black women. They have shaped how I, too, love myself, and they have aided me in how I celebrate myself. Black women have echoed, in me, what it means to be a black woman, freely. Black women have allowed me to feel, cry, sing, and dance freely, and for that I will forever be grateful for their existence.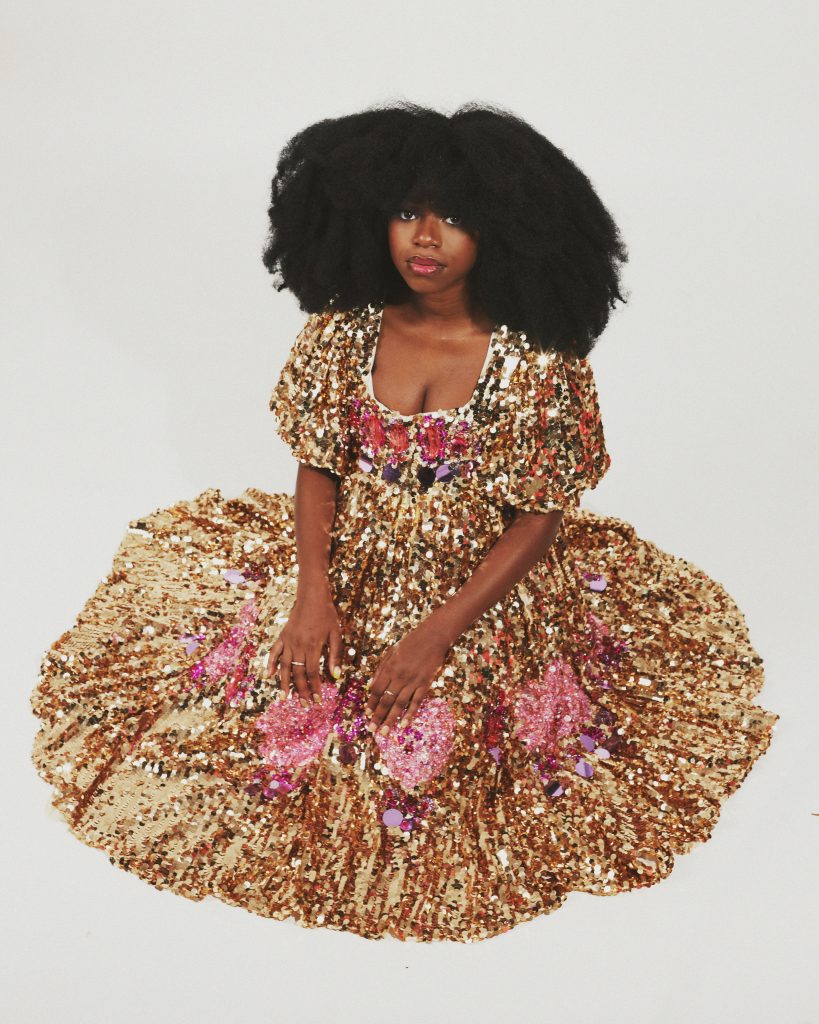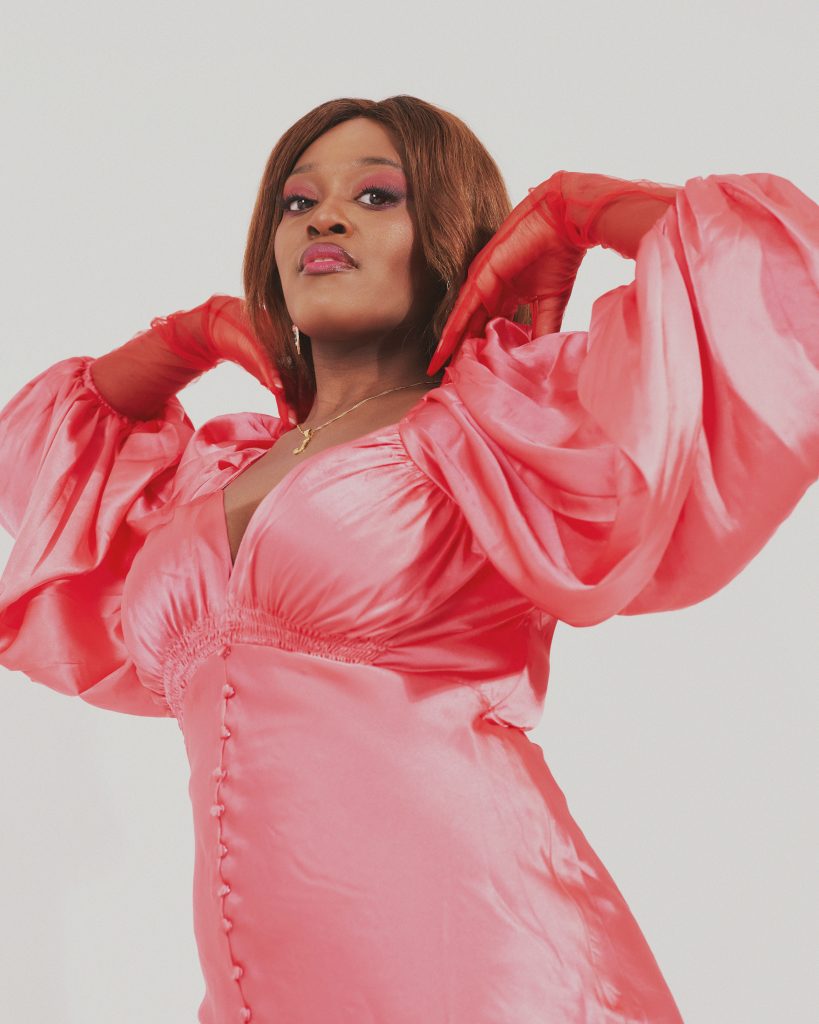 Dammy Dixon:
I grew up surrounded by love and black women, who spoke love and life into me; their affirmations reaching parts of myself I had yet to discover, and sowing seeds of confidence, self-assuredness and a deep sense of self-love. I have always asked myself where I learnt to first seek validation from within, in addition to what was externally given to me by others, and I think it's always been a combination of both – I am a product of the love black women have poured into me.
Whilst I have always, first, drawn inward to nurture my tree of self-love, I will always acknowledge the joy I get from seeing black women, across all ages, publicly express the love they have for themselves. Even more so, I am thrilled for the black girls of today, who I already see loving themselves loudly, because of how vocal black women are about the ways we love ourselves.
My self-love allows me to break down my most potent guards; it affords me a crystal clear view of myself, confidently helping me to learn more about myself – yet, at peace if I don't love all of the parts of me. There is a life force in the way black women can gas each other up, and I am so thankful for everyone who has done this for me: I carry on our tradition.